I've said it before and I'll say it again.  The coolest thing about having this little website is hearing new music from up and coming artists.  I love all my 'classic' bands, don't get me wrong, but it's so nice to see that Rock N' Roll is in good hands for the future.  Cue Silvertung.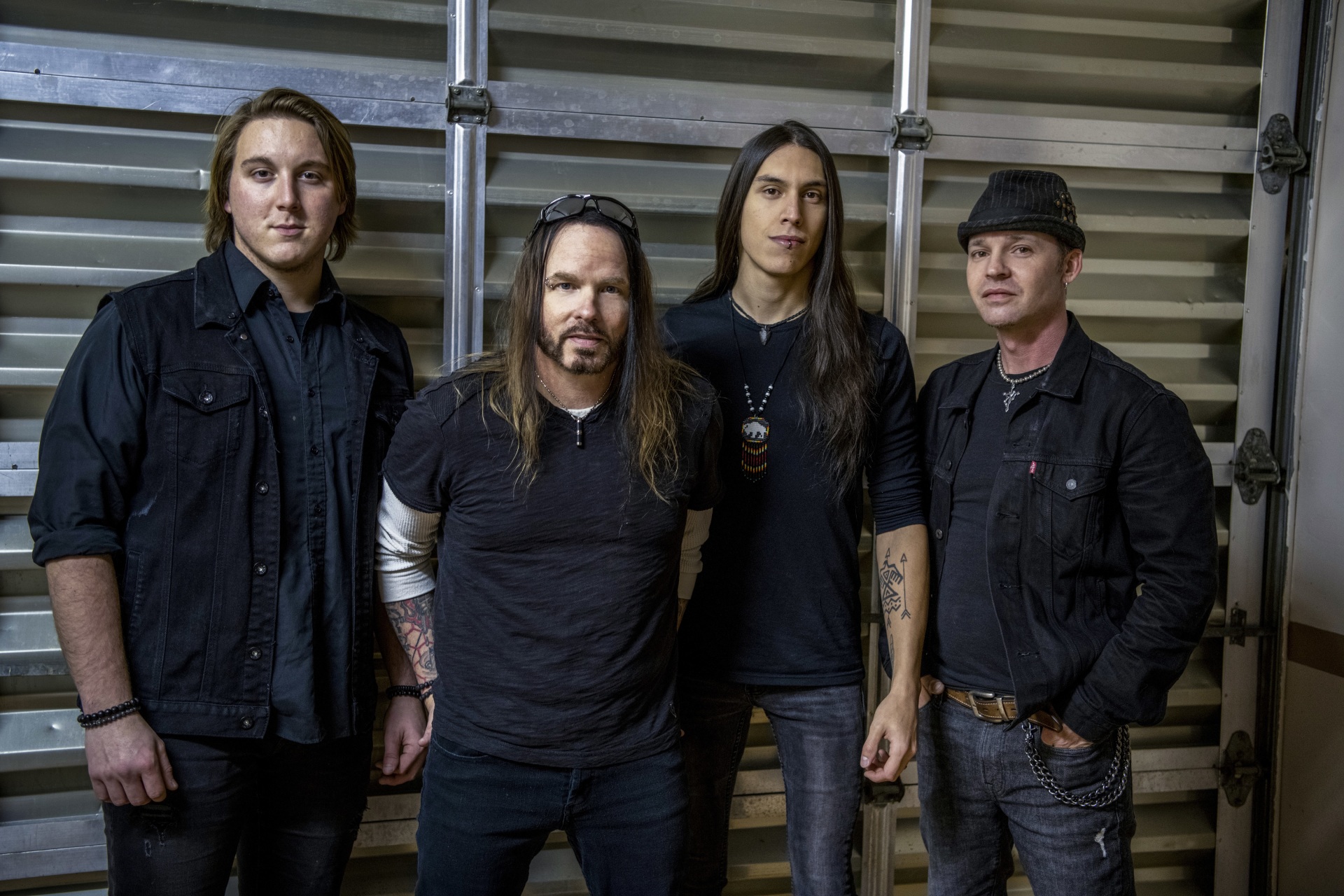 Comprised of vocalist Speed, lead guitarist Codey, bassist Sam Sour, and drummer Danno, they have made their way on to the rock scene the old-fashioned way – one show at a time. Continuously performing in and around the Mid-Atlantic area, the band has built a tremendous regional buzz on the strength of their live show. This has led to opening gigs with some of the biggest names in hard rock: Godsmack, Disturbed, Shinedown, Slipknot, Staind, Papa Roach, Buckcherry, Filter, Drowning Pool, Anthrax and P.O.D., among others.
Silvertung will be releasing their new album (BUT, AT WHAT COST??!) through Thermal Entertainment on February 15, 2019. The first single Done My Best has just dropped.
(For those of you who have never checked out Let's Rock before, our album reviews are a little different. Basically, I hang with my dog Gizmo and write the review as we listen to the album for the first time. Call it a first reaction rather than a review.)
The album kicks off with Dodging Bullets, which seems to be a straight ahead rocker that gets things going in fine fashion. It's obvious this band has been together for a while. It's tight. Codey's guitars are front and center on this track, with a solo that fits perfectly into the tune.
I have a feeling that every tune is a legit straight ahead rocker. Every band in the world has a formula for their songs and I imagine Silvertung is the same. They definitely seem to have their own sound and that's a good thing. Feel Inhuman kicks in with a simple but effective riff. This is heavy stuff, yet it seems a little more accessible than some other recent hard rock releases. The layering of guitars makes this tune. No solo. Short and to the point.
The sound on this album is great. Producer Steven Wright has created an incredibly heavy sound and that really shines through on World Gone Mad. I'm so impressed with all the guitar overdubs. I'm no expert but it seems Codey is using a lot of harmony riffs to add to the verse chuggary (Is that a word?) I'm trying to figure out the tuning on this. It seems much lower than a simple drop D. C#? C? Codey? Help me out here.
Wise Up kicks off hard. Vocalist Speed seems to enjoy the filtered vocal sound. It has been on a couple songs now. This one plows. Tight as hell before the second chorus. (Made me think of Metallica a little. Breadfan. After the slow part. Duh Duh Duh Duh Duh Duh…) Good old hard driving rock. Love it…but Wise Up is too short. Only 2:45. Very cool chorus riff. Solid drum by Danno.
The cat, whose name is Cat, has joined us.  Black Sunset is a great riff.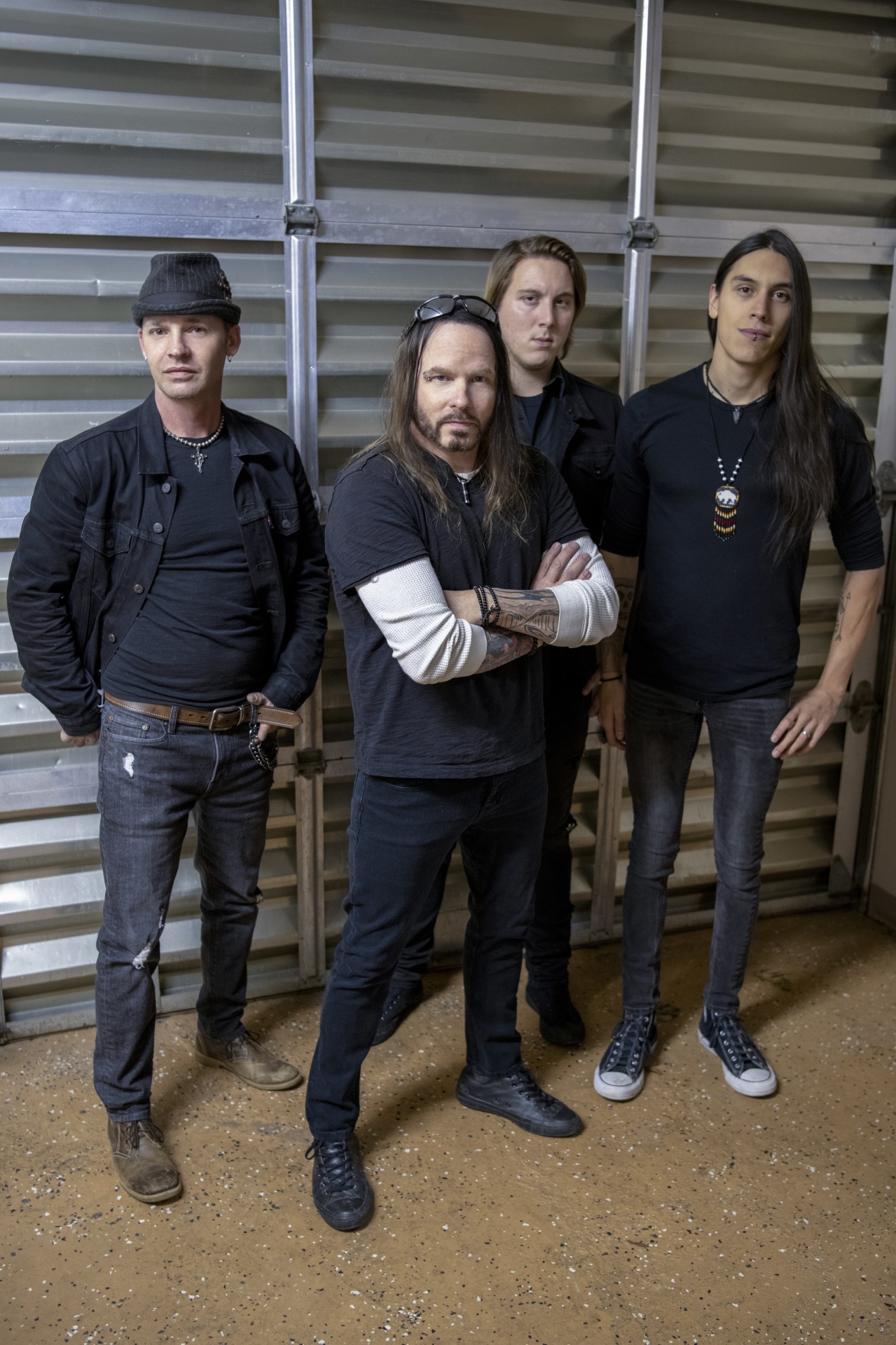 WHAT IS THAT TUNING?  More harmony guitars.  Very cool.  This one has a kind of anthem sing-a-long start to the chorus.  "Hey, hey hey"  Very aggressive song.  Sing along at their shows or they might kick your ass.  I like it.  Great backup vocals in this one.  
You're Fine is a plodding, chunker. And that's a good thing. Seems like they have some piano or keys happening in this one. That guitar sound is sick. Maybe Codey will be kind enough to tell us about his rig at some point. Great drumming on this tune. This is fun stuff.
Done My Best. Ah, the first single. If it's possible for a rip snortin' tune to be bouncy, this one is…at least during the verses. Damn, that guitar is low. I can see why this one was the first single. This would fit very well on any hard rock/Alt rock station. Great chorus. Very singable. Sick riff around the 2:20 mark.
(But At What Cost??!) is a quickie…but a goodie. There are only 7 songs on the album, but what it lacks in length, it makes up for in quality. It's better to have 7 good songs than 10 or 11 mediocre ones. This is hard hitting, down tuned hard rock that leaves you wanting more. And that would probably be my only negative comment on the whole album…It's a little too short. It reminds me of one of my favorite Stone Temple Pilots songs, Vasoline. Just as you're getting into it, it's done. I want more.
Shortness aside, it's great. (That's what she said??!) Silvertung is on it's way, and I'm certain you'll be hearing a lot from them in the coming year.
PS.  Gizmo snored through the whole thing.  Dumb dog.  She doesn't know what she missed.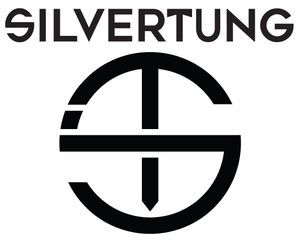 Silvertung are

Speed (Lead Vocals, Guitar)
Codey (Lead Guitar)
Danno (Drums)
Sam Sour (Bass)

Discography

Devil's In The Details (2013)
Never Too Late (2015)
Out Of The Box (2016)
Lighten Up (2017)
(But, At What Cost??!) (2019)

Social Media Links

Official site: https://www.silvertung.com/
Facebook: https://www.facebook.com/Silvertungband/
Twitter: https://twitter.com/silvertung1
Instagram: https://www.instagram.com/silvertungband/