This is part 2 of our build up to the Kemptville Live Music Festival.
This years lineup includes Chilliwack (for an interview with Bill Henderson, click here), Kim Mitchell, April Wine, Steve Earle and The Dukes, George Thorogood and many more. It also features our first guest, Bill Henderson. David Wilcox will be performing with Kim Mitchell on the first night of the festival. July 18
.
David Wilcox is synonymous with classic rock in his native Canada. The blues-rocker has been in the industry since 1970 and in that time has churned out hit after hit including The Hypnotizing Boogie, Riverboat Fantasy, My Eyes Keep Me In Trouble, Laying Pipe and many more. During his one year sabbatical in 2018, Wilcox reconnected with his instrument, wrote new material and is preparing to record a new album soon.
He is back to work in 2019, playing gigs across Canada, including July 18 with fellow Canadian Legend Kim Mitchell at the Kemptville Live Music Festival. David was kind enough to give Let's Rock a call and discuss everything from his beginnings in the music business, his love for playing live, the Kemptville Festival and much more.
David Wilcox: Ken, it's David Wilcox. How are you?
Let's Rock: I am great. How are you doing?
DW: Very good. Thanks.
LR: Welcome to Let's Rock!
DW: OK. Thank you.
LR: This is very exciting. How are things going?
DW: They're going just great. I took a sabbatical year for 2018. People frequently don't understand that. They think it's a vacation, but it's not. It's a chance to work on music, write songs, learn new things on the guitar, have a lot of fun with it and generally just grow as an artist. So, I did that on purpose. I planned it. And now I'm back in the saddle and ready to rock. (laughs)
LR: OK. I have to ask this. After playing all this time, you just said you're learning new things on the guitar.
DW: Oh yeah. It's infinite.
LR: What are you learning?
DW: Well, I think the best way to say that would be to make different ways to make it speak. Different ways to express things. And of course there's a technical side, but I try not to think about that too much. I just try to think of the soul and the beat of the music.
LR: I've always thought that about you…with your playing. It always seems to be much more from the heart.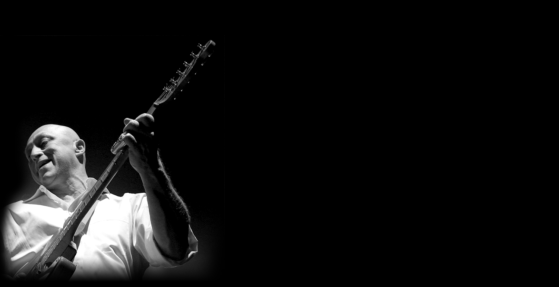 DW: Well, that's what I want. That's what I'm aiming for, rather than just a sort of technical exercise, just running notes. I really try to make it speak and really try to give it that deep integrity, if I can.
LR: You do!
DW: Thank you, sir.
LR: That's fantastic. You're writing new tunes. Is there a timeline for a new album or any new releases coming out?
DW: Not a timeline, but I have been working on a solo acoustic record for some time now, from roots music. All original songs. All new, and I'm still working on that one. But I'm also writing songs that the band might play and I'm just generally sending my creative antennae out there for more.
LR: Fantastic. You were talking about the kind of music the acoustic was going to be. What were your early influences?
DW: The first one was Elvis. I'm old enough to have remembered when Elvis came out and he really impressed me deeply. I thought he was fantastic. The girls liked him and what did Elvis have? A guitar. (laughs) So I got one. And then after that, everything from Buddy Holly to The Beatles really impressed me too. And then I liked the blues guys like Robert Johnson and Blind Lemon. So, a wide variety.
LR: Elvis had that bad ass guitar player too…Scotty Moore.
DW: Oh yeah. A couple of them. I First he had Scotty Moore, who plays on Hound Dog and all those great records, but the he had a guy named James Burton, right? Sort of a legend. I got to play with James Burton at a festival in BC. There were 4 of us…a couple other guitarists, and James Burton and myself and wow, that was an honour.
LR: I can imagine. I mean, I've met lots of musicians in my life, but when I met Scotty Moore, I think it was the only time I've ever had the spaghetti legs.
DW: Well, I can understand why. He played such beautiful guitar and on records like Don't Be Cruel and All Shook Up, he's so tasteful. He just plays a few notes, but they're all the right ones aren't they?
LR: Darn right. He was something special, wasn't he?
DW: Oh yeah.
LR: It's been a while since you've put out an album. How many years?
DW: Yes it has. the last one was the album with James Burton and the other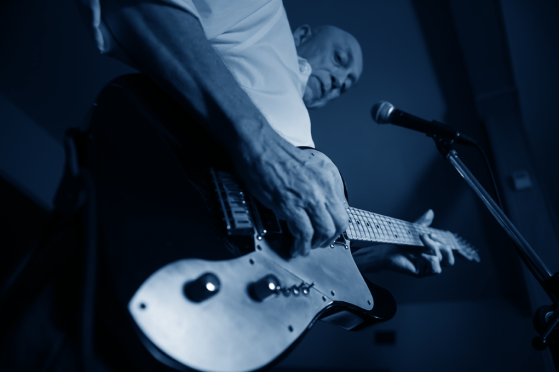 guitar players, Amos Garrett and Albert Lee from Emmylou Harris' band and the Everly Brothers. And that was the last one. It's a live concert record called Guitar Heroes…I didn't name it myself (laughs) but that was a lot of fun.
LR: Do you consider yourself a guitar hero
DW: No, not in the least. I consider myself a guitar player. Wes Montgomery, the great jazz player said, "To me, all guitar players can play, they're just getting to where they're at." I like that attitude, you know?
LR: Do you ever get to where you wanna be?
DW: At times. And it's fun, Ken, because the thing is every once in a while, and I can't predict it or arrange it or force it or anything like that, where you almost can't make a mistake, where the hands just seem to dance on the instrument. And if it comes as an idea, then you can just express it seemingly without effort. that is the magic place. I don't know what to cal it. I guess it's a surrender of sorts, to the process or to the music…To the music. I think Jimi Hendrix was there a lot, maybe all the time. I don't know. There is a time when it's all in that moment, but it's only of that moment. A day later, I'm looking again. (laughs) You know?
LR: Yeah. How often does it happen?
DW: Now, that's a hard thing to say.
LR: I mean that perfect moment.
DW: Yeah. that's a hard one to answer, really, but it seems to happening a little more as I let go more. The more I let go, the more it happens.
LR: Well, the let go all the time.
DW: If you find out how to do that, my friend, please let me know. (laughs) That's one of life's journeys I guess, isn't it?
LR: Absolutely. You're playing in Kemptville, which is the main reason for this chat.
DW: Yessir. July 18th
LR: And you're playing with the mighty Kim Mitchell.
DW: Yes, sir. My friend.
LR: You know, I was talking with Bill Henderson of Chilliwack the other day, who's gonna be there on the Sunday night. We were talking about how this is kind of a history of Canadian rock, this festival this year.
DW: I could say that, yeah. They've got some wonderful headliners and support artists and everything else. there's something for everybody, I think. There's some country and some roots, a little pop. It's really great.
LR: It is. Aside from the 2 Americans that are crashing our party (George Thorogood and Steve Earle), it's a really, really good representation of Canadian music from the 70s on.
DW: True. Very true.
LR: April Wine, you, Chilliwack…
DW: Kim, as well.
LR: Kim, The Stampeders. Does it mean a little more when you're playing a show with all these other Canadian legends?
DW: Very much so, and the thing is, I think Canada is the greatest country on the world. I really do. I just love it so much. IT's an honour to be part of that, celebrating Canadian music.
LR: We never get the respect we deserve for our music.
DW: Well, there's so much greatness there and so much variety. People have asked me, do I think that distinguished Canadian artists have anything common? And I think there's a sense of individuality. You know, if you think of Neil Young or Joni Mitchell or, well a whole bunch of artists, they're usually individual kind of people, really unusual originals.
LR: Yeah, and that's been going on since the early days of your music and Max Webster and Rush.
DW: Before me, really. Before I came along, for sure.
LR: Pardon my ignorance here, but how far back are we going with your career?
DW: My career? OK. I started with Ian and Sylvia (Tyson) when I was around 21. They had a TV show, well Ian did, called the Ian Tyson Show on CTV. I got to play guitar on that show behind American guests who would come and Canadian ones as well. I got to play with Carl Perkins, Anne Murray, Charlie Rich. Just some wonderful artists. And what an education, you know?
LR: What year was that?
DW: That would have been around 1970. So that's a long time ago.
LR: 1970?
DW: Yeah, man.
LR: So you're pushing 50 years in the business?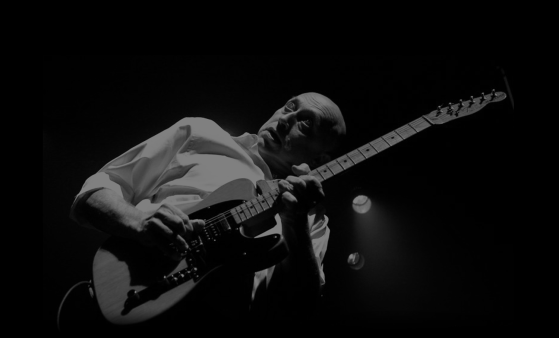 DW: I am. Yeah. And so grateful for it. It's something to be very grateful for because I never dreamt that I'd be playing gigs, that people would be hearing the music that I wrote. I just don't know how to say thank you except to play my best. (laughs)
LR: was interviewing Lawrence Gowan the other day, he's in Styx now. I asked him if he thought he'd be doing these songs 35 years later and he said, "I didn't think I'd be doing them 35 days later."
DW: Yeah, that's so true for me. And the reason I started my first band as a front person was to improve my skills as an accompanist. I thought that if I sing lead a bit, then I'll be a better back up singer. If I solo more, I'll be a better guitar player. And so I'll just start this little band and see how far it goes and (laughs) wow, it's still going.
LR: It is still going. It's incredible. What can we expect from this show in Kemptville? How much time do you have, do you know?
DW: Not off the top of my head, I don't, but usually about an hour, hour fifteen. Something like that. Well, there will be some familiar tunes, some new ones, a few surprises and a rockin' great time.
LR: That's exactly what it should be. Have you been to Kemptville before?
DW: Yes, I have.
LR: You've played the festival before?
DW: Now that I'm not sure of, because I think about what we're playing than what the venue is. Of course, this time it's Kemptville Outdoor College Park. But, I've definitely been to Kemptville numerous times. I really like it. Beautiful city and a beautiful place to be.
LR: Awesome. As a diehard fan of both you guys…you and Kim, what's it gonna take to get you guys up together?
DW: Kim. (Both laugh) That's called passing the buck. You'd have to ask him. We've never really talked about that. We chat and he's a very great guy but we've never talked about going on stage together, so maybe. Who knows? Never say never.
LR: That would be something special.
DW: That would be fun.
LR: Now, I've always been a big fan of your guitar sound. Now I know you've always played (Fender) Telecasters.
DW: Yes. Generally. I've played one or two guitars over the years. Some of my early stuff, like Hypnotizing Boogie and that was on a Stratocaster, eh?
LR: Oh, was it?
DW: Yeah it was. And I played a (Gibson) Les Paul SG for a little while there on stage. but mainly I'm a Telecaster player. And the guitar I play is a modified Telecaster. It has a couple pickups added and things like that. I don't like changing guitars on stage. So I try to, with the help of numerous guitar techs, including current genius I work with named Mike Zimmerman, I tried to get the electric guitar with the broadest array of sounds. So this guitar, the Tele I play can get a thin sound, it can get a huge fat sound and everything in between.
LR: And what are you playing through?
DW: Generally Marshalls. 100 watt Marshall stacks.
LR: That's kind of the dream right there.
DW: Well, it's my dream (laughs) I really enjoy the sound of it. I really like it. And I've found, with this guitar, there isn't a room where I can't find a decent sound. You know, small room, large room, echo, anything. This guitar'll cut it.
LR: Over the years, as you've matured as a player, how has your approach to doing live shows changed?
DW: It changed a lot when we started getting airplay. That was so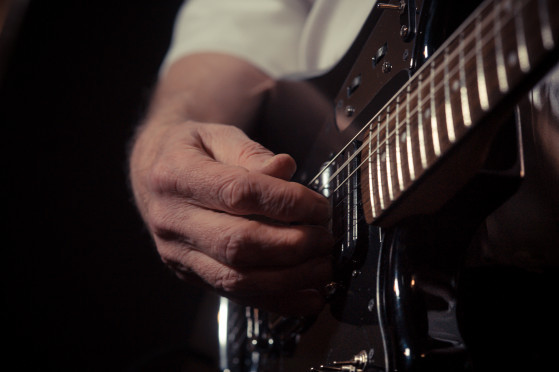 enormous. And I'll never forget it. We went to a small town in Ontario. I'd been on the road for two or three years. I had made a record and had trouble getting it released because it was disco days right, and people didn't want anything that wasn't disco. So, OK. Go to this small town and we're playing a bar we'd never played before on a Friday night and there's three or four hundred people there, right? And that was usually a bad sign, because it meant that it was their regular drinking place and because we hadn't played there before, they were probably expecting a top 40 band playing the radio hits, like a lot of bands did. So, sometimes we'd have trouble or even get fired or stuff thrown at us. So, I was nervous. I go onstage and Ken, they knew the words. WOW! Instead of Zeppelin, Skynyrd, whatever the audience would yell, Maggie May, they were calling for our songs. It was a life moment.
LR: That must be the most incredible feeling.
DW: It was and when I think back to it, it still is. So that's the biggest change that there has ever been. And getting applauded before you go on.
IT took me a long time to get used to that. Because usually when we started in the beginning, nobody's applauding. The band's going on, you just walk up on stage and start to play and hope they like you, you know?
LR: What about getting ready for a show…warming up. Do you follow the same kind of schedule all the time…or routine?
DW: Yeah. We don't have any visitors in the dressing room before the show . We try to really focus as deep as possible. And the thought that always comes to me is that there is somebody there in the audience who's only going to see me and the band that one night. Right?
LR: Right.
DW: They'll only see us that one time. And what do we have to give them? Are we just gonna stand there and run the notes? Are we really gonna go as deep as we humanly can?
LR: So, you practice as a band before?
DW: We don't warm up together. We warm up individually in the dressing room, but we have rehearsals on previous days. We do that frequently. But we warm up individually on our instruments in the dressing room…fairly quietly and just focus…just focus. We don't fool around much or kid around. It's really serious.
LR: Do you still get the same enjoyment playing live as you did 45…40 years ago?
DW: More than ever. More than ever, really. It's a funny thing, you know. I think, over time, at least for myself, I let go of things I don't really need to think about, if you know what I mean. And you get to the real nitty gritty of what matters in life. Animals know, right? A friend. Fun. Laughter. A place to live. Something decent to eat at times. The thing is the real simplicity and the simpler my thinking gets, I think the better an artist I am, but also, the more fun I have.
LR: That's strange to hear because when you think of the music industry, you think of it as a pretty serious business where you've got to focus so intently on what you're doing. It's nice to hear that it's the simple things that make the show.
DW: Oh absolutely. What matters, right?
LR: Well to a lot of people it's just money.
DW: Sadly you're right. I have to agree with you. But I started out doing it for love and one of the reasons I take sabbaticals, like last year, is to replenish that. You know, to remind myself of how it felt when I was a kid. You know, 11 years old, learning the guitar and my love of music didn't have any categories. There was no money factor at all of course. Just that feeling of being there for the love of the music and the joy of it.
LR: And that never goes away.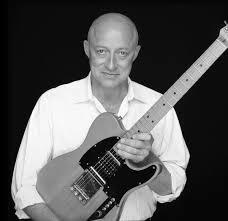 DW: No, that's the most important thing. If I lose that, then how good am I. I'm just a guy up there collecting a cheque or something.
LR: Speaking of when you were 11 years old, do you remember your first guitar?
DW: Oh yeah. Boy. (laughs) It was very exciting. It was also very cheap and difficult to play. But…it made my hands strong, which was good.
LR: Was it an acoustic or electric?
DW: Acoustic. And bless my mothers heart, you know, we didn't have a whole lot of money but I remember one day she surprised me with a new guitar. There was a neighbour who showed me things on the guitar…an older guy. Nice guy. Well, older (laughs) I mean he was probably 30, but older than me. And one day he brought a guitar in, and I just knew in my heart it was mine. But anyway, he said, 'how do you like my new guitar?' and he turned it over to me. I've always loved that about my mother, that she, out of the blue, it wasn't my birthday or Christmas or anything, but I got a better guitar.
LR: Do you still have it?
DW: No, I don't. I don't have any of those guitars. Unfortunately. But I have a couple of nice ones though. (laughs)
LR: Here's a question that my daughter always asks me. I have about 13 guitars. How many do you have and the question she always asks me is, why do you need more than one?
DW: OK, well i have about 13 myself. 12 or 13, ironically enough. And the reason I need more than one is, first of all, as a spare in case my telecaster went missing or something happened to it. But also, because they do different things. I have a hollowbody that I couldn't play, obviously, through my Marshall. It would just feedback. I have a couple of nice acoustics. Just a variety. I have a 12 string. So, for different sounds. Different techniques and feeling. And also, I find I write songs differently on different guitars.
LR: Oh, is that right?
DW: Oh sure. You know, just a riff will come or something like that sort of feels…it's more at home with that instrument, if that makes sense, or it comes through that instrument.
LR: Well, I'm gonna pass that along to her so she can leave me alone for awhile.
DW: OK (laughs) You're welcome.
LR: OK. I'm going way back again. I love these 'when you first started out' questions. Do you remember the first gig you ever played?
DW: Yes. I was 14 or something around that age and it was in front of a group of people who had recently been released from jail. It was in a church basement and I had a buddy and we had a little band, you know. This was electric. A lady who worked with his family had this club for people who were recently released from jail and we went and played some songs. We played Donna by Richie Valens and a couple Chuck Berry songs, I think. And somebody in the audience slid a chair at the band. I mean, they weren't throwing it at us or anything, but they just slid this chair across the dance floor. And I stepped up to the mic and (laughs) I said, "Three chairs for that man over there." And the front person was born. (laughs) So, that was the start of my professional, well…I think we got some money for it, I'm not sure. But that was the start of my career.
LR: How terrifying was that?
DW: It was scary. Not as scary as some other gigs later, but it was scary. Oh yeah, sure. But also, I enjoy it. I'm a bit of a showboat or ham or whatever you want to call it. So, I enjoy stepping out there and fronting the band.
LR: I've been a fan since I first heard you, probably early 80s, and this going to be my first time seeing you.
DW: Oh Great.
LR: Can you believe that?
DW: I can. I think that's fabulous. I really hope you enjoy it. That's great. That's wonderful.
LR: I don't know why I've never seen you before. I was here and I just never had a chance to catch one of the shows. So, this is a very exciting festival for me.
DW: Well, that's fantastic Ken. I'm glad you told me that.
LR: I don't know how to thank you for this. This has been fantastic. Unbelievable.
DW: Oh, my pleasure.
LR: And talk to Kim about getting up with him, or him getting up with you.
DW: (laughs) OK, we'll see what he says.
LR: Have a great time in Kemptville. Oh, I guess we should ask real quick…What are you doing before July?
DW: Well, gigs. I'm going to do Alberta and just travel around the country playing music.
LR: How many shows do you do a year these days?
DW: Not very many. I'm at a stage where I can pick and choose what I want to do. This year, it'll probably be around 20 or something like that. But not very many. Not compared to the days when it was 6 nights a week or something. But I get to choose. I'm very lucky that way and this (Kemptville) is one that sounds great. I'm happy to do it. Very grateful.
LR: Awesome. Well, we're looking forward to seeing you. Good luck until then and get that album all ready.
DW: I'll do my best.
LR: Thank you again. This has been fantastic.
DW: Thank you, Ken.
LR: And I will check you out on JULY 18th with Kim Mitchell at the KEMPTVILLE LIVE MUSIC FESTIVAL.
DW: Oh, please. Thank you. Thanks so much.
LR: Thank you and good luck with the new album and touring and everything.
DW: Yeah man. You too
DAVID WILCOX
LINKS
Official site: http://davidwilcox.net/
Facebook: https://www.facebook.com/David-Wilcox-Canada-60919877733/
Twitter: https://twitter.com/thedavidwilcox
Instagram: http://www.instagram.com/thedavidwilcox