Review by Paul Eastwood
Photos by Ken Vantour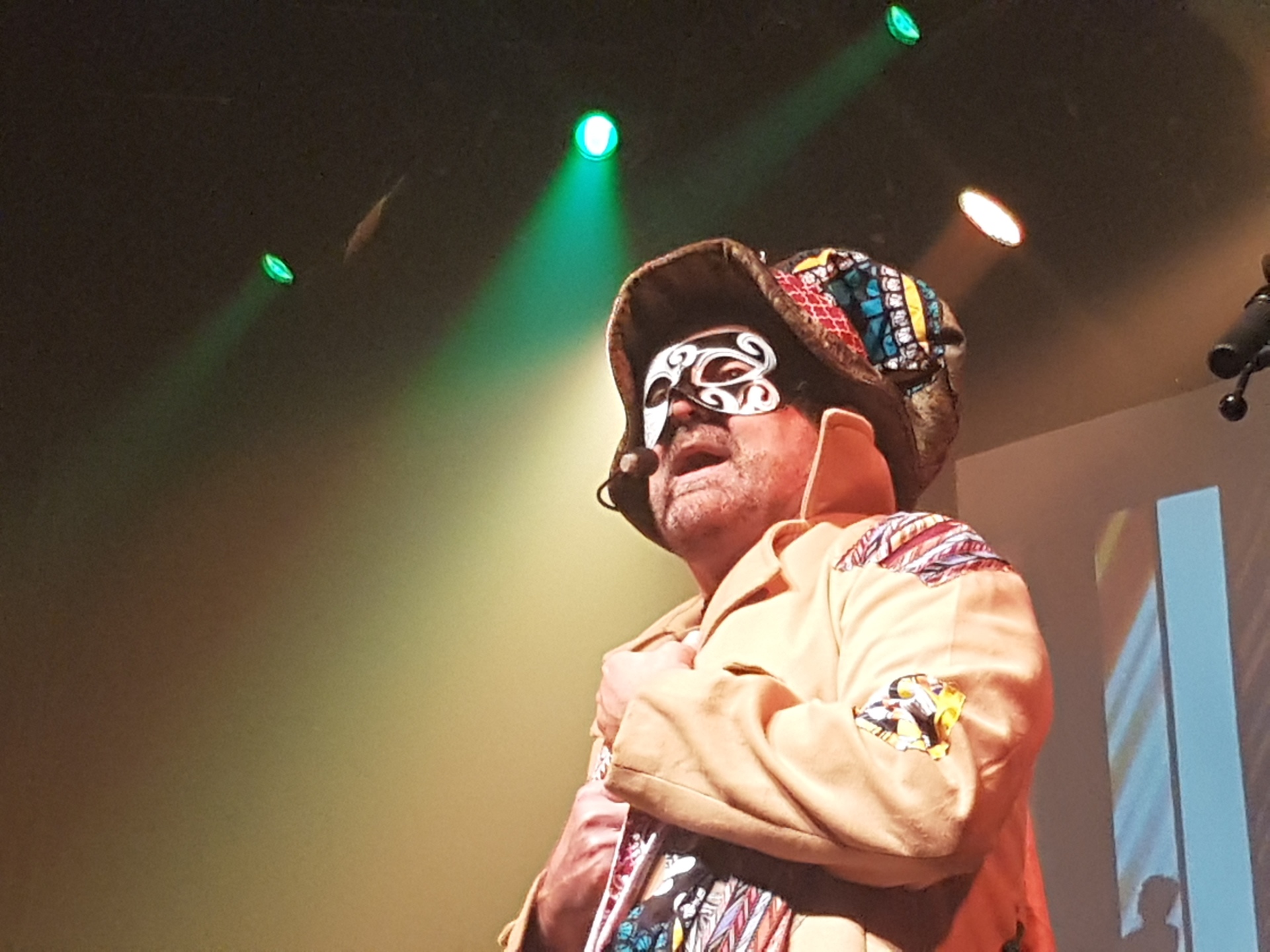 WHO: NEAL MORSE BAND
WHERE: CLUB SODA, MONTREAL, QUEBEC, CANADA
WHEN: FEBRUARY 18, 2019
The Neal Morse Band made it's first of three Canadian stops on the current Great Adventour in support of the recently released album The Great Adventure. A sequel to Similitude Of A Dream, this is a double-double concept album based on Pilgrim's Progress by John Bunyan. Overall it forms a musically complex yet accessible whole of absolute brilliance. I was looking forward to this night from my first listening, and wondered how well it would adapt to a live performance. The venue was Club Soda in Montreal, and this is a great place for such a show with efficient and friendly staff. The sound quality was excellent, as every note was clear and balanced. An equally efficient and jovial Meet and Greet beforehand yielded nice goodies and a chance to meet and have a few words with each band member.
Honestly, there is not much to say about the main content of the show.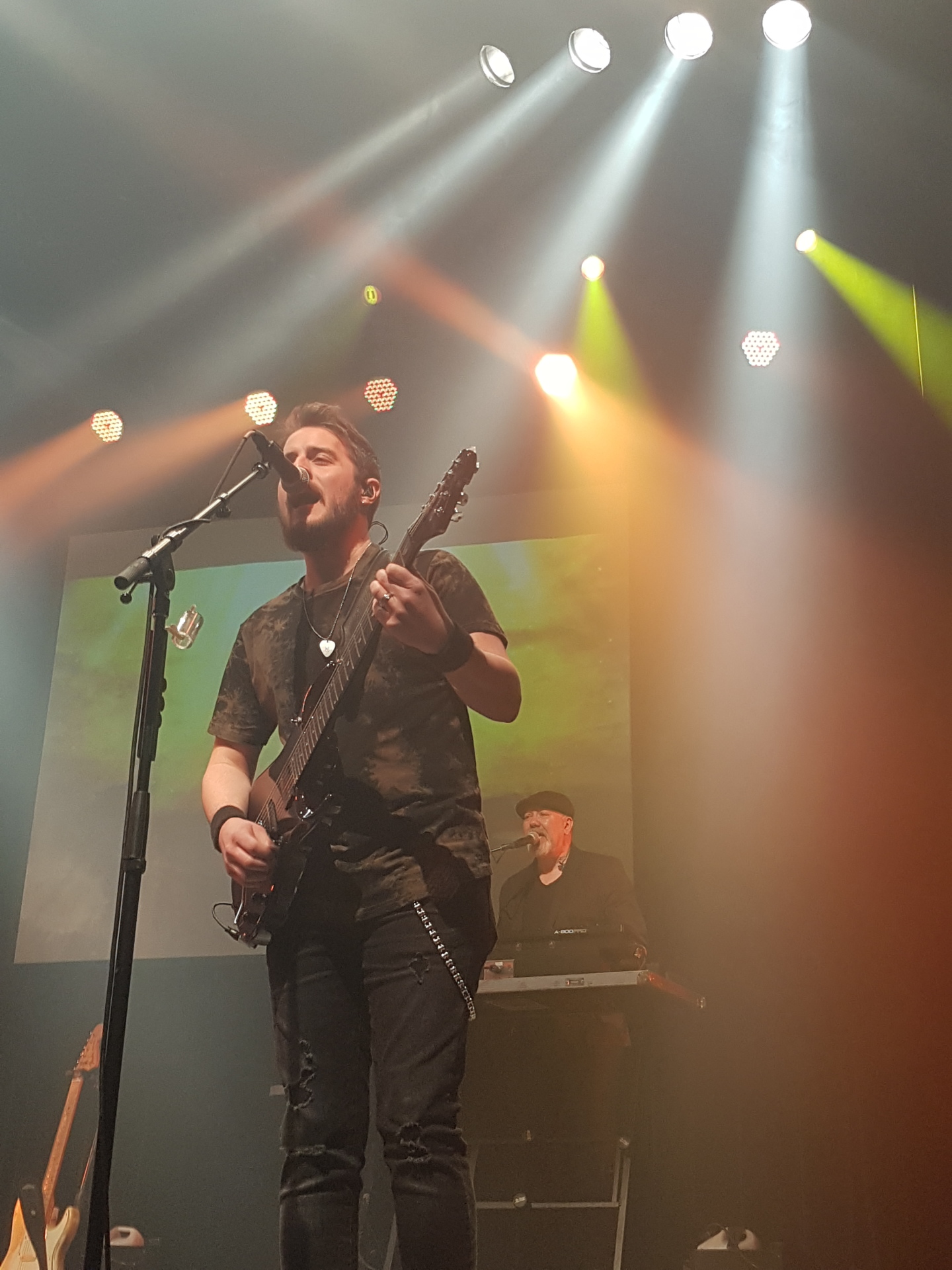 Everyone knew they were going to hear the Great Adventure in it's entirety. So why go? Simply put, to hear an incredible group of musicians perform an incredible piece of music. Comprised of Randy George on bass, Bill Hubauer on keys, Eric Gillette on electric guitar, and Mike Portnoy on drums, this is a killer combo. Neal Morse on keys, electric and acoustic guitars (6&12 string) fronted the band while serving as a dramatic focal point and emcee. Any concerns over the presentation were quickly laid to rest. There were some necessary pre-recorded sections, but the band was on fire! There are few superlatives they wouldn't deserve. As for Morse, he engaged the audience and his band members alike. A very devout Christian, this double opus is obviously a very personal offering, and he took the crowd along on this journey. His varied wardrobe provided characterization to several songs, and was very entertaining (or as Mike Portnoy stated, "It's getting cornier every night!".
The thing that really stood out about this night was the quality of the vocals. Morse, Hubauer, Gillette and Portnoy all contributed lead vocals, each with a unique tone and range. But the harmonies! Hubauer and Gillette, Morse and Gillette, Hubauer and Portnoy….all possible combinations of two voices blending perfectly. Then three voices, then four! That musicians of this calibre can also sing this well was absolutely breathtaking. Even Randy George added a spot-on spoken part during Vanity Fair. The ebbs and flows of the introspective songs balanced well with some extremely powerful and complex sections which made this a night to remember.
The encore was a selection of pieces from the Neal Morse catalogue, with many in the crowd singing every note. Morse really did give everything in his performance, and the response of the very knowledgeable Montreal prog audience brought tears to his eyes. Believe me, there were many tears in the crowd too. This is definitely in the running for the best show I have ever seen. If you do not have Similitude Of A Dream or The Great Adventure, buy them. Buy them now! If this tour comes anywhere near you, make it a priority. SEE IT!
PHOTOS