It is absolutely mind-boggling that Gowan's first big hit, A Criminal Mind, was released almost 35 years ago. As a Canadian, it's no stretch to call this one of the most memorable and iconic songs the country has seen over that span.
It's also absolutely mind-boggling to think that Larry (his album in the 90s said we could call him that) has been a member of rock legends Styx for over 20 years. He will be taking a quick 2 week break, grab his fellow Stygian Todd Sucherman and head out on the road in Ontario and Canada for a quick Gowan tour, playing all of his hits from the 80s and 90s.
This is the second time that Gowan has spoken with Let's Rock, and hopefully it won't be the last. In this interview, he talks about what to expect on the solo tour, how size doesn't matter, how he goes from being a member of Styx to the main man in his solo gigs and so much more.
Check out Lawrence Gowan on tour, solo and with Styx in 2019.
The full interview
On Playing A Criminal Mind with Styx vs. Solo
"The Styx version of it (A Criminal Mind) is, I'd say 80 percent faithful to the original. We do the single version of it, which is the version that was on the video and anything that was on AM radio back then. We do a key change in the middle of it with Styx. When I go back and listen to the original in order to rehearse as close to that as I can possibly get, I do it with…For this show in Ottawa, (Styx drummer) Todd Sucherman will be with us and luckily he is a huge fan of Jerry Moratta, who was (Peter) Gabriel's drummer back in the 70s and 80s and is the drummer that's on the original Strange Animal album…the whole album. Todd basically microscopes what Jerry did and more or less duplicates it. IT didn't need much. When he plays it with Styx, he infuses it with his own personality, but he really sinks into what Jerry was doing with it when we do that
version, as does the guitarist I had back in the 80s is back with us again. He basically just duplicates what he heard on the record. He did back then and that's how he approaches it now. So really, it was well recorded originally. It was really well mixed. It sounded just like 1985, you know, at that time. Like all pop music, rock music then, it was looked upon as being quite disposable and would be loved and forgotten in a couple of years. But here we are 35 years later, obviously something about that version has stood the test of time, just as the melody of the song has. So we will adhere as closely to that as we possibly can in the show, but there's always that margin where it's gonna be a little…it's gonna rock a little harder. It's gonna be a little tougher. I'm gonna lean into the vocal a little bit. To answer your question of how do you approach it, it's like that with just a little more fur on it, (laughs)if you know what I mean, cuz the live audience always raises the intensity of it."
On the difference in venue sizes from a Styx concert to a Gowan solo show
"With Styx, although we play everything from football stadiums down to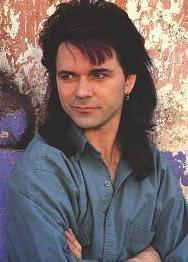 small theaters. You know, in the winter right now, the theaters we play are maybe 3000, 4000 seats, so I know the Shenkman (Hall in Ottawa) is probably like a thousand, maybe even less. What we love about the big places are obviously the expanse of the audiences. It's just powerful. You have this feeling of this great, broad reach. But, and you'll hear lots of musicians say this, the great thing about playing a smaller theater is, you get all the concussive and the wonderful claustrophobic feeling of playing a club, which is still the greatest place to play rock music…it just is. You get all of that, but plus the audience is just big enough that you feel like you're connecting to someone who's a few yards from you." (He goes into much more detail on the recording.)
On what to expect at a Gowan solo show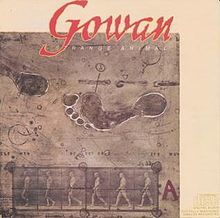 "We'll stick entirely to the Gowan catalog. There are 6 studio albums in total. There'll be something from each of those albums. I will probably play one piece, even a little piece from The Mission, which is the latest Styx album, because that one's done so well. It'll be something that I wrote and that will be the only Styx thing that will be included in the show. There's too much Gowan material that I'm very anxious to play because I get a chance to play that Styx stuff over a hundred times a year, you know, with all the shows that we do. I don't want to play a Styx song at the expense of what people have come to see on the night.
So, it will be a cross section from 1982, there'll be even one song from my first album which should have been titled 'The Ultimate Obscurity Record'. There'll be one from that, cuz over the years, I get too many messages from people who say, 'I got your first album and it's my favorite of all your records.' And you're like, 'Oh God. OK, I'll play one from that.' I'll play half of the Strange Animal album, if not more. I'll play at least half of The Great Dirty World album. Cuz those two, between the two of them, they were triple platinum, double platinum albums. Lost Brotherhood was the album with Alex Lifeson on it. We'll do at least 2 from that one. At least four from You Can Call Me Larry because that was the biggest record I had in the 90s. So yeah, it'll be like that."
Listen to the full interview at the top of the page.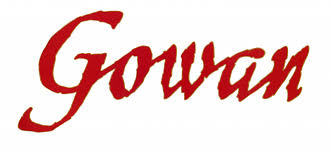 Gowan tour dates
Feb 19, 2019
Drummondville , QC, Canada Maison des arts Desjardins
Feb 20, 2019
Ottawa, ON, Canada Shenkman Arts Centre
Feb 21, 2019
Milton, ON, Canada Centre for the Arts
Feb 22, 2019
Kingston, ON, Canada Grand Theatre
Feb 23, 2019
Meaford , ON, Canada Meaford Hall Arts & Cultural Centre
Feb 24, 2019
St. Eustache, QC, Canada Le Zenith Peromutuel Assurance
Feb 27, 2019
Burlington, ON, Canada Performing Arts Centre
Feb 28, 2019
St. Catharines, ON , ON, Canada FirstOntario Performing Arts Centre
Mar 2, 2019
Chatham , ON, Canada Capital Theatre

LINKS
Official Site: gowan.org
Facebook: https://www.facebook.com/officialgowan/
Styx
Official Site: styxworld.com
Facebook: https://www.facebook.com/styxtheband
Twitter: http://www.twitter.com/STYXtheband
Instagram: https://www.instagram.com/styxtheband/