Review by Paul Eastwood
Photos by Ken Vantour
Monster Truck roared into Ottawa for a show at the Brass Monkey on March 26th. This Hamilton quartet has been burning up the stage since their debut The Brown EP in 2012. In September of 2018 they released their third cd, True Rockers. An apt title for a hard-rocking steel town band. The mood was set for the evening by The Standstills who put on an energetic set that was very well received by a very loyal Monster Truck crowd. Not often that an opening band is asked for an encore.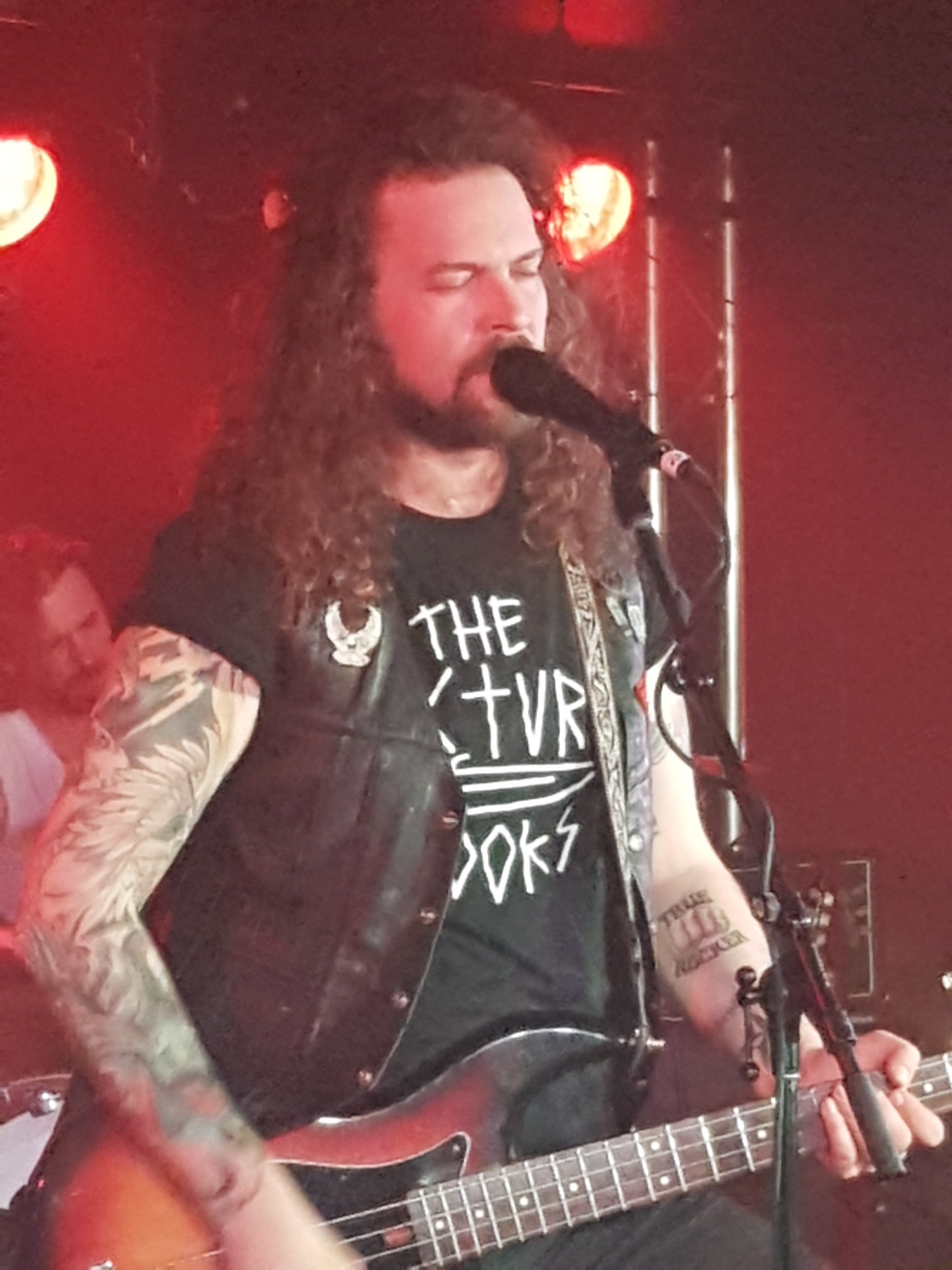 The sold-out venue was buzzing in anticipation of the headliner, and they hit the stage at full volume and in complete control. Jon Harvey on bass and vocals was in fine form with a powerful voice and great presence. Keyboardist Brandon Bliss and drummer Steve Kiely are both accomplished musicians and provided a rock solid foundation. Guitarist Jeremy Widerman laid down scorching solos and heavy riffs, and moved like a demon on the stage. He also took the opportunity to point out that while not initially announced on the tour schedule, the fans spoke up and made the Ottawa date happen. Good on ya, Jeremy!
The setlist lent heavily on the True Rockers CD and, as Jon prefaced, included stuff from the early years and the middle. Some of the highlights for me were Denim Danger, Sweet Mountain River and True Rocker. The Devil May Care featured some very subtle bluesy guitar and of course, very heavy riffing. The energy never abated, and the full house was left fully sated. All around, a great night by a great Canadian band.