Take one part Quiet Riot, one part Guns n' Roses, add some serious rhythm players and you've got yourself Hookers & Blow, the ultimate hard rock party band. Quiet Riot's guitarist Alex Grossi and GnR's keyboardist Dizzy Reed started the band in 2004 as a way relieve the pressure of rockin' in their other bands. Touring this summer with The Dead Daisies (click here for Let's Rock's interview with DD vocalist John Corabi), H&B is all ready to show you what rock and roll is all about: Down and dirty, loud and in your face and most importantly, fun. Let's Rock hooked up with Grossi for a quick little chat before they head out on the road.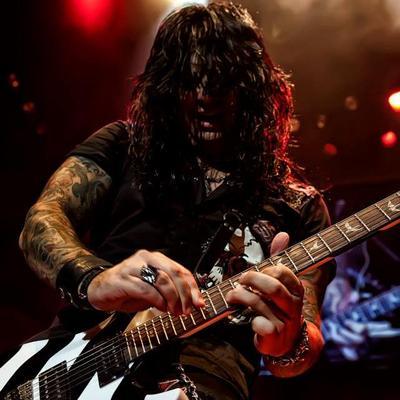 Let's Rock: Tell us a little about how and why the Hookers & Blow got together?

ALEX: HOOKERS & BLOW was never really intended to be a "band" per se – It's always been more of a concept. – The idea was always to go out just have fun with no pressure or expectations.  It's always been about playing tunes we enjoy and truly not giving a fuck, which is why most of us started playing rock n' roll to begin with…
LR: Who will be on tour with H&B on this upcoming trek?

ALEX: We are very excited to be going out with the DEAD DAISIES and have put together a great line up for the tour…..Along with Dizzy Reed and myself, we have Johnny Kelly of DANZIG and TYPE O NEGATIVE, Robbie Crane of BLACK STAR RIDERS and Mike Dupke of WASP….It's going to be a great time… Between all of us, it's going to be like a rolling rock n' roll class reunion – Actually, (Dead Daisies vocalist) John Corabi did a dozen or so shows with Dizzy and I in 2006, and I recorded a remake of MOTLEY CRUE's "Home Sweet Home" with him that same year.
We have all worked together over the years in various projects. I expect there
to be a lot of laughs and a really great vibe out there….
LR: What is it with musicians these days? They seem to be in so many different projects. Dizzy is in GUNS N' ROSES and HOOKERS & BLOW. You have QUIET RIOT, H&B and HOLLYWOOD SCARS, Robby has BLACK STAR RIDERS and H&B…
ALEX: I KNOW!…And what is it with having a mortgage or rent to pay, utility bills, child support, car payments, medical insurance and having to buy groceries…??

LR: I have to ask about the name. Where did you come up with it?

ALEX: We didn't really come up with it, it came up with us.
HOLLYWOOD SCARS Feat. DIZZY REED
LR: You're an interesting band in that you don't have any albums and you don't even really have a website. Will there be any new music coming from H&B?
ALEX: Never. Writing and recording music would require time, money and energy – which none of us care to put into HOOKERS & BLOW musically. However, a lot of HN'B alumni is represented on Dizzy Reed's new solo record "ROCK & ROLL AIN'T EASY" – We are going to be adding a few tunes into the HN'B summer tour set – I am really proud to be a part of the album, Diz wrote some great tunes. The album features members of GUNS N' ROSES, NO DOUBT, QUIET RIOT, WASP, THE PSYCHEDELIC FURS, THIN LIZZY and many more.
DIZZY REED – "Rock & Roll Ain't Easy"
Featuring:
Frankie Banali (QUIET RIOT)
Richard Fortus (GUNS N' ROSES)
Alex Grossi (QUIET RIOT)
Mars Williams (PSYCHEDELIC FURS)
LR: What's happening with Quiet Riot?
ALEX: QUIET RIOT is as busy as ever. We are basically living out of our suitcases this summer.

LR: Let's get a little guitar talk in…What is your rig like? What gear are you playing?
ALEX: PRS Guitars/Mooer Audio Effects/Daddario Strings & Drakkar Noir.
A couple questions from my daughter. She's never heard your music and she doesn't like rock music (shudder), but she has some questions for you

LR: How many guitars do you have?

ALEX: I believe around 15.

LR: Who's your favourite Disney princess?

ALEX: Has Honey Boo Boo been made into a Disney movie yet?

LR: What do you do when you aren't playing music?
ALEX: Sleep, Do laundry, Sleep…..
LR: What do you know about Ottawa? Have you been here before? –

ALEX: I love Canada… $20 goes a LONG way at the strip clubs in Montreal…Can't speak for Ottawa, but I am looking forward to the show !!
LR: Do you get nervous before you play a concert?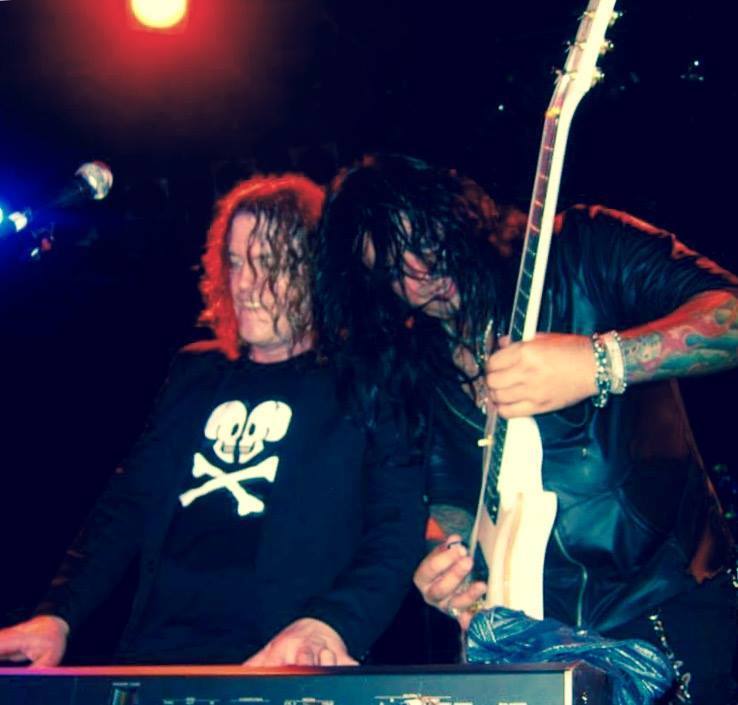 ALEX: Yes…. all kidding aside, I really want to do my best every night.

LR: What do you do if you make a mistake when you are on stage?

ALEX: Do it 2 more times…. so it is no longer a mistake.
LR: What's the most embarrassing thing that's happened to you on stage?
ALEX: Well, this one time…. at band camp…..

LR: Who is your biggest influence?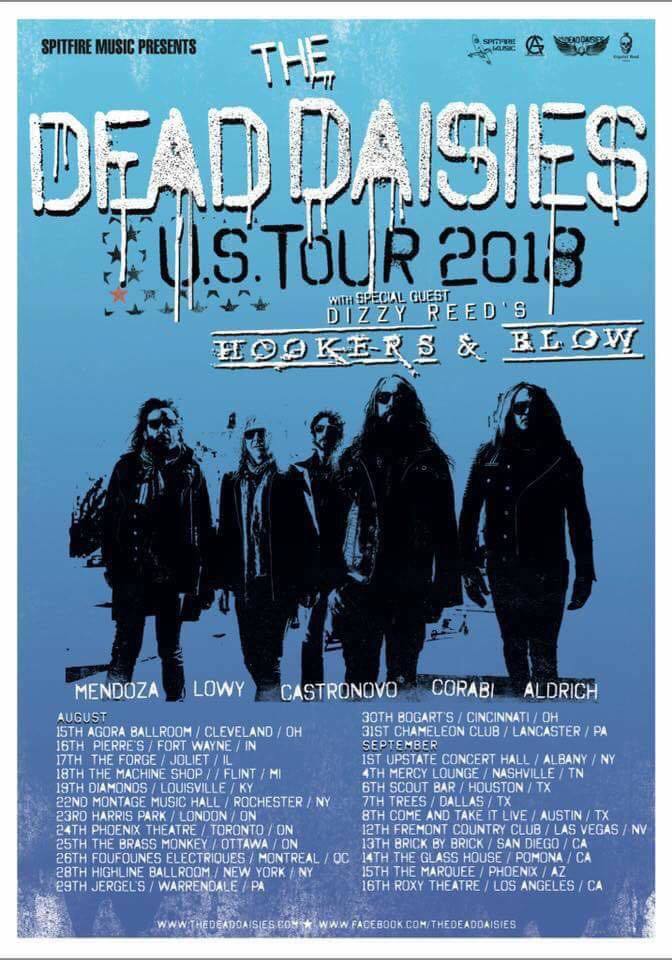 ALEX: Musically? …. It's really hard to pick one… I am more into songs and songwriters than "guitar heroes" – Anyone can play a million notes in 8 bars, but not just anyone can take 3 chords and write an anthem that will last forever…. Off the top of my head? – Eddie Money is probably my favourite…My girlfriend and I just saw him out here in Vegas and every song was a hit! I also really like guitar players that have true character and play solos that continue the song, and aren't just some dude showing off his best "Guitar Center on a Saturday afternoon" licks… Slash, Ace Frehley, Joe Perry, Dimebag Darrell, Mick Mars, Scotti Hill and Eric Johnson have all inspired me a lot.
JOHN CORABI / ALEX GROSSI / FRED COURY "Home Sweet Home"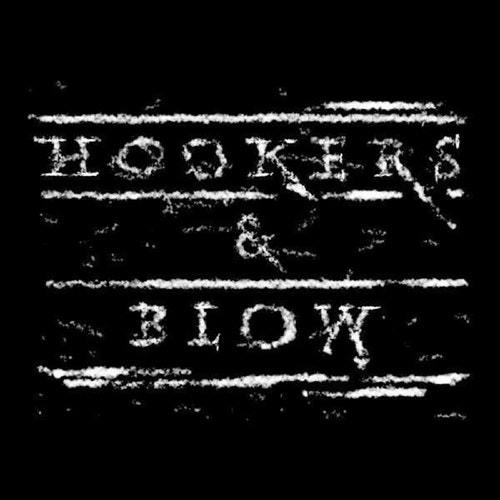 LINKS
Facebook: https://www.facebook.com/HNBMerch/
Instagram: https://www.instagram.com/hnb_official/
Facebook (Alex Grossi): https://www.facebook.com/ALEXGROSSI1976/
Official Site (Alex Grossi): www.alexgrossimusic.com