TD PLACE, OTTAWA
March 25, 2018
Ahh, Judas Priest. How I love thee.
The first time I saw the mighty Priest was at this very arena on the Defenders of the Faith Tour. The last time I saw them was in Korea on the Epitaph tour. This time, the Firepower tour. There have been some changes to the lineup, with Glenn Tipton taking a break from touring due to Parkinson's disease. I guess you could say that guitarist Richie Faulkner is a new addition, but he's recorded two albums and done 3 world tours.
Of course, bassist Ian Hill is still there, in his familiar spot at the back of the stage.  Scott Travis is still there in all his double bass drum glory.  And the Metal God, Rob Halford is still Screaming For Vengeance.  And scream he did on this night.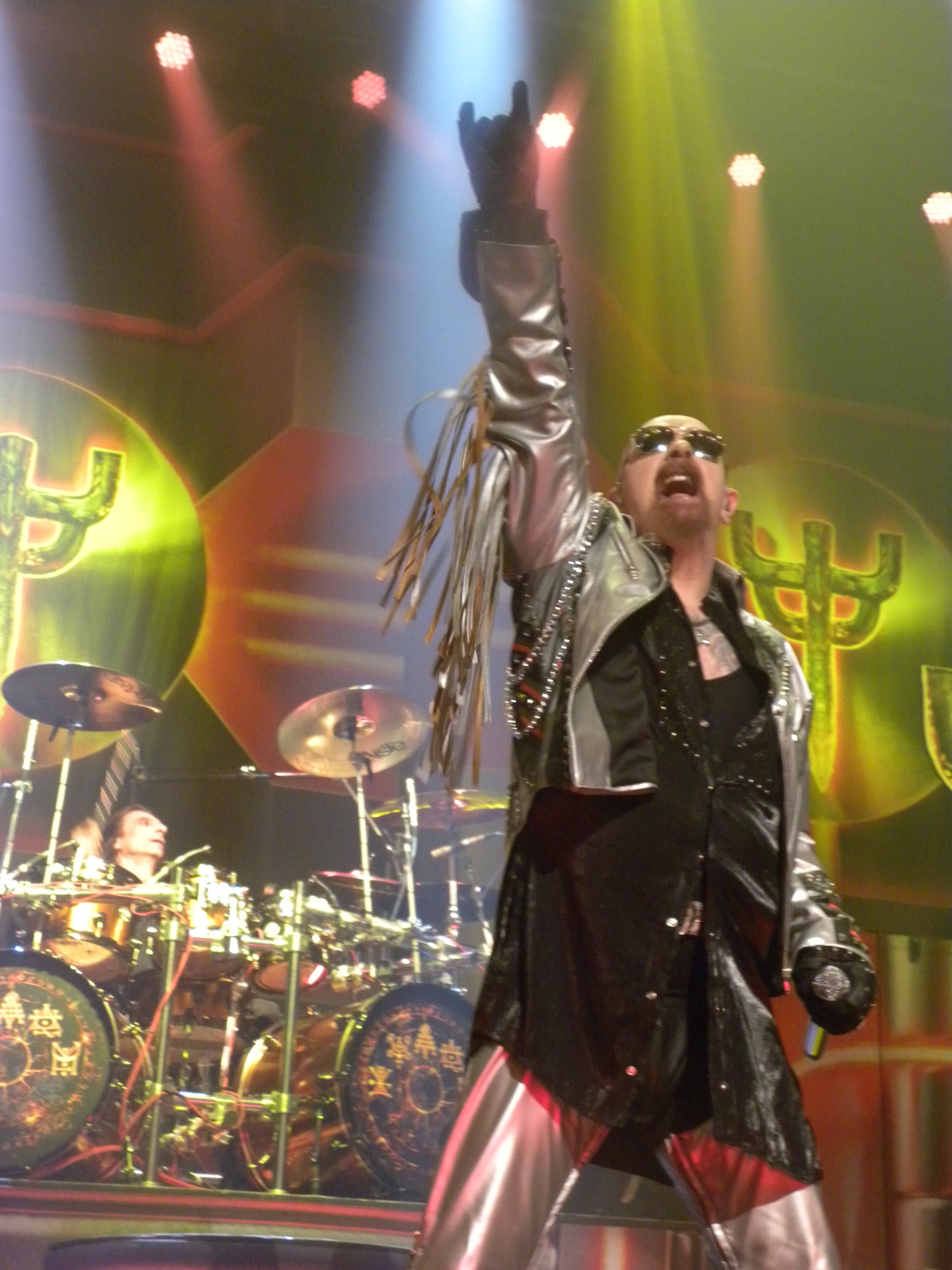 To me, the beauty of a Priest show is seeing how deep they delve into the back catalog. As Faulkner pointed out in his Let's Rock interview, there are almost 180 songs to choose from. Aside from the must plays, (Breaking The Law, Living After Midnight, Painkiller, You've Got Another Thing Coming and a couple others) they have to choose 15 or so songs from their enormous catalog. They did a fine job for this tour.
They have to play tunes off the new album, Firepower and the three songs chosen (Firepower, Lightning Strike and Evil Never Dies) fit very nicely into the setlist, with Firepower opening the show.
The aforementioned deep cuts made this an epic show.  The Ripper, Sinner, Grinder, Some Heads Are Gonna Roll, Bloodstone, Running Wild, The Green Manalishi and perhaps the true hidden gem, Saints In Hell off the Stained Class album.  That's a set made in Priest Heaven.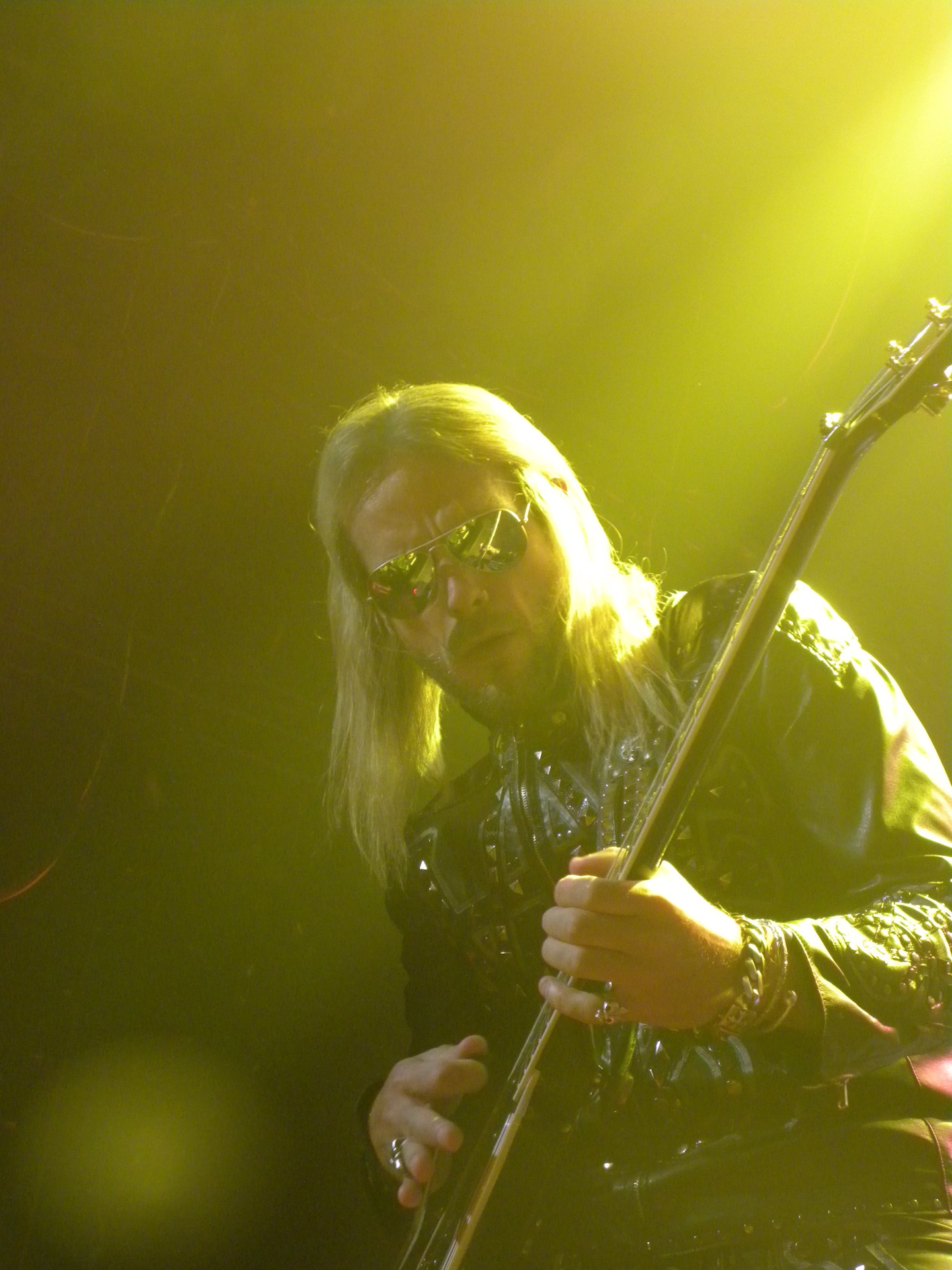 Let's talk a bit about the Metal God. This man is an absolute freak of nature. Like a fine wine, he grows better with age. While it will always be hard to live up to his 70s and 80s voice, what he delivered in Ottawa was far superior to the performance 6 years ago on the Epitaph tour, and that's saying a lot. He seemed to have far more energy and less trouble hitting the high notes.
Guitarist Faulkner is an animal, and I mean this in the nicest way possible.  While Halford is the star of the show, it was Faulkner who  played the crowd and in my opinion, stole the show.  Always at the front of the stage, tossing guitar picks, this guy can flat out burn on his custom Epiphone Flying V.  He handled the majority of the solos, including absolute gems in Sinner and Painkiller.  
Special mention must be made for Priest's newest member, Andy Sneap.  It can't be easy to step into the shoes of a metal legend like Glenn Tipton…much less with just a few weeks to learn all the tunes and perform in front of 10, 000 people every night.  He did a fantastic job.  While Faulkner handled most of the Tipton leads, Sneap did manage to pull off a rippin' solo on Electric Eye.  Props to this guy.  Tough gig for him, but handled like a true pro.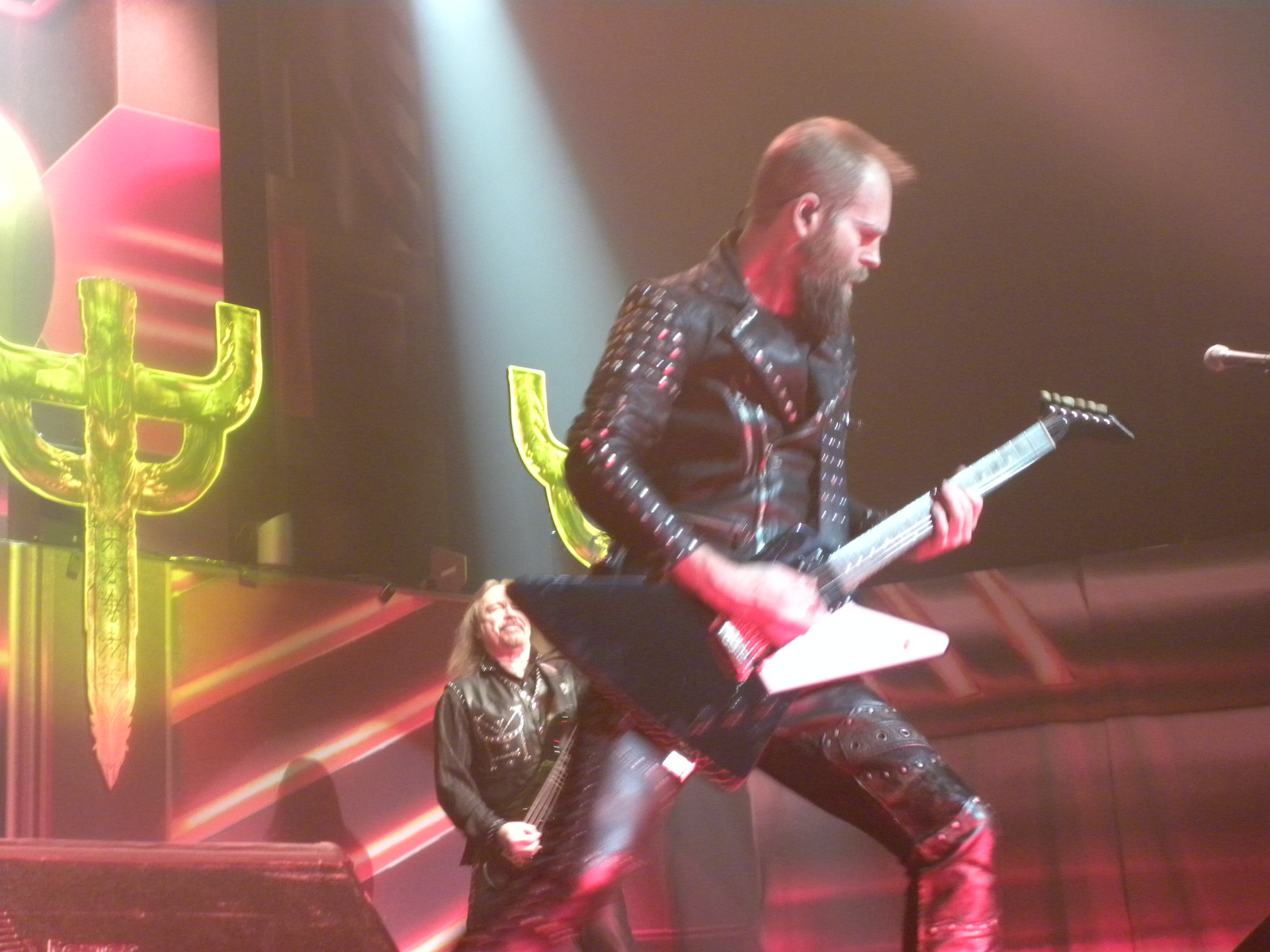 Saxon and Black Star Riders opened the show. For those who don't know, Black Star Riders features ex-Thin Lizzy guitarist Scott Gorham. They put on a solid 8 song set. Definitely check these guys out. I would love to see them again as a headliner. Frontman Ricky Warwick puts on a hell of a show. Good times. Opening for Priest can't be an easy task, but BSR held their own and had the crowd into their set. Tough to do for the first band on a three band show.
The mighty Saxon killed it. Like Halford, Saxon vocalist Biff Byford nailed it. A great entertainer, it is hard to believe this man is in his late sixties. Raw power, soaring screams and massive hair. Guitarist Paul Quinn, the only other original member of the band, has to be the most underrated guitarist in the metal field. Amazing groove and great leads all night long.
Openers have a difficult gig. For the most part, crowds are just waiting for the headliners, and don't give a rat's ass about the other bands on the bill. Not so in this case. The crowd absolutely loved it and when Byford mentioned they were recording the show, the audience turned it up a notch and made this an unforgettable performance.
An incredible evening.  Exactly what you'd expect from a hard rock show. Loud.  Sweaty.  Screaming guitars.  Lots of leather.  Screaming vocals.  Who could ask for anything more?
JUDAS PRIEST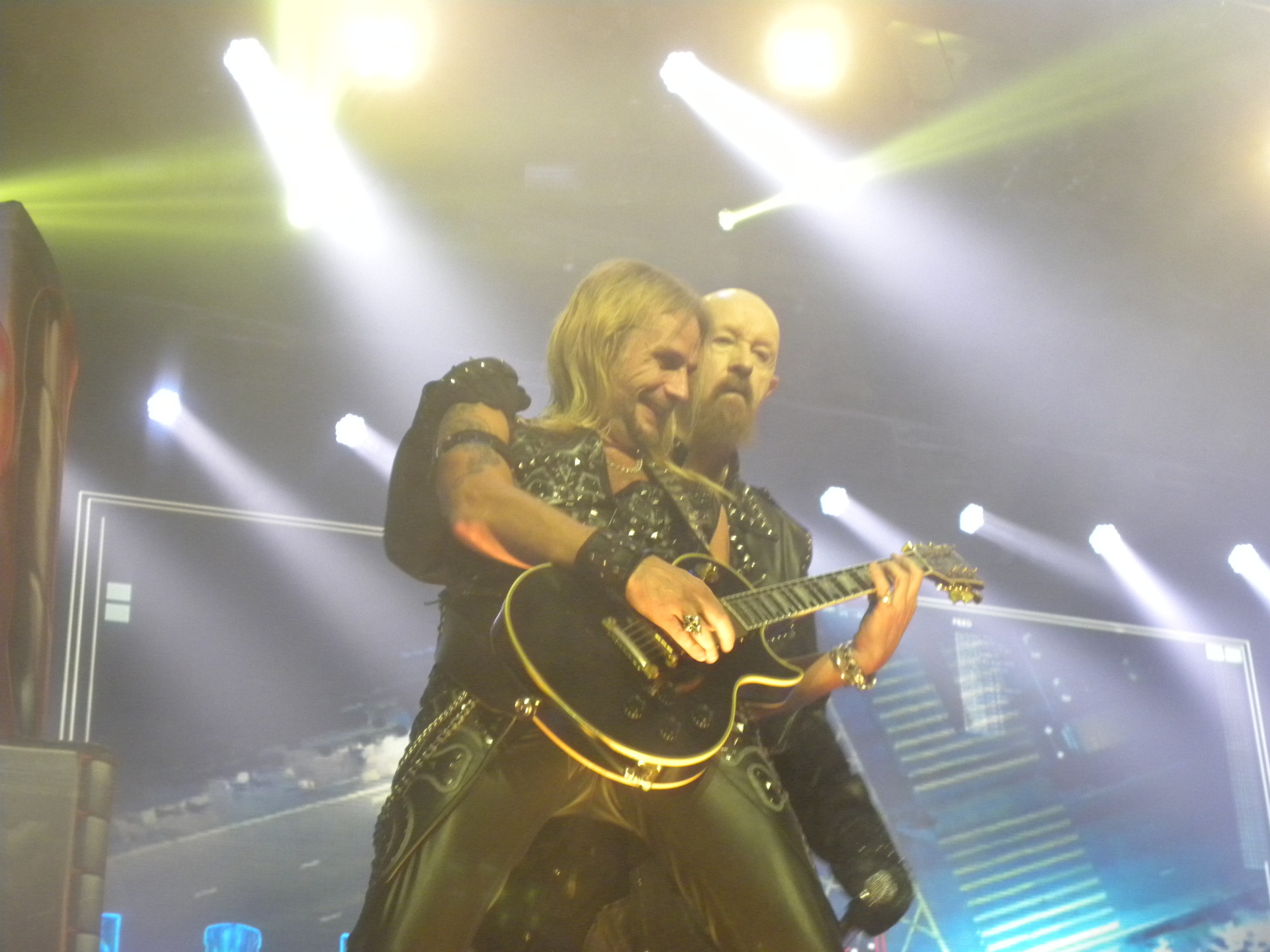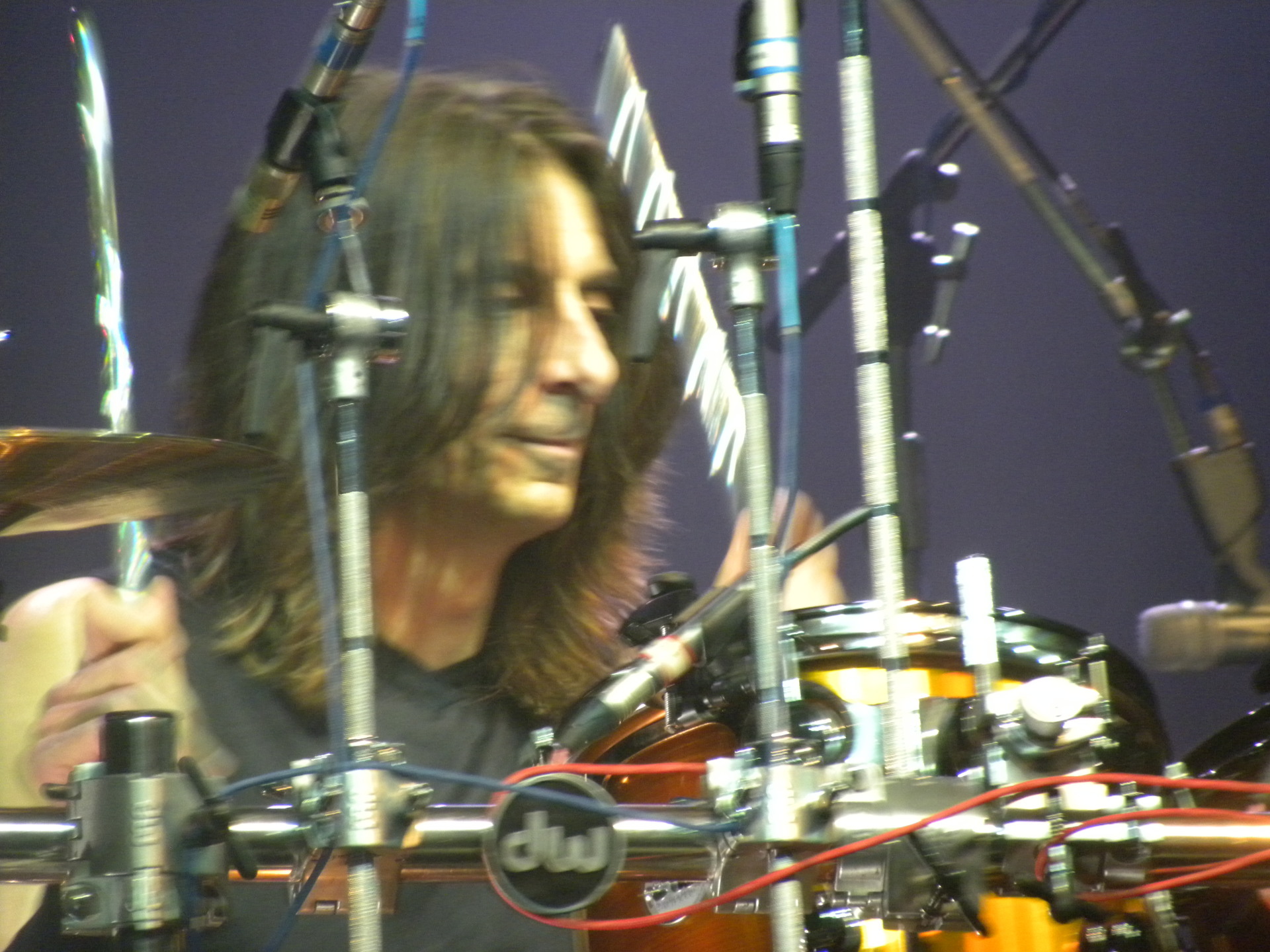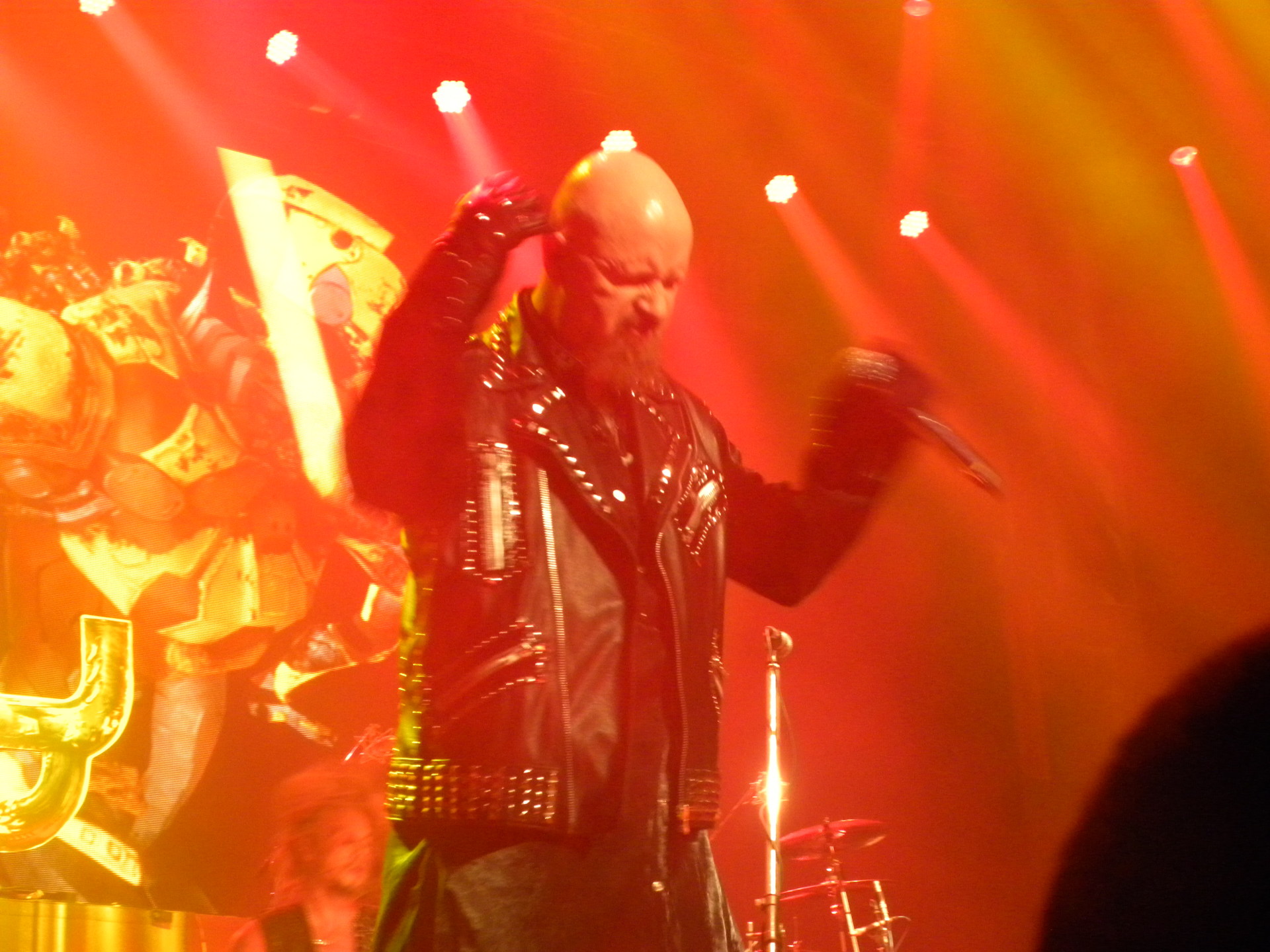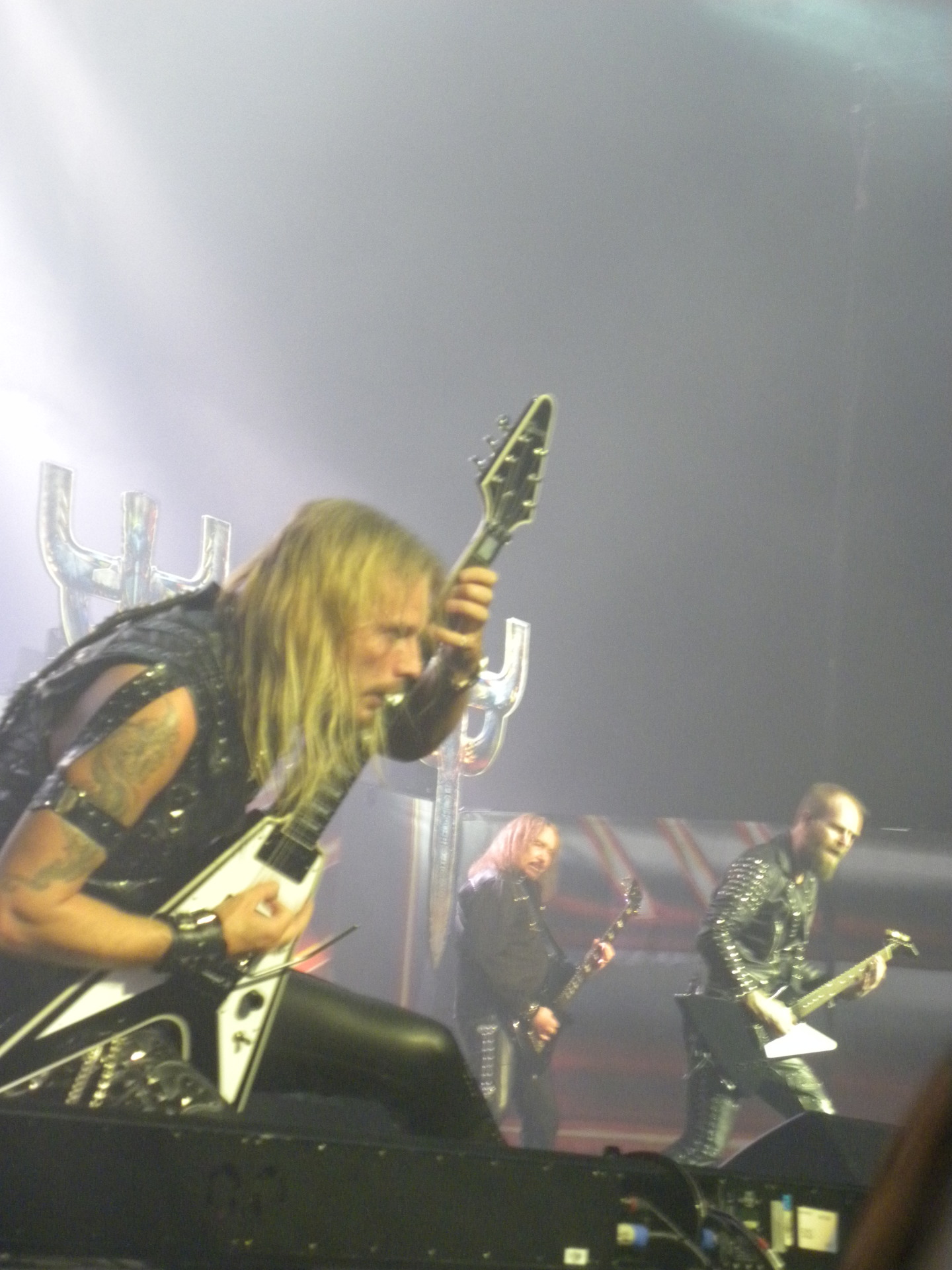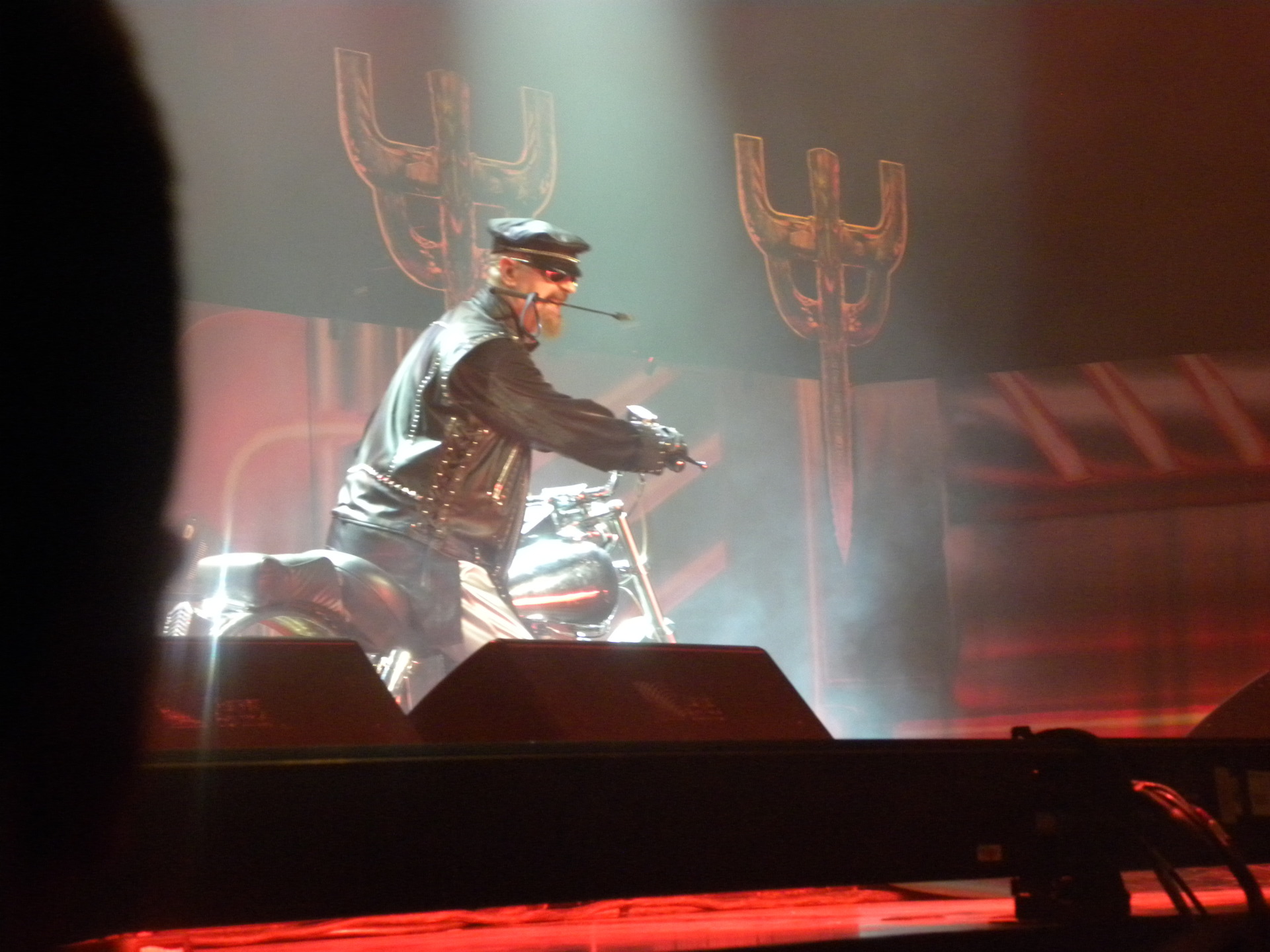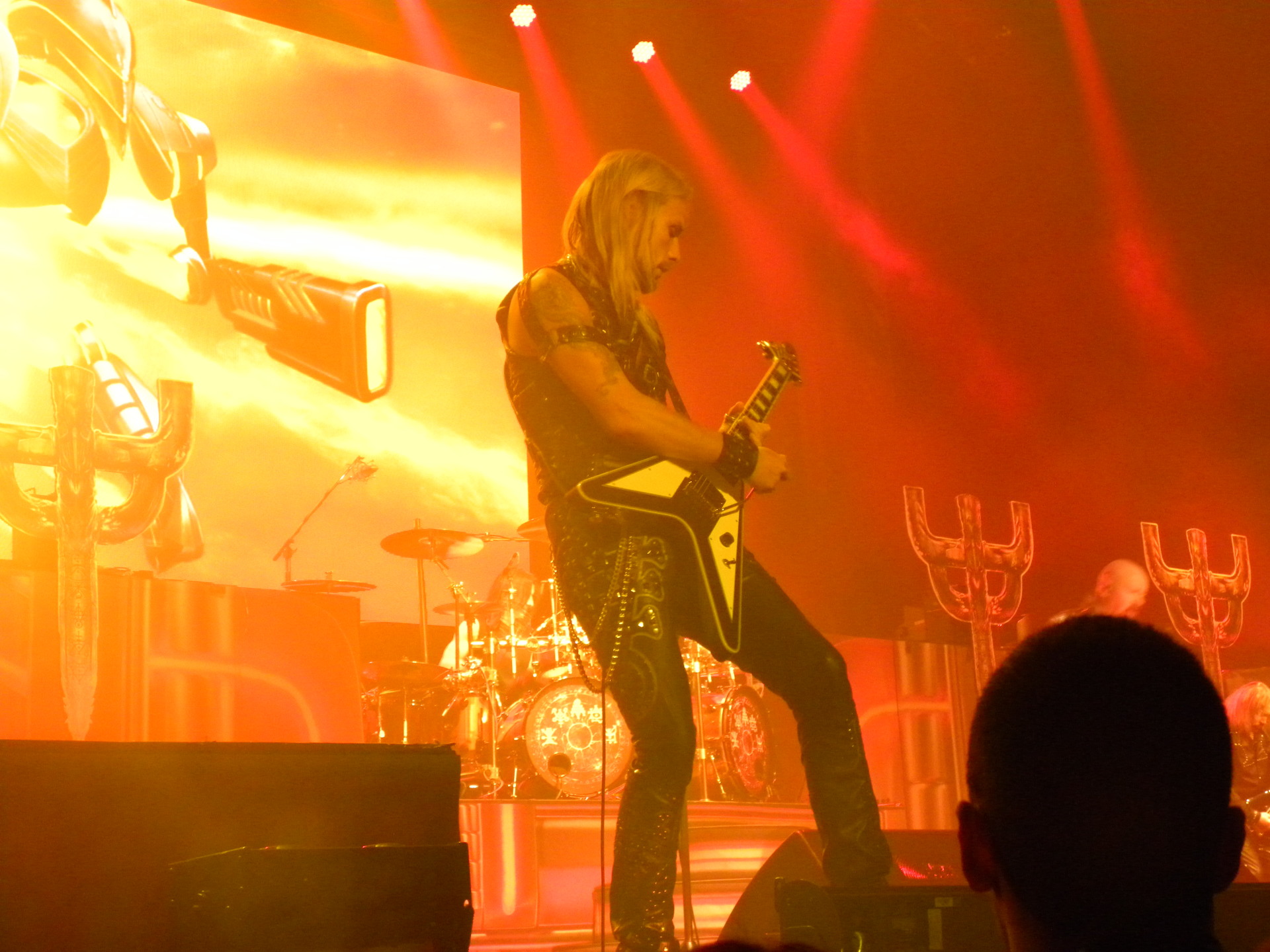 Saxon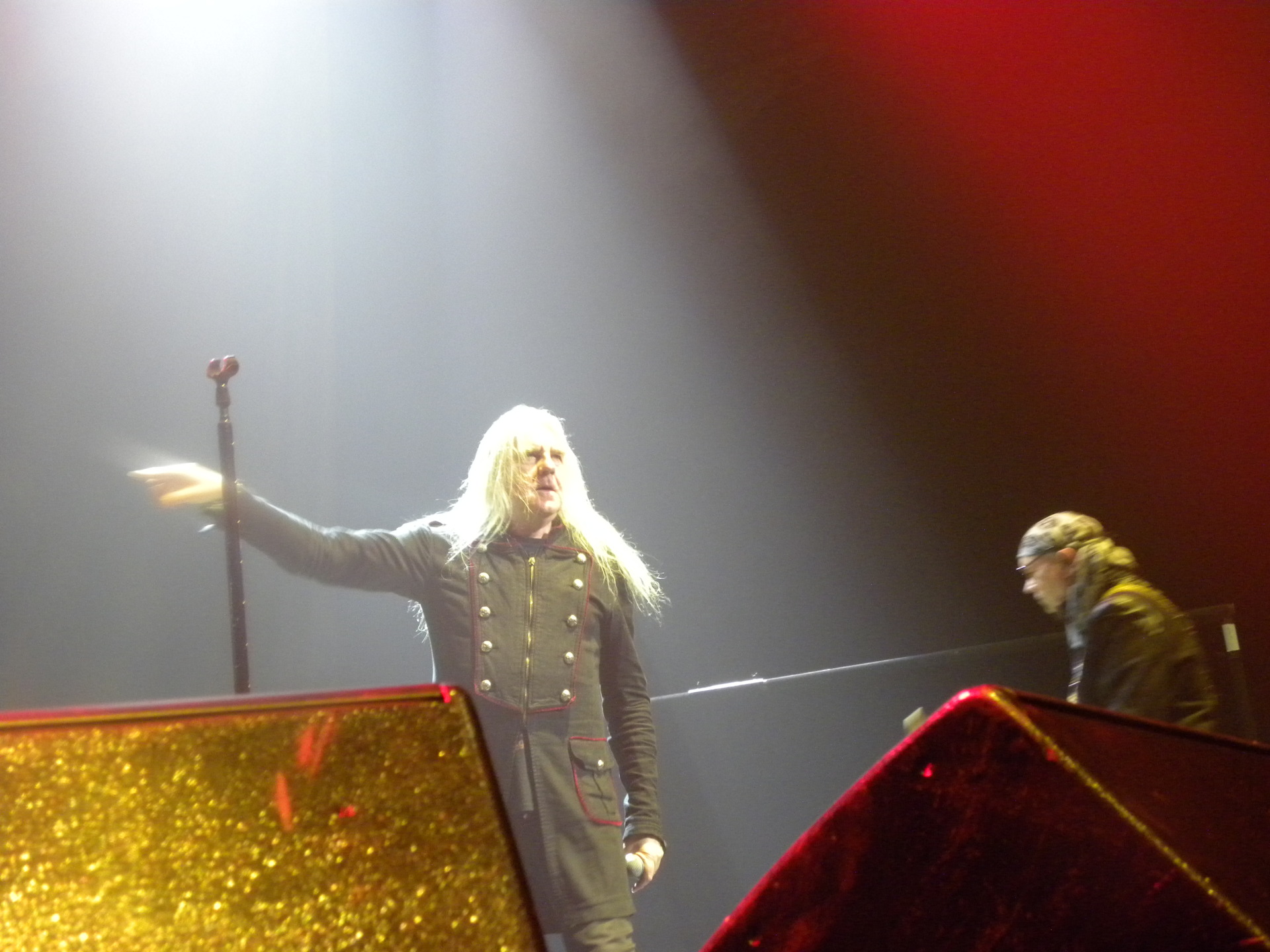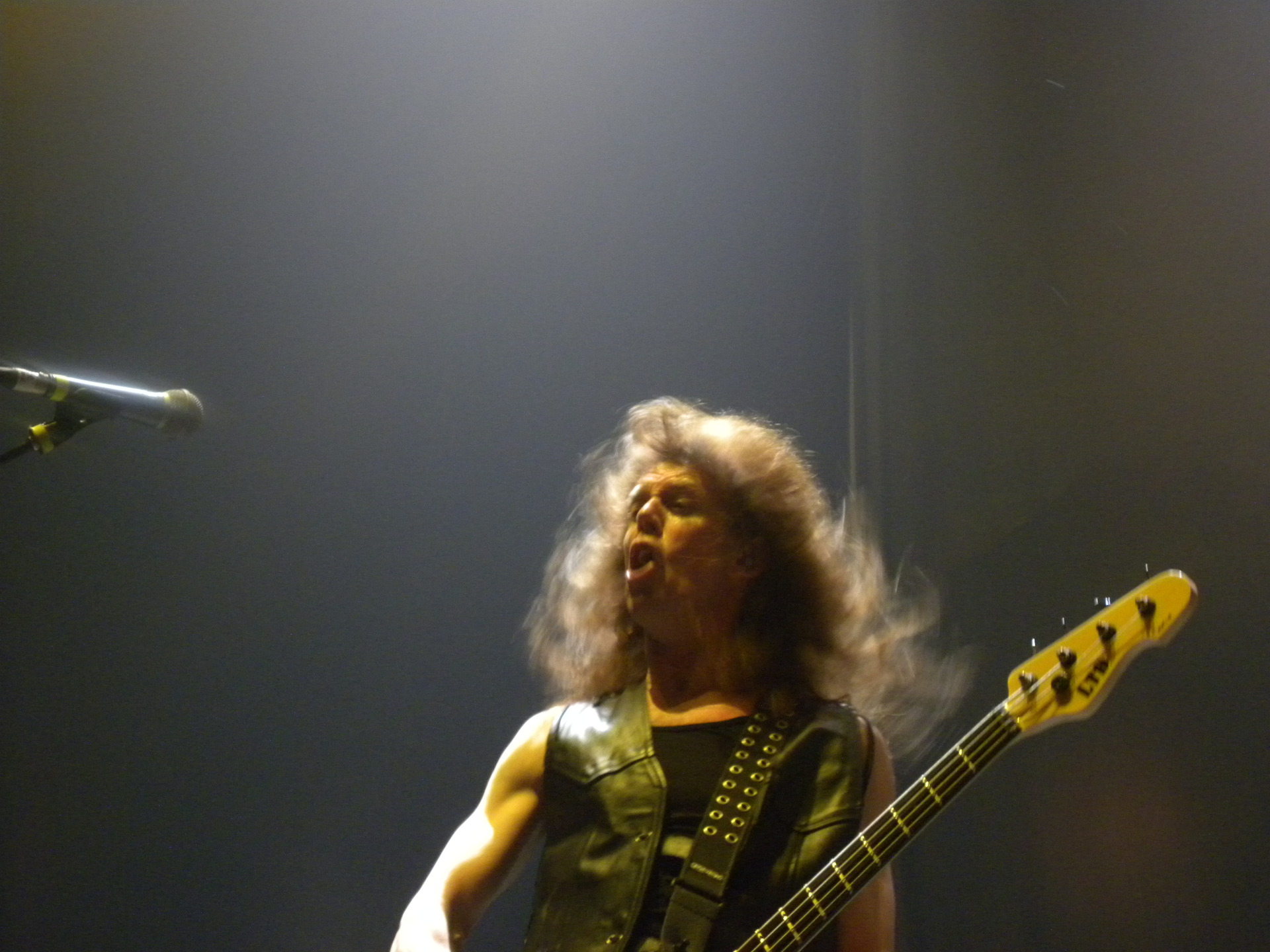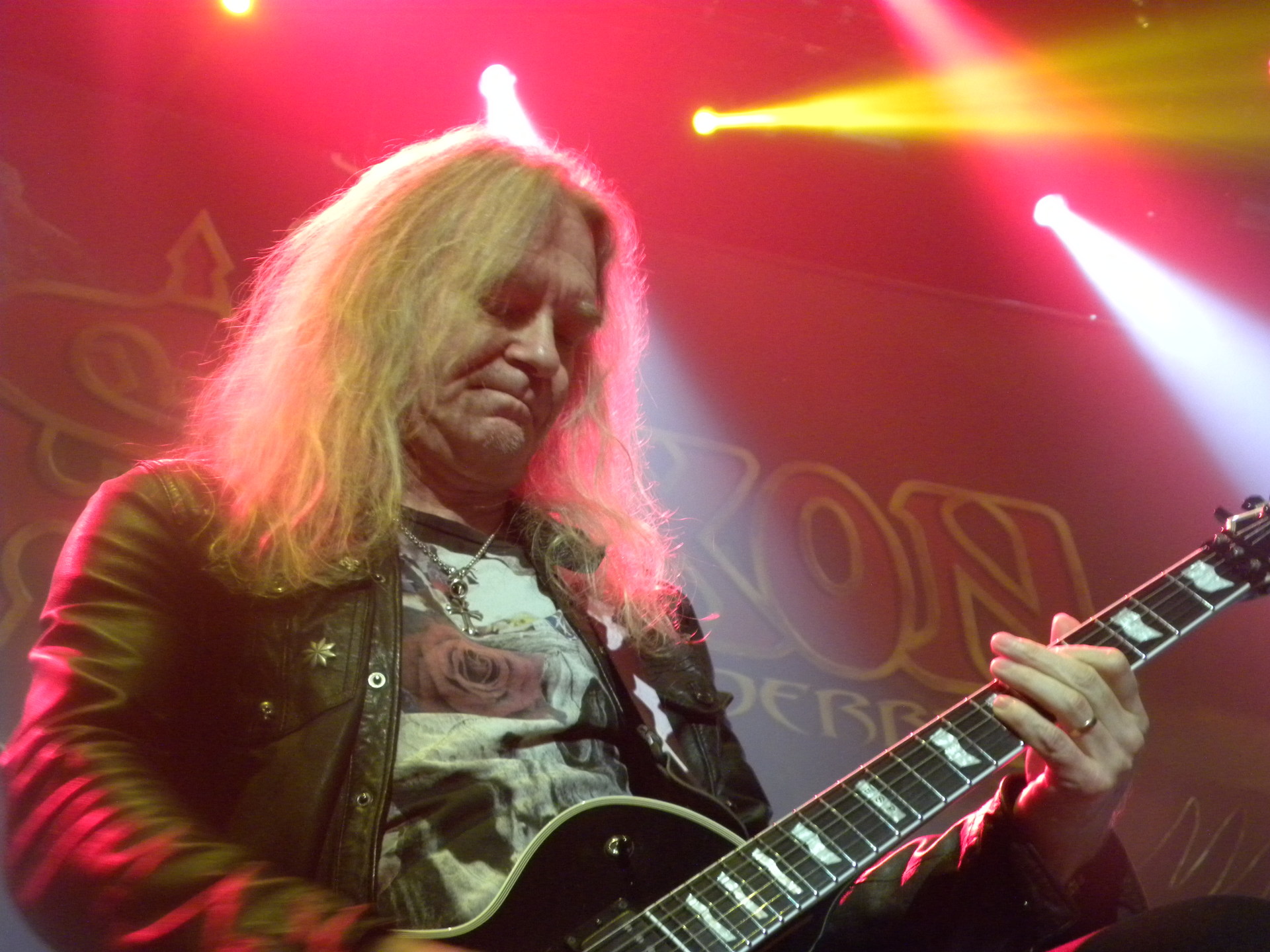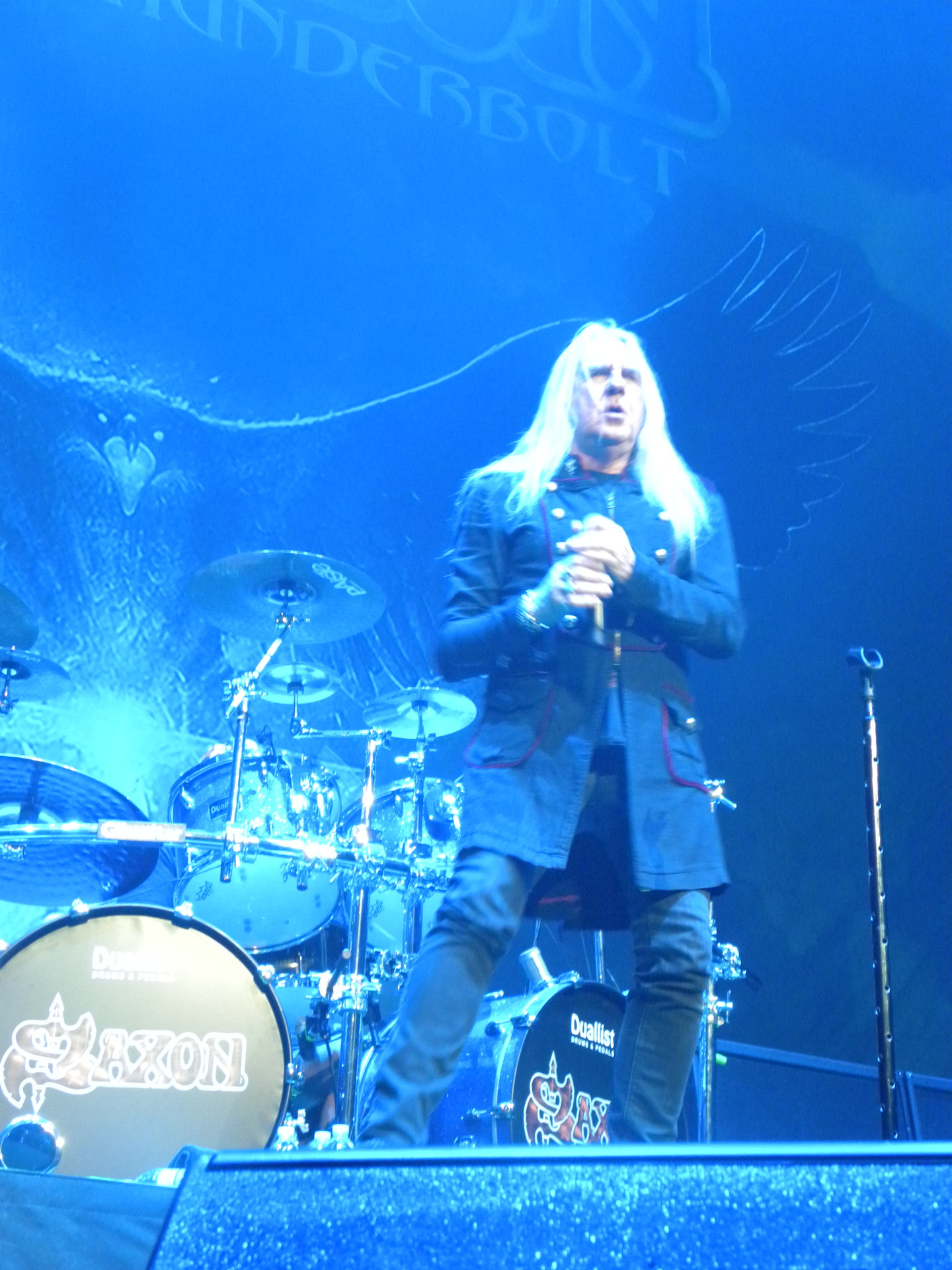 Black Star Riders