Why Uli Jon Roth isn't mentioned in the same league as Jimi Hendrix, Eric Clapton and all the other guitar greats is beyond me. Best known as a Scorpion in the early 70s, Uli has been at this guitar thing for 50 years. His critically acclaimed Electric Sun records are a tour de force of guitar mastery, showing off his neo-classical runs and incredible riff writing.
The Full Interview
Beginning on March 20th, Roth will be on the road in North America , wowing crowds on his 50th Anniversary on Stage with a triple shot of timeless classics as he celebrates Electric Sun, Scorpions and Sky Of Avalon. It's insane to think that Uli, who is only 63, will be celebrating the 50 th anniversary of his first stage appearance, a show he remembers very well.
"It took place in 1968 when I was 13, " he said, during a phone call with Let's Rock from his home in Wales. "It was in a community center where we played. It was a dancing thing, you know. There were quite a few people there and we played for about one and a half hours with my first band. Rhythm and Blues but already including some Cream numbers and I remember it very well."
Considering that Uli had only been playing guitar for about a year at this point, playing a one and a half hour set, is incredibly impressive. And to commemorate that performance, he has a special treat for fans attending the North American tour.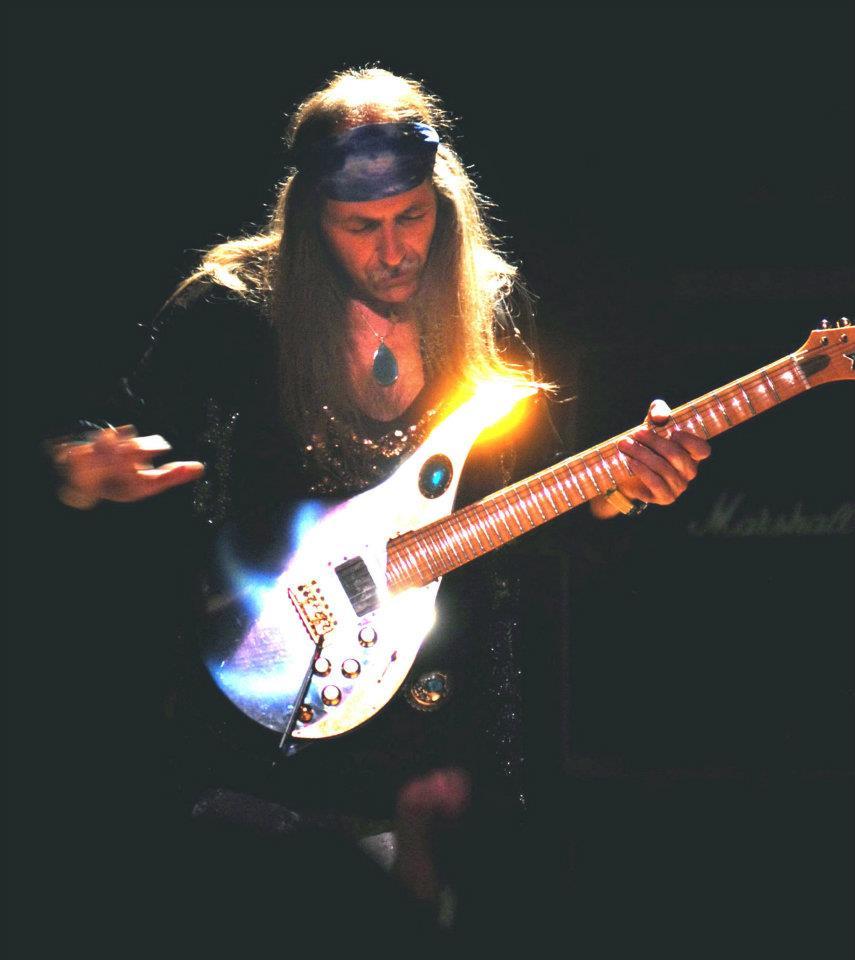 "On our gigs, I'm going to bring the very first guitar that I learned on and that I played on that show. I still have that guitar and I haven't played it for like 50 years, except for this tour. And we're going to play one of the songs that we played that evening. It's a Framus guitar, a German guitar maker.  (It's) like a cross between a Les Paul and (Fender) Strat soundwise and it's actually quite a good guitar. It was always just standing around.  I've never touched it for 50 years and then when the tour came, I had the idea to do that .  It's nice having that guitar after all these years."
After that first gig, Roth formed a band called Dawn Road and in 1973 teamed up with Rudolf Schenker to form the Scorpions.
"I played guitar for pretty much 5 years at that time," he recalls. "Rudolf and I were the ones to first to team up because there was no Scorpions anymore. The Scorpions had split up. There was only Rudolf. But I had a band, Dawn Road, it was just a four piece. Rudolf effectively came to join Dawn Road but we called it Scorpions because they already had a record deal."
To remember his time in Scorpions, Roth will play several songs from the legendary Tokyo Tapes album, a Scorpions live masterpiece.
"We're doing quite a few of those very early Scorpions songs. That's part of the program," he said. "We're playing a long show. It's a three hour show, with an intermission, so it's almost like you're going to the movies. And we have movies in the background. We have a screen to compliment our story. But those three hours tend to go by quickly. We haven't had any complaints so far, because we're playing a lot of different stuff."
That different stuff includes the incredible Electric Sun era of his career.
"Yeah, we're doing Electric Sun, Sky of Avalon and Transcendental Sky Guitar. Basically, a best of my musical journey."
When I mentioned how fresh the Electric Sun album sounded after a listen before the interview, he was quite surprised.
"Really, that's a nice compliment," he said. "Wow, that's good to know. I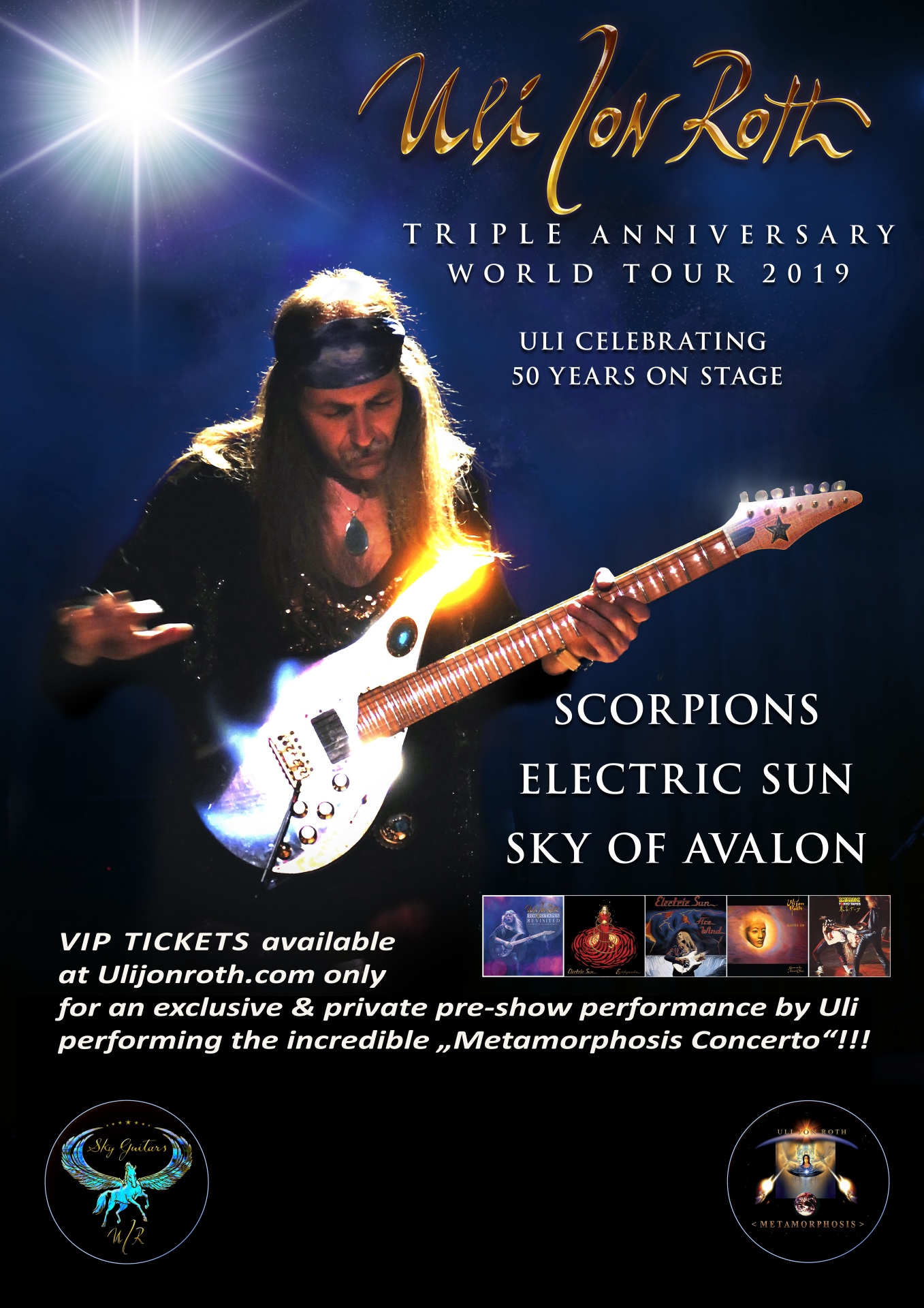 always try to go for a timeless approach with something, so even back then, they didn't quite fit the time and in fact maybe now they fit better. I don't know. (laughs) It feels really good when we play them live."
Armin Kamal of Ottawa's Infrared wanted to know if it ever hits Roth that he's left such an impression on many of rock's leading guitar players, including Joe Satriani, Kirk Hammett, Wolf Hoffman and many, many others including Kamal himself.
"That's an interesting name…Infrared," he answers. "Does it hit me? Well, I'm aware of it because people have told me. You know, it's best if you don't let these things go to your head. I think it's just a natural progression because when I was a kid, I looked up to Jim Hendrix and Eric Clapton and the people who were before me, who played better than me. I learned my craft by checking out what they did and then the generation after me did the same with my generation. They looked at what was there on the table and what took their fancy and they learned from them. So I guess, I'm like a part of a relay system.
"Don't forget, I've been in this game for so long," he continued, "even back in the late 70s, those were the days that I first became aware that there
were bands either copying or emulating our style. I mean, I remember when we recorded Virgin Killer and then the next album, the producer said, 'hey, there's this band in Los Angeles, they're called Van Halen and they're playing Catch Your Train note for note and they're playing Speedy's Coming. The Van Halen generation was like that generation that came after me, not that they were really that much younger. It's just, I was there earlier on the main stage. And then Eddie (Van Halen) took some licks from me and then people started copying Eddie. So, these licks started to end up in circulation."
Listen to the full interview at the top of the page to hear Uli talk about his Sky Guitars, playing a 'regular guitar and much, much more. . Apologies for the sound quality for the first 1:30 or so.
This upcoming tour is not to be missed if you're an Uli Jon Roth fan or just a guitar fan in general.
Roth hits Ottawa at the Brass Monkey on April 18th.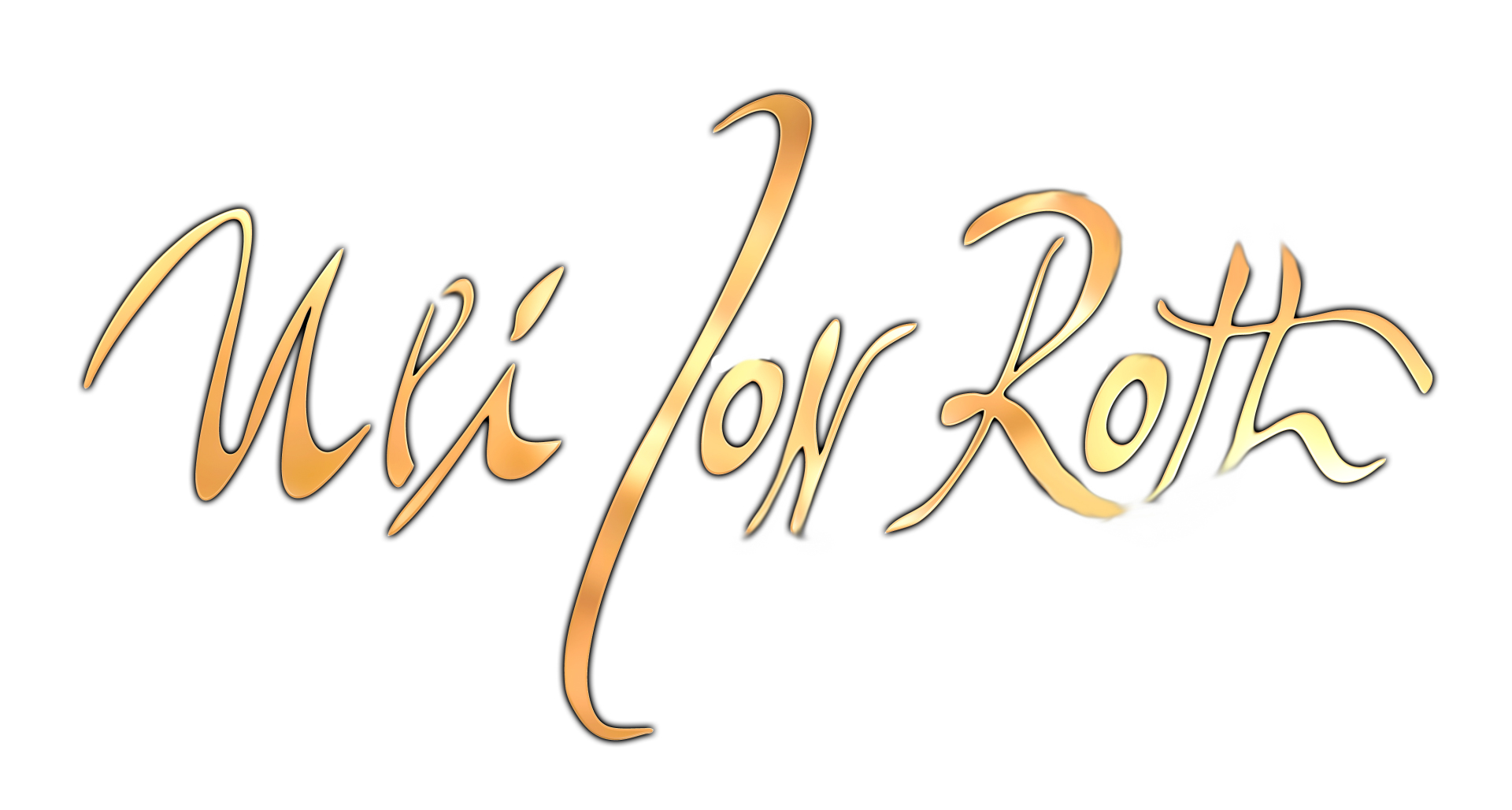 TOUR DATES
W  3/20 in Hollywood, CA at the Whisky
Th 3/21 in San Jan Capistrano, CA at Coach House
F   3/22 in Ramona, CA Ramona at Mainstage
S   3/23 in Las Vegas, NV at 172 @ The Rio
Su 3/24 in Ventura, CA at the Ventura Theater
T   3/26 in Redding, CA at The Dip   
W 3/27 in Santa Cruz, CA at Moe's Alley
Th 3/28 in Oakland, CA at The Parish
F   3/29 in Sacramento, CA at Holy Diver
S   3/30 in Portland, OR at Bossanova 
Su 3/31 in Seattle, WA at Club El Corazon
M 4/1 in Vancouver, BC at Venue 
W 4/3 in Calgary, AB at Country Line Saloon
Th 4/4 in Edmonton, AB at Starlite Room
F   4/5 in Regina, SK at The Exchange
S   4/6 in Winnipeg, MB at The Park Theatre
Su 4/7 in Fridley, MN at Route 47 Pub
W 4/10 in Milwaukee, WI at Shank Hall 
Th 4/11 in Edwardsville, IL at Wildey Theatre
F    4/12 in Joliet, IL at The Forge 
S    4/13 in St. Charles, IL at Arcada Theater
Su  4/14 in Detroit, MI at Token Lounge
M  4/15 in Toronto, ON at Rockpile
T   4/16 in Montreal, QU at Piranha
W 4/17 in Quebec, QU at L' Anti
Th 4/18 in Ottawa, ON at Brass Monkey
F   4/19 in Pawling, NY at Daryl's House
S   4/20 in Derry, NH at Tupelo Music Hall
Su 4/21 in Hartford, CT at Infinity Music Hall
T   4/23 in New York, NY at the Gramercy Theater
W 4/24 in Asbury Park, NJ at Wonderbar
Th 4/25 in Sellersville, PA at the Sellersville Theater
F   4/26 in Syracuse, NY at Sharkey's
S   4/27 in Cleveland, OH at Agora Ballroom
M 4/29 in Pittsburgh, PA at Jergels
W  5/1 in Plymouth, MA at Spire Center for the Performing Arts
F   5/3 in Newton, NJ at the Newton Theatre
S   5/4 in Louisville, KY at the Diamond Pub Concert Hall
Su 5/5 in Nashville, TN at The High Watt
Mon 5/6 in Atlanta, GA at City Winery
Th 5/9 in Dallas, TX at Trees
F  5/10 in San Antonio, TX at Rockbox

LINKS
Official Site: https://www.ulijonroth.com
Sky Guitars: http://www.sky-guitars.com
Facebook: https://www.facebook.com/Uli-Jon-Roth-26843841074/
Twitter: https://twitter.com/UliJonRoth1