Review by Paul Eastwood
Photos by Ken Vantour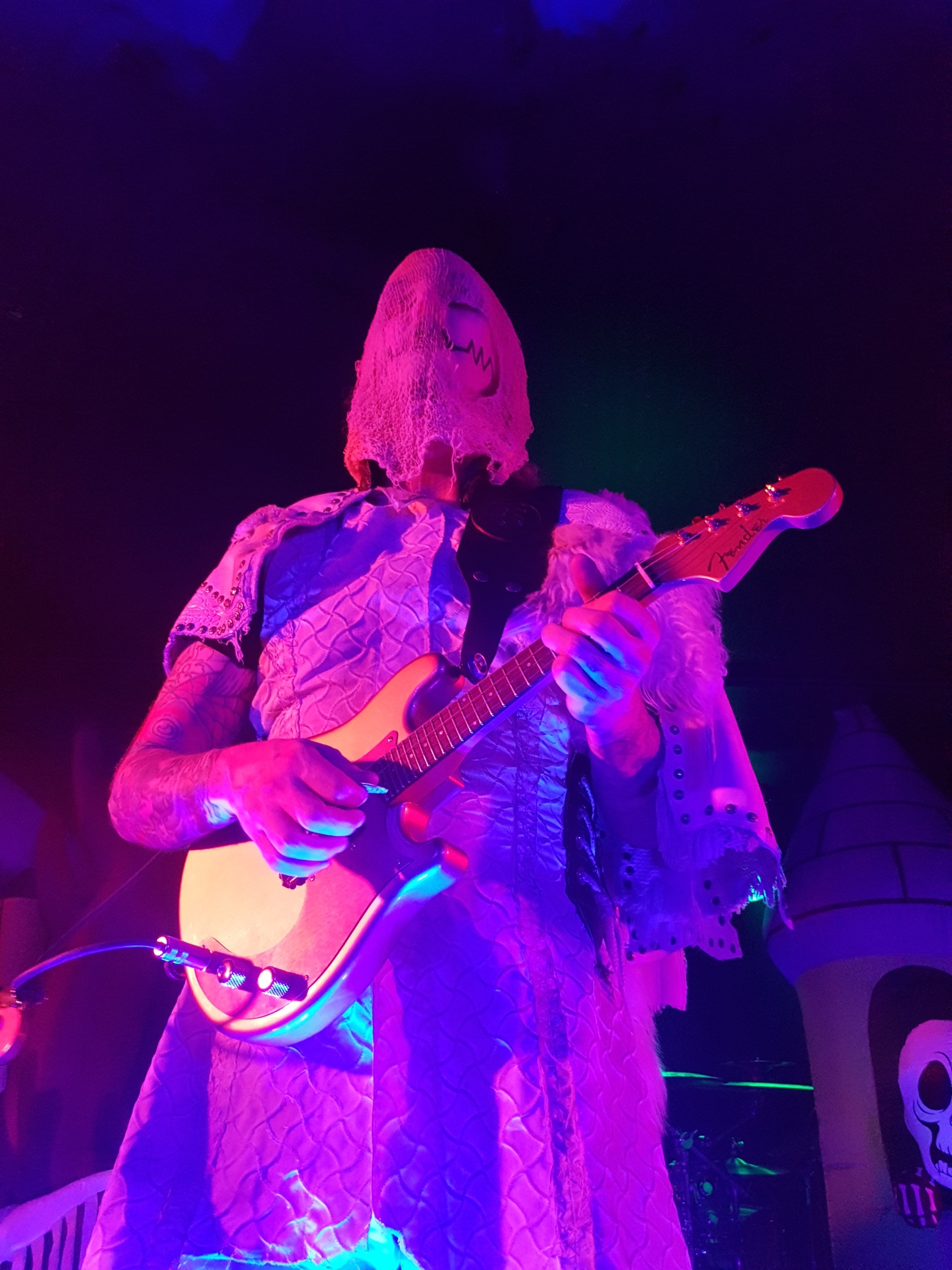 The Brass Monkey in Ottawa hosted an absolutely face-melting show on March 22nd, 2019. Due to scheduling and freezing rain, we missed the first act of the evening, arriving midway through their last number. Too bad, they were energetic and professional. However, we witnessed a new (to us) artist by the name of Jared James Nichols. Hard rock heavily steeped in the blues, this guy is a monster musician! Leaning heavily on his 2017 release Black Magic, he had the crowd from the opening chord. A highlight for me was a cover of Mountain's Mississippi Queen. He captured the power of both the guitar and vocals, and credited Leslie West as an influence. I have heard Mountain perform this piece, and Jared matched, if not bettered, them. We had a chance to chat with Jared afterwards, and what a great guy! It's great to see someone with the ability to tear up the stage be so down-to-earth. Look for an interview on Let's Rock in the near future.
The main attraction on this night was John 5. Known for his work with Marilyn Manson and Rob Zombie among others, he hit the stage as John 5 and the Creatures, a power trio capable of dishing out a perfect blend of musicianship and mayhem. And, boy, did they dish it out! Opening with Season of the Witch, the title track from the 2017 album of the same name, they were relentless. The setlist featured a number of songs from the 2014 album Careful With That Axe, and a very well received cover of Michael Jackson's Beat It. The music touched on every style from Techno to Metal to Country and Funk. All awesome! From the serene Behind The Nut Love to the frenetic Zoinks, the night was a nonstop clinic of musical excellence. This guy can play! From clean country picking to kill switch chainsaw metal, John has complete mastery of his instrument. Check that, instruments! He also played the electric mandolin, ukulele and banjo. All to perfection. All the bases were covered.
And speaking of basses, Ian Ross is one of the best I have heard. Equally virtuosic, he complemented John 5 perfectly and stepped out a number of times to take the spotlight, for example during the switch to banjo. (That's something I never thought I'd write). Rodger Carter, also formidable, rounded out the trio on drums. What a monster rhythm section, tight as Hell, they seemed to enjoy the night as much as the audience. And speaking of monsters, the stage was suitably attired with funhouse props and two faux Marshall stacks playing selections from vintage monster films, an obsession of John's. The visual impact of a John 5 show is hard to describe. So I won't. I'll let the photos speak for themselves.
Blazing effortlessly through a few technical difficulties including volume issues and electric shocks, this was a show for the ages. Stage banter was kept to a minimum, and I realized later that despite this he was one of the most expressive artists I have ever seen. John 5 is a known Telecaster afficianado with an extensive collection of vintage instruments as well as his own Artist Signature Telecasters under the Squier and Fender Custom Shop labels. He played an array of these guitars including one laden with LEDs and a clear hollowed out model resembling a lava lamp. Ken was a lucky bastard (to quote another concert-goer) and acquired two picks, each emblazoned with a different Brady Bunch character. These were overshadowed by John 5 using a creepy doll as a pick. I think Ken tried to get that too.
The band finished off the night with an incredible jam, featuring snippets of songs that have inspired John, followed by the shower closer, I AM JOHN 5. John 5 & The Creatures absolutely owned the audience at The Brass Monkey. Perhaps the best combination of presence, music and playing I have ever witnessed.
PHOTOS