It's hard to believe that Canada's Lawrence Gowan (but I'll call him Larry, shoutout to Gowan's fifth solo album …But You Can Call Me Larry) has been a member of Styx for 20 years.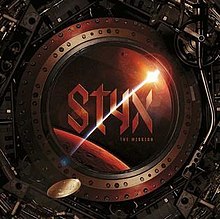 The band has seen a resurgence in popularity over the past few years and with the release of their most recent album, The Mission, the popularity continues to grow. What's also hard to believe is that the latest offering from Styx is almost a year old (It was released on June 16, 2017)
"We're thrilled with this record," Larry commented during a phone call prior to a show in Oklahoma City. " It's remained on the Billboard Classic Rock chart for almost the entire year straight. It fell off about six months ago and then it came right back on again and remains there. And now it's climbing again, cuz as soon as you start doing these shows…it's amazing how it just brings interest back. We're actually doing four pieces from it on this tour. It's fantastic to look out and see pockets of the audience know the album so well and how they suddenly jump up and start screaming the words to Radio Silence and The Outpost. Really gratifying, especially for Tommy and JY and Chuck. They've been doing this, closing in on 50 years. To have a new piece of music that is really connecting with people is really gratifying."
This connection with the fan doesn't surprise Gowan at all.
"After playing, probably over 2000 shows now with Styx and I'm in my 20th year, I've seen too many legions of people around the world that just love the band, and I've also seen in the last 12 or 13 years that the audience skews younger and younger, where on any given night, as much as half the audience could be under thirty years of age, I know how much they love the classic rock sound and how they've been drawn to it for a myriad of reasons. And this record lives up to that. It sounds like it because it was made that way. It was made as if it was 1979. We recorded on tape. We wrote the songs in a way where we felt they would stand alongside the Styx classics. We stayed within the margins, so to speak, of what a classic rock album is and particularly a Styx album.
"We all kind of had a feeling that there would be Styx fans out there who would really embrace this record."
And just how do the fans feel The Mission fits in with other Styx records?
"The fun has been the debate online, " he continues, "You'll see them (the fans) debating where in the top five Styx albums of all time, is The Mission? It's great to see the numbers of people that say, 'Oh no, it's the second best. Grand Illusion first and then it's The Mission and then it's Pieces of Eight." and then"Pieces of Eight's first, then Grand Illusion, then The Mission, then Cornerstone…' Every once in a while you get people going, 'No, The Mission is the best record they've ever made and then the other 4' Those are the one's we're really cheering for (laughs) The beauty of it is the fact that the band is still connecting with people and that there's still this ongoing debate and discussion about what the band's doing right, what we're doing wrong, etc. and what's really getting people excited. And that's really part of the lifeblood of a band and how it's lasted this long."
Asked about what they're doing wrong, when so much is going right, Gowan explains, that changes in setlists and personel are subjects of debate.
"Whenever, for example, there's a change in the setlist or we're playing something that we haven't played or neglecting to play something that people feel we should play, or of course any member change at all. I happen to be at the center of probably the most monumental change they made when they parted ways with (ex-keyboardist/vocalist) Dennis DeYoung and I came into the band. But there are also people who will debate (original drummer) John Panozzo and (current drummer) Todd Sucherman. They'll debate, believe it or not (Original guitarist) John Curulewski, from the 70s, first five albums and Tommy Shaw. It's amazing how far back it goes, you know? But that's part of the love of the band.
"When I saw the Rolling Stones about three years ago, I'm thinking Ron Wood…He's the third guitarist in that band. There are people who will say, 'They were nothing after Brian Jones left.' Just think how far back that goes and how precious we are about the lineups we love and what songs are they're best and what albums are they're best. I think, the longer people debate those sorts of things, the longer the band is gonna live."
This of course, segues perfectly into the latest topic of conversation regarding Styx…the inclusion of Mr. Roboto into the setlist for the recent tour.
"He (Mr. Roboto) has always been a controversial figure,' he points out. "For Styx, it was such a unique and quirky song and such a left turn for a band that was always part of the prog movement, even though they had giant pop songs. It was the prog side that I was always attracted to and when they did Mr. Robot, it was right around the time that Gary Neuman was doing Cars and the Talking Heads had a similar kind of melodic, angular sounding pieces, and I think that was an attempt to come up with something that fell into that category…and it did. But it did divide, in a lot of ways, the loyalty amongst the following of the band.
"Funny enough, in the late 90s when Mr. Roboto resurfaced and was a Volkswagon commercial, that happened right simultaneous almost with Adam Sandler putting out the movie Big Daddy and that's kind of where I came into the scene. JY and Tommy called me and said, 'Look, the band is on the rise again as far as this cultural reference etc. and we want to go out and play a lot. More than we ever have. And we've come to the crossroads where we're not going to be touring with Dennis DeYoung in the band we'd like to know if you
d like to do it. That's really where I come into the picture. Really, anything was fine for me to play. I was fine to play Mr. Roboto right off the bat."
Gowan admits that there is only one song that the band won't play.
"The only song that we ever discussed leaving off the setlist was Babe. It was a song that Dennis DeYoung made very evident in his long intro to the song, it was a song for his wife. I thought, I'm coming into a band, I don't want to immediately start saying, 'Here's a song that Dennis DeYoung wrote for his wife.' (laughs) That's gonna be an uncomfortable piece to do so at that first meeting Tommy Shaw said 'Let's not do that, let's do a Criminal Mind instead.' and I was like 'Oh, I'm gonna enjoy this band.'"
Larry and Styx are currently out on the road with the incredible Joan Jett and the Blackhearts and the amazing Tesla. (Yes, I'm a big fan of all three). This is a strange mix of music considering you will see one of the greatest pop-prog bands of all time, the queen of punk and, for lack of a better term, one of the best 'hair -metal bands of the 80s (although I always considered Tesla as more bluesy than hair metal).
"Here's what I've noticed in the last 7 or 8 years," Gowan states about the differences in musical style. "As the definition of what classic rock is, as its broadened, there's a much wider slough of people who are willing to embrace something that may have been outside of something that they loved at the time. If I'm to speak personally about that, I was such a progressive rock fan, such a die-hard progressive rock fan, that I had room for the top five prog bands and maybe two other bands. Back when I was teenager and starting early on in music, if it wasn't Yes, Genesis, Emerson, Lake and Palmer, Jethro Tull or, and then the alternating fifth band would be either Queen, Elton John and that was always a periphery one, you know? Like the Guess Who or Chicago. If it wasn't that, I really wasn't into it.
"And yet now," he continued, "I hear things that weren't really central to what I loved back then and suddenly I could hear them perfectly alongside stuff that I loved. I can listen to (Genesis') The Lamb Lies Down On Broadway and immediately go into a Fleetwood Mac Rumors song. (laughs) I couldn't have done that in the past. And it makes you think, 'Wow, what a great tour that would be. Fleetwood Mac and Genesis' There's a wider array of bands that I can actually hear together alongside each other. And when I think of wehat we've done in the last seven years…Imean Styx has toured with Yes and now we've toured with Joan Jett. It's about as wide as you can get. And in between we've had Def Leppard and REO Speedwagon and Foreigner and Boston. But I love when there's an extreme there and I think that's part of what leads to the enjoyment of the show so much."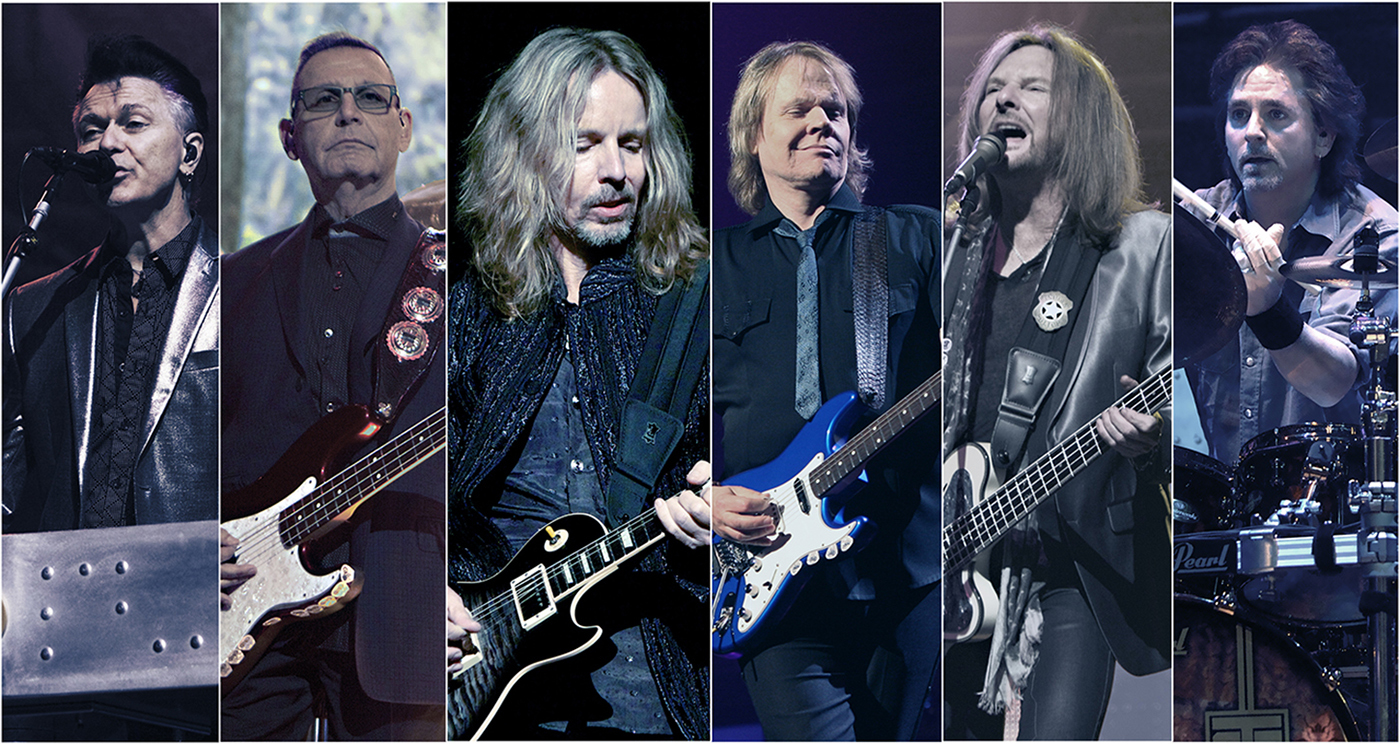 (You can hear all this and more from the interview below. Hear Lawrence Gowan speak about his future plans as a solo artist, his thoughts on each member of the band, his favorite non-Gowan Styx album and much more.)
A (relatively) new album, a monster tour with Joan Jett and Tesla, a near fifty year career and one helluva nice keyboard player. Styx IS BACK…or did they ever leave? From a personal standpoint, this was very special for me. I owned 6 or 7 Styx albums before I owned any albums from any other band. My daughter Hannah, is named from the song Sing For The Day off the Pieces of Eight album. Having lived in Korea for the past 19 years, I haven't had a chance to see them since the Return To Paradise show in Montreal. Laval, Quebec on July 3rd will be one epic night. Truly honored (honoured, in Canadian) to feature this band on Let's Rock. Cheers and thanks for reading/listening.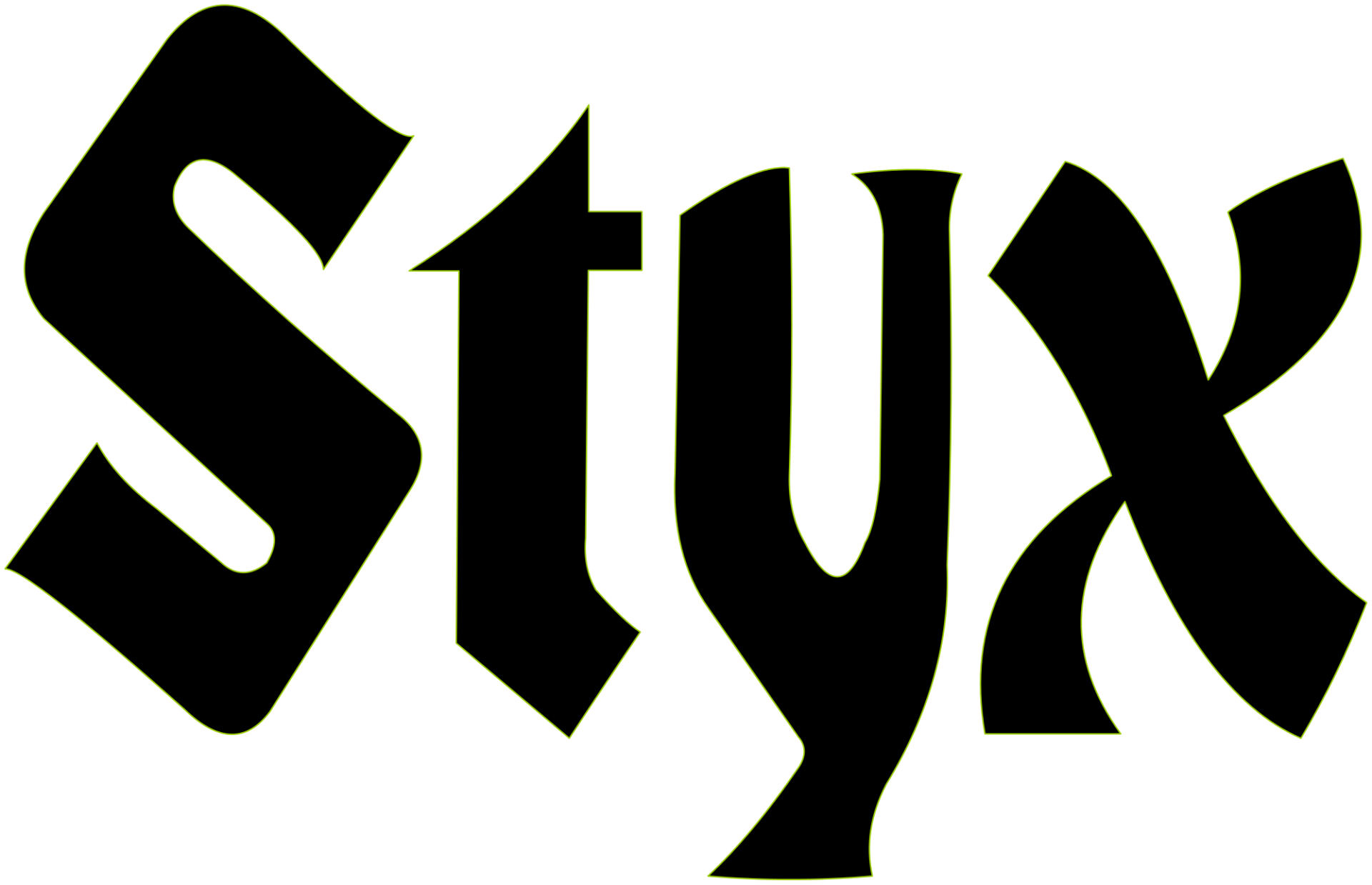 LINKS
Official Site: www.styxworld.com
Facebook: https://www.facebook.com/styxtheband
Twitter: http://www.twitter.com/STYXtheband
Instagram: https://www.instagram.com/styxtheband/
Youtube: http://www.youtube.com/styxtheband