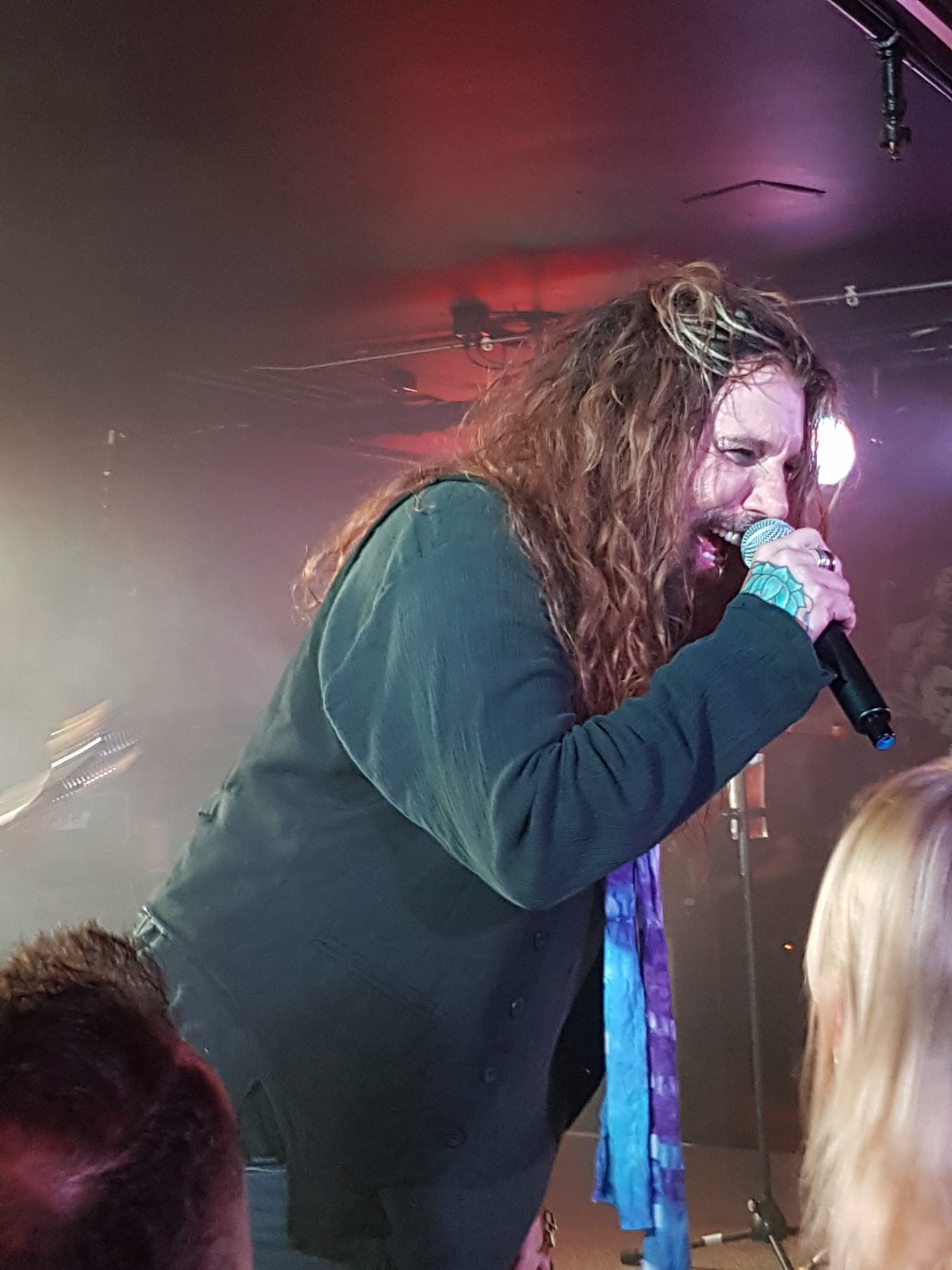 The third Canadian date on The Dead Daisies current tour brought them to the Brass Monkey in Ottawa on August 25th. To be honest, I had just recently discovered the band, and based on the resume of the members (Whitesnake, Dio, Journey, Motley Crue, Thin Lizzy, Derek Sherinian and others), I was eager to see them perform live.
Sitting in on Ken's interview with guitarist Doug Aldrich, and chatting with vocalist John Corabi and bassist Marco Mendoza before the gig, I was impressed with their easy going nature and humility.  These guys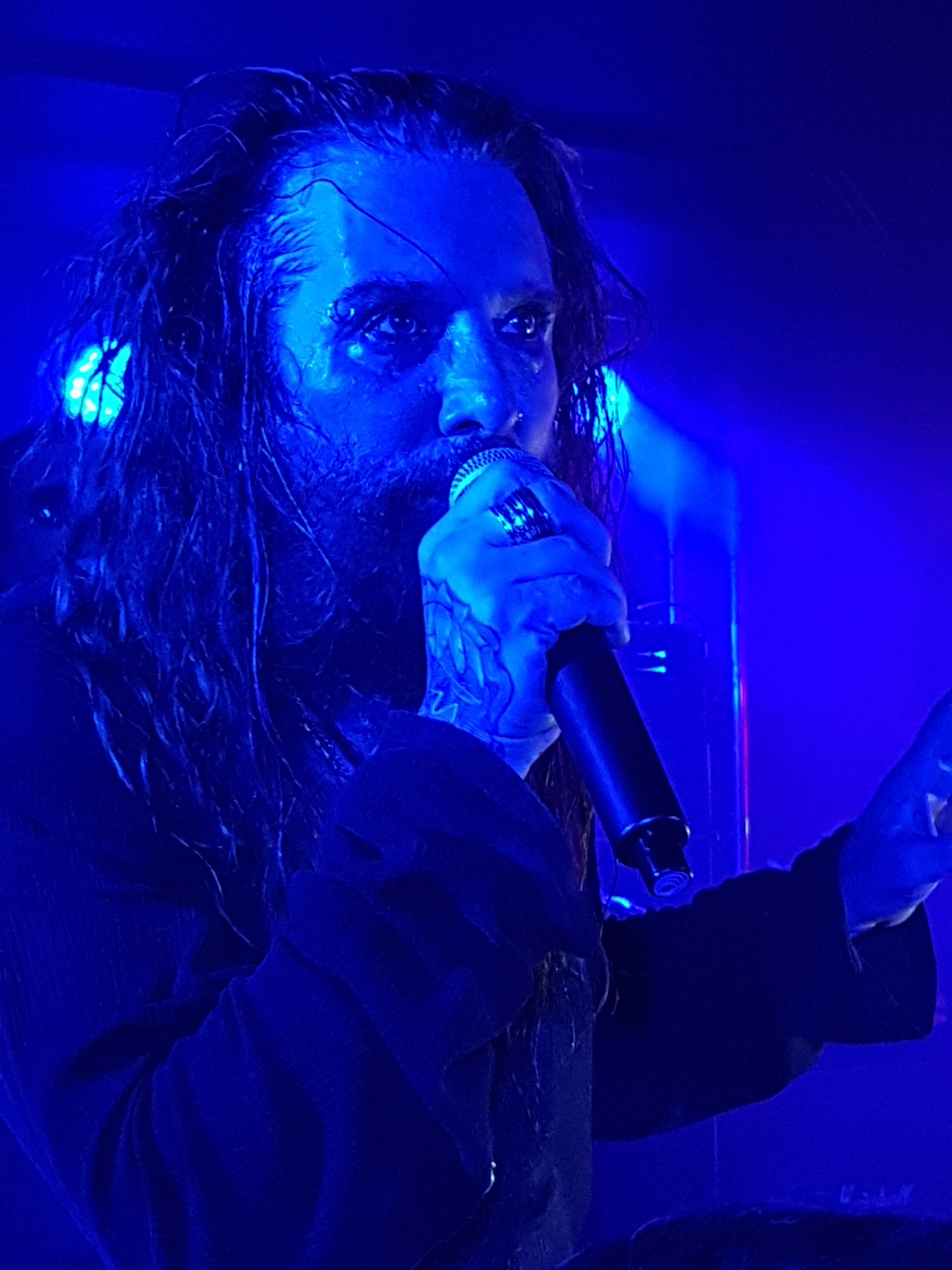 appreciate their fans, as proven by their performance of an intimate afternoon acoustic set at Long & McQuade music store earlier in the day.  They also came out of the green room frequently during the opening bands' sets to speak with and sign memorabilia for fans.
On to the show!
They opened with Resurrected, the first track from their most recent album Burn It Down. From the first note, it was obvious that they owned the stage. Energetic stage presence, rhythm section in perfect sync and screaming guitars. What more could you ask for? How about John Corabi as a frontman? What a voice!! And what a presence. He made everyone in the crowd feel like they were his buddy. Amazing talent.
With Corabi and bassist Marco Mendoza perched on the edge of the stage, almost in the midst of the screaming audience, you knew right away that this night was going to be memorable and awesome. And it was!
They also played Rise Up, Dead And Gone, What Goes Around and Leave me Alone from 2018's Burn It Down.  This was the first Dead Daisies album featuring Doug Aldrich on lead guitar.  Make no mistake…this man can play.  He tore up his Les Pauls on Saturday with searing solo after solo.  Founding member  Dave Lowy, the 'Man with the plan', provided a heavy rhythm guitar throughout the night.  Mendoza pounded out blistering bass lines while completely engaging the crowd, even venturing deep into the audience at one point.  A concise and powerful drum solo followed the introduction of the band's 'new guy', Deen Castronovo.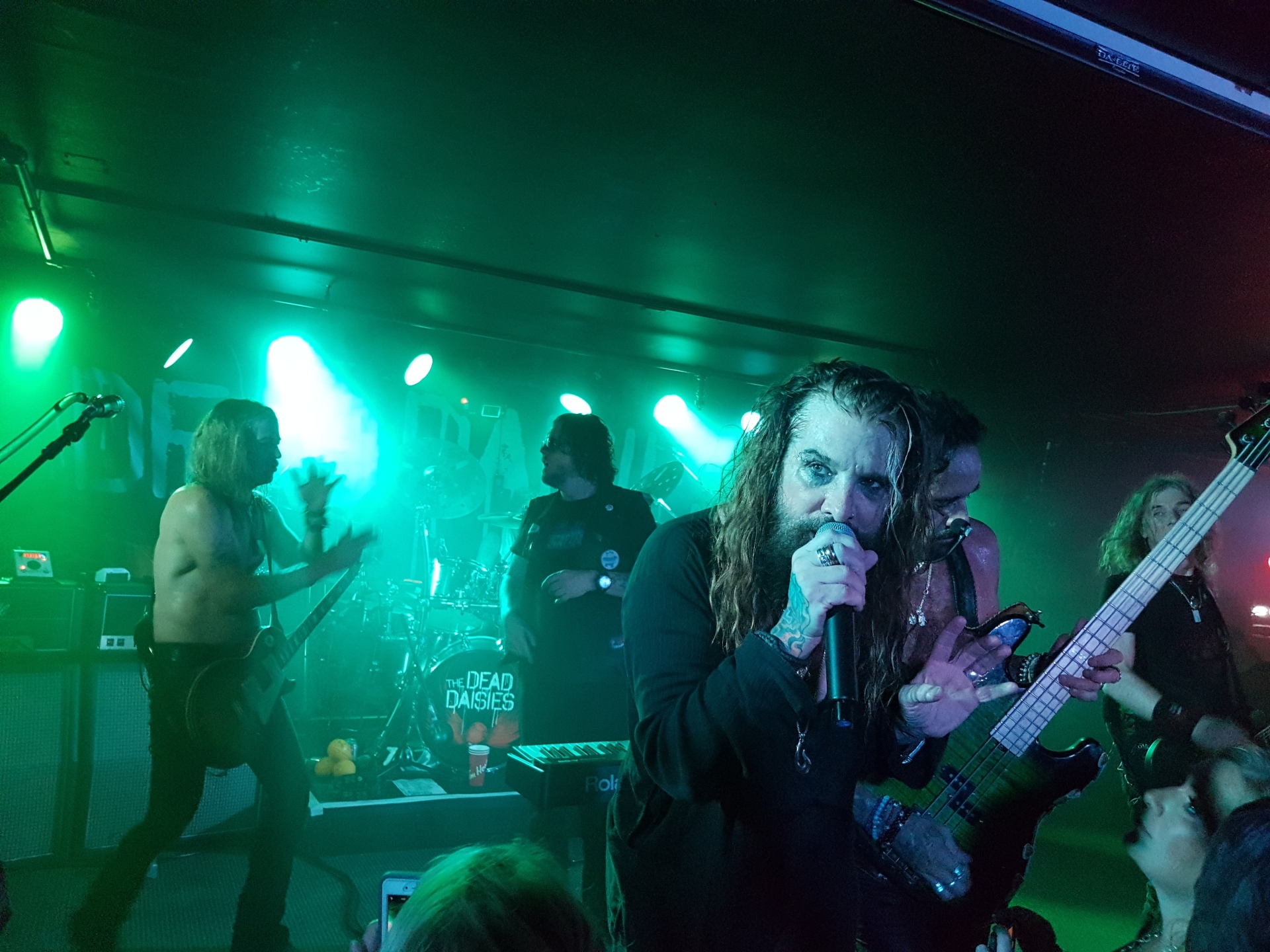 During later introductions, each member played a short section of a song with personal import.  It was very nicely done.  There is nothing better than a band of great players who form a whole greater than the parts.  The Dead Daisies do not disappoint.  The setlist was rounded out with songs from their previous albums and a number of great covers, including CCR's Fortunate Son, The Rolling Stone's Bitch and Deep Purple's Highway Star with face-melting leads by Aldrich.
The two song encore included two additional covers, Midnight Moses by the Sensational Alex Harvey Band and the evening's finale, The Beatle's Helter Skelter, which featured an added bonus as Dizzy Reed of Guns n Roses and show opener Hookers & Blow, joined them on stage for a fun rendition of a rockin' classic.
This is a band that should be playing stadiums…they are that good live.  The fact that they were playing in a smaller venue didn't deter the band from giving their all and smiling throughout the entire show.  True musicians play for the music and the fans.  The Dead Daisies certainly did that in Ottawa.
I usually like to point out a personal highlight from a show, but this night was a continuous series of high points.  The Dead Daisies are a band on my "Do Not Miss Ever' list.  I'm looking forward to the next time they are within a few hours drive of Ottawa.
Photos from Ottawa