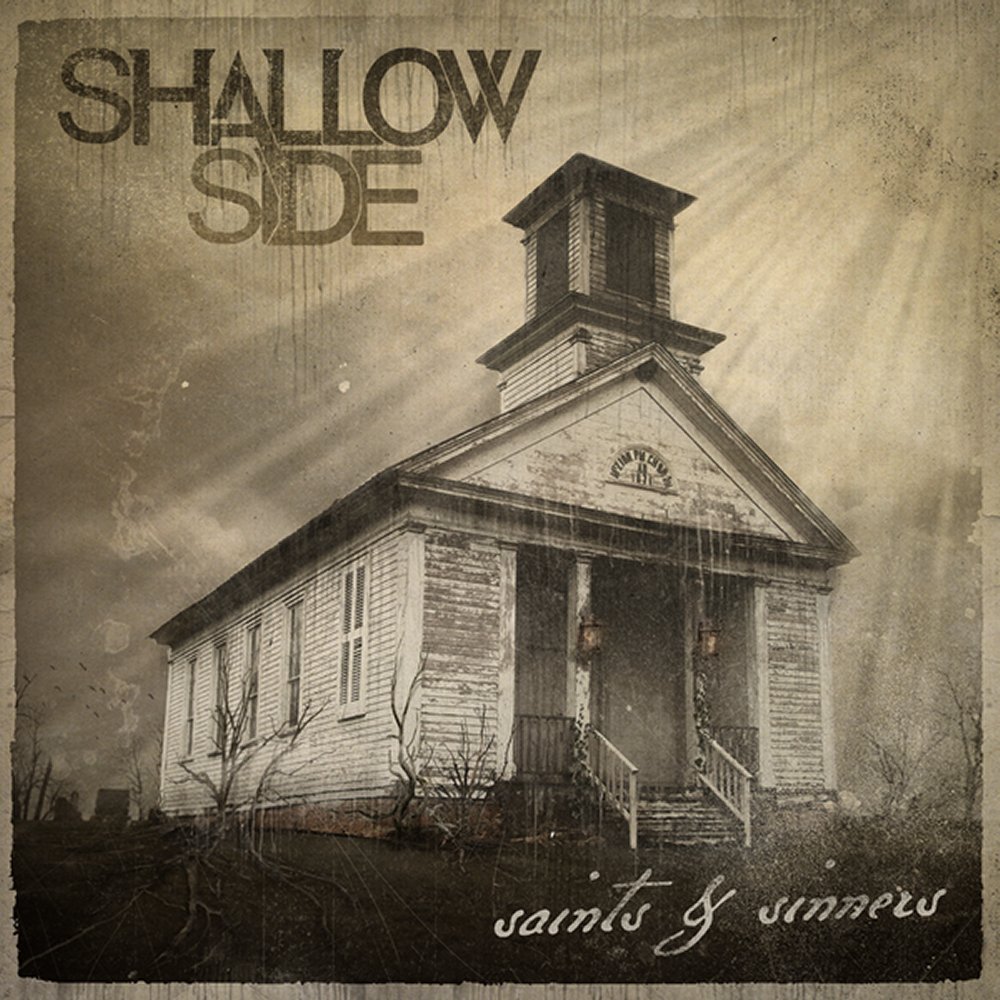 I was first introduced to Shallow Side about 3 years ago while I was living in Korea.  They had just released a cover version of Styx' Renegade, and any band that covers my favorite band is already a step up from all others.  After two EPs (2012's Home Today and 2014's Stand Up), the band is back.  They will release their first full length album, Saints & Sinners, on March 29th through Thermal Entertainment. This is going to be a good one.  LET'S DO THIS!
By the way, you can check out an old interview with Seth Trimble that I did for my old podcast, The ROK Podcast a couple of years ago. https://soundcloud.com/the-r-o-k-podcast/the-rok-podcast
(For those of you who have never checked out Let's Rock before, our album reviews are a little different.  Basically, I hang out with my dog Gizmo and write the review as we listen to the album for the first time.  Call it a first reaction rather than a review.)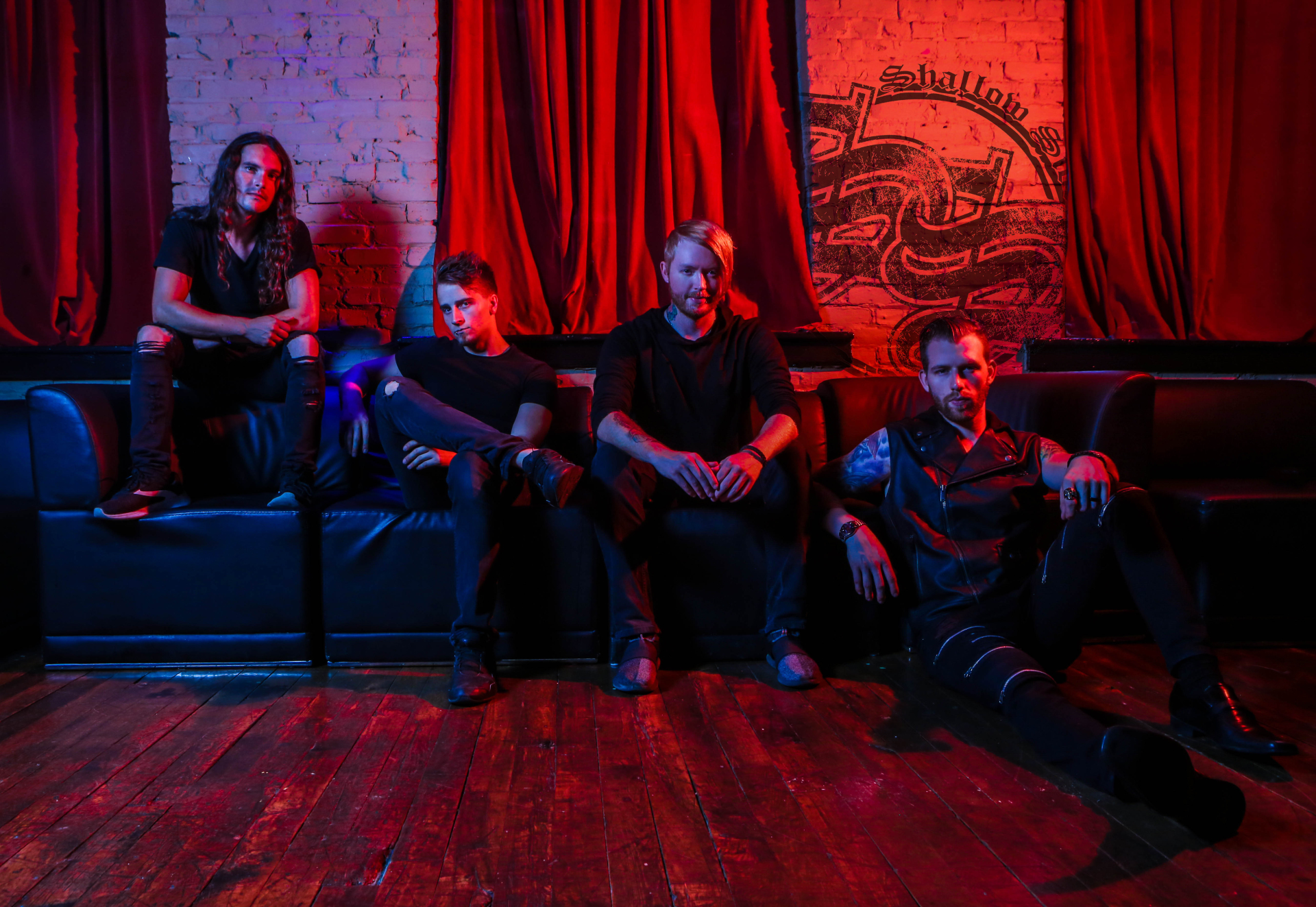 1. Revival
Damn I love new music. This one kicks off with a driving guitar line and vocals right off the bat. Why screw around? Get right to it. It's got a real southern feeling in the vocals. Sweet ass harmonies leading into the chorus. Wow, after the first chorus, it just kicks right in. Impressive dynamics going on here. Singer Eric Boatright can flat out sing. Great range. This is some heavy shit, but I can see it appealing to everyone. The melodies make it seem a little less in your face, which could attract a different group of music fans. Digging it so far.
2. Saints & Sinners
Acoustic opening. Very southern. I'm sensing a theme. Kicks in with some pretty serious power chords. Guitarist Seth Trimble is tuned down here for sure. I love me some down-tuning. This is just solid rock and roll. Nice transitions. First solo of the album…Go Seth Go. Interviewed him a few years ago. Very cool dude. This one is short and sweet. Fits well with the songs. I'm bad with lyrics, but I think it's, "Saints and Sinners , we're all the same, When judgement comes, we can't be saved.' This is not what I expected. Really solid. Great sound. Nice job by producer Michael "Elvis" Baskette (Chevelle, Altered Bridge, Slash).

3. Sound The Alarm'
'I'd like to see you naked' ha. I've heard this one before. Sound The Alarm is the first single. The pipes on this kid are incredibly impressive. This is really heavy. Even Gizmo seems to dig this one. Well, at least she hasn't run away. I have only one complaint so far, and it's a minor one. 3 songs and only one short guitar solo. I love solos. I wanna hear Seth rip a few nasty buggers. The cat named Cat has joined us and sat right in front of the speaker. Can't be that bad. Very tight tune. I'm very impressed with the chemistry the musicians have. They sync well. TIGHT!
4. Drugs & Lust
One thing that's really impressed me so far with Saints & Sinners is the way they make heavy sound accessible. Drugs & Lust is a great example. The vocal melody makes this song something that could be huge on radio (does that even exist anymore?) It's a simple riff with an amazing melody. This album amy not make Seth a guitar hero, but he will definitely be recognized for his songwriting, and I think, after chatting with him, that that's what he wants. No solo again though.
5. Temptations
Very cool vibe to kick Temptations off. It's nice that Shallow Side doesn't rely on one sound. Every tune is different. This is almost pop on steroids. Great build-up from verse to chorus. I know I sound like I'm just spewing positivity, but it's good. This
6. Hallelujah
Oooh, major riffage. Fantastic vocals…harmonies galore in the chorus of this one. Gotta throw in a little love for the rhythm section. Matt Daniels (bass) and Heath Fields (drums) are absolutely LAYING IT DOWN. Solid foundation…great playing…I'm gonna learn how to play the drums. The beauty is, it's not incredibly flashy, it just works…and that's what rhythm sections are for. I'm really diggin' this album. Have I mentioned there aren't enough guitar solos? There's a lot of great guitar layering on Hallelujah, but I want one screamin' guitar solo.
7. No More
Wah Wah. Every album needs wah wah. I really mean that. Ohh, tasty little intro 'solo'. I hope this isn't an insult, but it has a bit of a Scorpions sound to it. I'm thinking No One Like You. I could be wrong.Maybe it's just the same note that he came in on. Anyways, great intro. Great sound on the guitars. If I recall, Seth plays PRS guitars. Again, I could be (and probably am) wrong, but it's a great sound. Seth, is it PRS? What are you playing through? He probably won't read this, but it's worth a shot. No More is a great tune. Again, lots of layered guitars, great harmonies. Shit, these dudes better get up to Ottawa for a gig. They had one here last year but it was cancelled. Bus problems, I believe. Let's rebook that.
8. All Rise
Acoustic. Wow, not anymore. It's amazing. Simple riffs with so much to say. By simple, I don't mean it's not difficult. I mean there aren't a million notes. I probably couldn't play any of them. Gonna try though. I think the southern roots that come through in quite a few of the songs are really cool. I know Shallow Side is from Alabama, and you can get that sense of Southern Comfort, so to speak. This song plows. Great drumming from Heath. Shit, this a great album
9. Not Alone
Piano? That came out of nowhere. Token ballad? Every album has to have one. I'm not a big fan of ballads, but I get the point. Who's playing the piano? It's nice, just not my thing. This may be a perfect time for Seth to rip a tasty power ballad solo. Shine, Seth, shine. Nope. Maybe I'm too old school. I like solos. Doesn't have to be flashy, just…there. The last album I reviewed, by Silvertung (shameless Thermal Entertainment plug) didn't have any either. Maybe it's just the new way of doing things. Still good though
10. Carry On
Nice, tight riffing. This is a good driving, tune. Hard to tell if those are real strings, or incredibly overdubbed guitars. very cool sound. Pretty sure, they're guitars. Great closing track. Aggressive and loud. Power chord and slide…ooh, cool little piano.
Bottom Line
You know, sometimes when I do these First Reactions, I worry that I may just be saying what the band and publicist want me to say. And, if it wasn't for the ridiculous amounts of money they pay me to say nice things, the review may be completely different. (If there's anyone out there that thinks that's true, I've got some tropical real estate up here in Ottawa you may be interested in ) Where was I? Ah, I worry about being too positive. Well, here's the thing. Music, aside fr
om my family, is the number one thing in the world. And good music is just that…good music. I pride myself in knowing about a lot of different musical styles and I tend to throw myself into the style of music I'm listening to when I react.
I grew up on Van Halen and Metallica. Shallow Side is neither of those…and that's a good thing. They have created their own sound. They have busted their asses on the road attracting many new fans along the way. This is, simply put, a really good rock and roll band. And Saints & Sinners is a really good rock and roll record. There's nothing on it you won't like. The vocals are great. The guitar sounds big and crunchy. The bass is solid as a rock. The drums are loud, in your face and doing what drums should do. The melodies are singable. What more do you want? (Well, a couple guitar solos, but that's just me.)
For all the people out there that claim, the only good music is old music, or there are no good new bands out there right now. Shame on you. You obviously haven't been looking. There are tons of great new acts, and Shallow Side is right up there with best of these.
Check out Saints & Sinners.  You won't (can't?) be disappointed.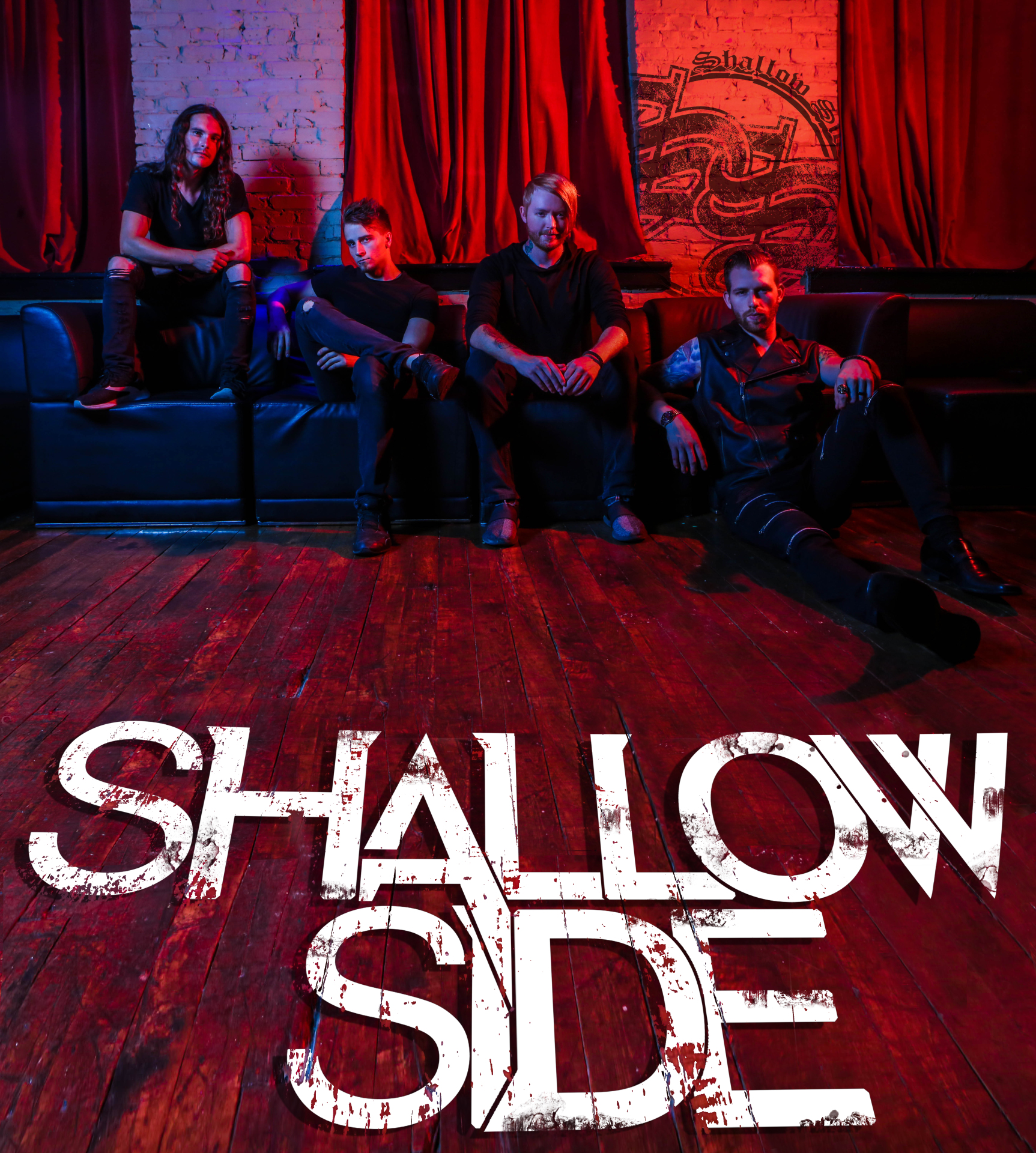 LINKS
Official Site: https://shallowside.net/
Facebook: https://www.facebook.com/ShallowSideBand/
Twitter: https://twitter.com/shallowsideband
Instagram: https://www.instagram.com/shallowsideband/
Youtube: www.youtube.com/shallowsidemusic