Let's Rock's Celebration of Canadian Rock Music
To put it mildly: CANADA ROCKS!
Since the devastating loss of Neil Peart in January, I have been on a serious Canadian music bender, eh!. While Rush, Kim Mitchell and The Tragically Hip have always been on constant rotation in my cd player, it was so nice to check out all the other bands I grew up with or who have recently made a splash on the music scene in The Great White North. I could spend hours listing the bands and artists who have rocked this great nation. Neil Young, The Guess Who, Bryan Adams, April Wine, 54-40, Alanis Morissette, The Northern Pikes, The Barenaked Ladies, Anvil, Annihilator, The Pursuit of Happiness, The Grapes Of Wrath, Sass Jordan, Sebastian Bach, Sloan and more recently Monster Truck, The Sheepdogs and Crown Lands. Good Lord, the list is endless. Sometimes I think that many of these bands are Canada's little secret. That bothers me. These bands should be required listening everywhere in the world.
Part 1 – Kevin Kane/The Grapes Of Wrath
Part 2 – Moe Berg/The Pursuit of Happiness

BIF NAKED – THE FULL INTERVIEW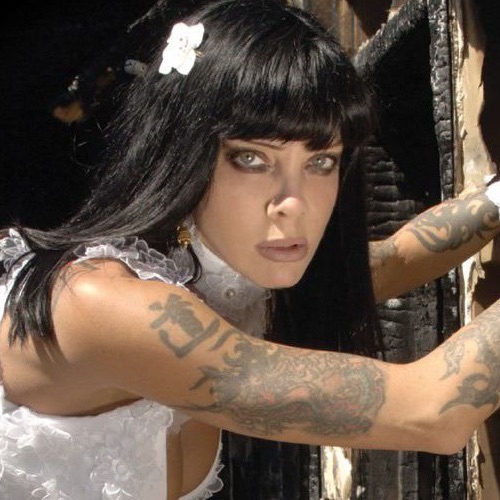 In our third instsalment of Let's Rock's Celebration of Canadian Rock Music, we feature ultra-cool singer/songwriter/activist/motivational speaker Bif Naked.
Born in New Delhi, Bif eventually made her way to Winnipeg after stops in the States and The Pas, Manitoba. She released her first album, Bif Naked independently in 1994, which was followed up by I Bificus in '98. Purge and Superbeautifulmonster followed in 2001 and 2005 respectively.
While undergoing chemotherapy for breast cancer in 2009, Naked released The Promise and is readying the release of this year's Champion which features her most recent single Jim.
Bif Naked has appeared in several movies and television shows, written 2 books (currently writing another) and was awarded an honorary doctorate from University fo the Fraser Valley in B.C.in 2013.
Discography
Bif Naked – 1994
I Bificus – 1998
Purge – 2001
Superbeautifulmonster – 2005
The Promise – 2009
Champion – 2020
LINKS
Official Site: https://igenventures.com/bif-naked/
Facebook: https://www.facebook.com/BifNaked/
Instagram: https://www.instagram.com/bifnakedofficial/
Twitter: https://twitter.com/bifnaked