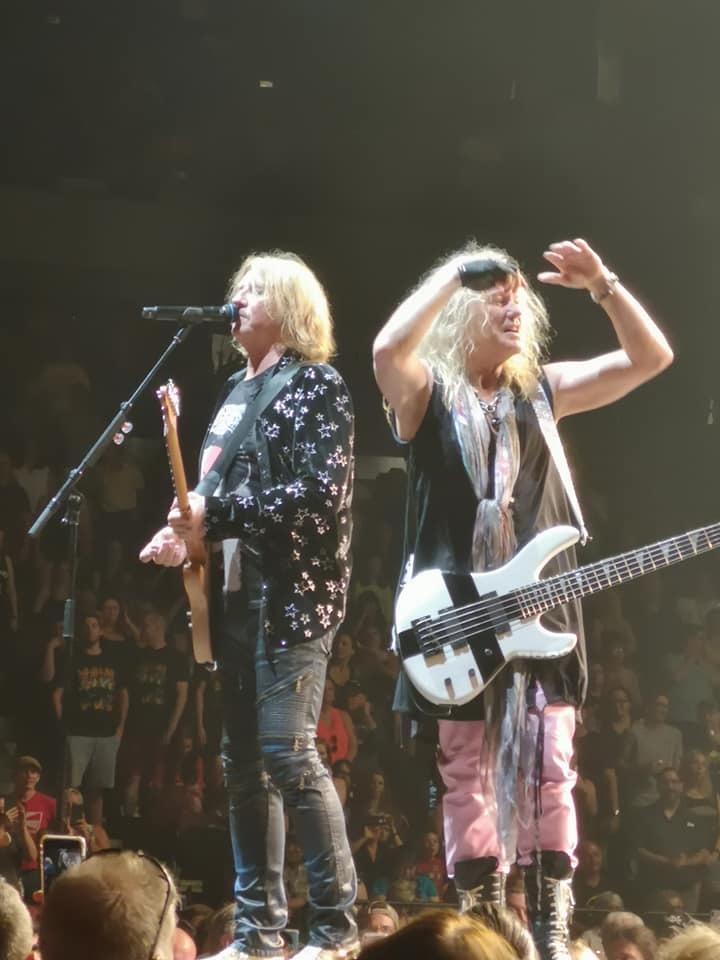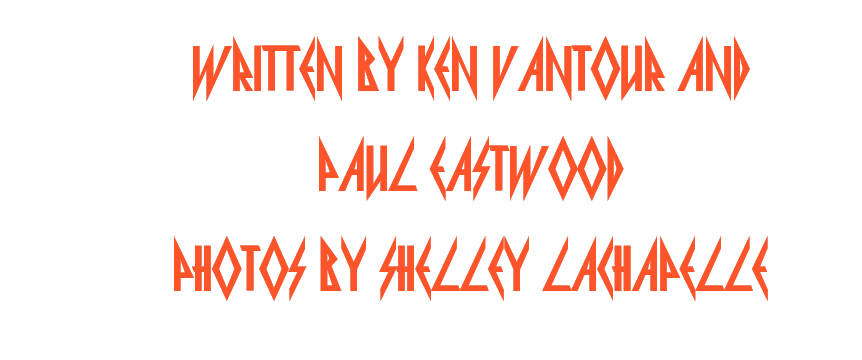 The following review is a two-parter. Part one is from a diehard Def Leppard fan, part two from a casual fan who doesn't know many songs aside from what is played on the radio. Close up photos by Shelley Lachapelle. Distant photos by Ken Vantour
PART 1: Die Hard (The Hunter?) fan review
By Ken
July 16, 1983. A night that would change my life forever. After a week long drive from Ottawa to Edmonton with my uncle Larry, brother Rick and cousins Rob and Jeff, we arrived at my grandparents house to discover that Def Leppard was playing in Edmonton that night. All the way across the country, we had only two cassettes in the VW camper: Neil Diamond's Greatest Hits (for Larry) and Def Leppard's Pyromania (for the lads). (You can read all about that in the Phil Collen Lost interview)
That concert would quickly transform me from mild-mannered kid into music-obsessed maniac. Never in my life had I seen such energy, talent and showmanship. It was truly life-altering. I have always thanked Phil, Joe, Steve, Rick and Rick for that show.
July 19, 2019. It's been a long time since I saw the Leps. August 24, 1993 (according to setlist.fm) to be exact. I wasn't sure what to expect after such a lengthy absence from Def Lep shows. AND…not only did the introduce me to live music, they also introduced me special guests Tesla back at the Ottawa Civic Centre in 1988.
Tesla is Tesla. It's quite simple really. Badass guitar playing from Frank Hannon and Dave Rude. Solid rhythm from drummer Troy Luccketta and bassist Brian Wheat and of course Jeff Keith's stage presence and vocals. On this night, the show was all Hannon's.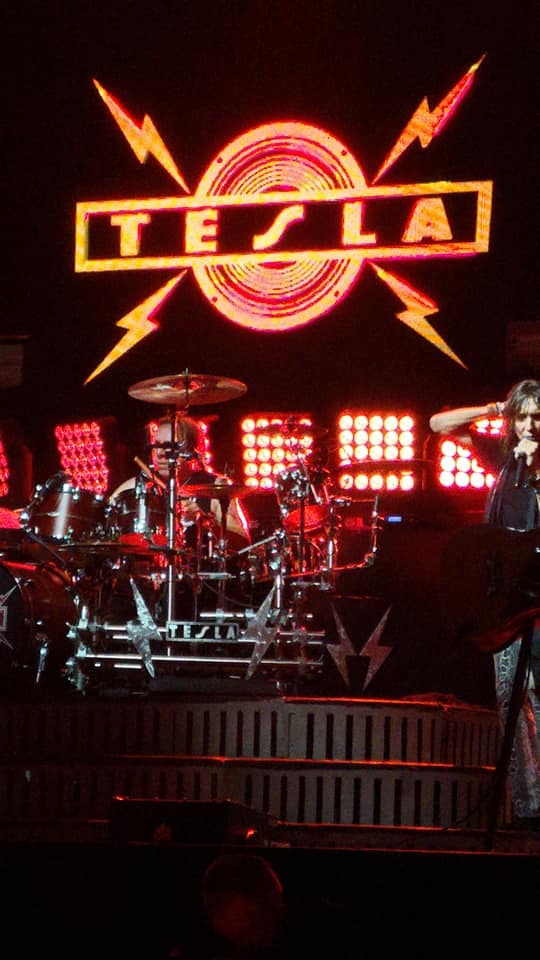 With the lights still on, Hannan and Rude took center stage for a ripping intro to Cumin atcha Live. From then on, it was classic Tesla. Modern Day Cowboy, Heaven's Trail, Gettin' Better. I saw Tesla last year when they supported Joan Jett and Styx. Maybe it was due to touring with their buddies Def Leppard, but they sounded much better this time around. Hannon is, quite simply, a guitar hero. He can play any style, he commands the stage and he leads this band in every way.
It was nice of the headliners to give this band a longer than usual opening set. 11 songs is almost unheard of for openers. They deserved it. Finishing with Love Song and Signs (with a special nod to Ottawa natives The Five Man Electrical band who wrote the song), this was as good an opening set as you could ask for at a Def Leppard show.
Cue the clock.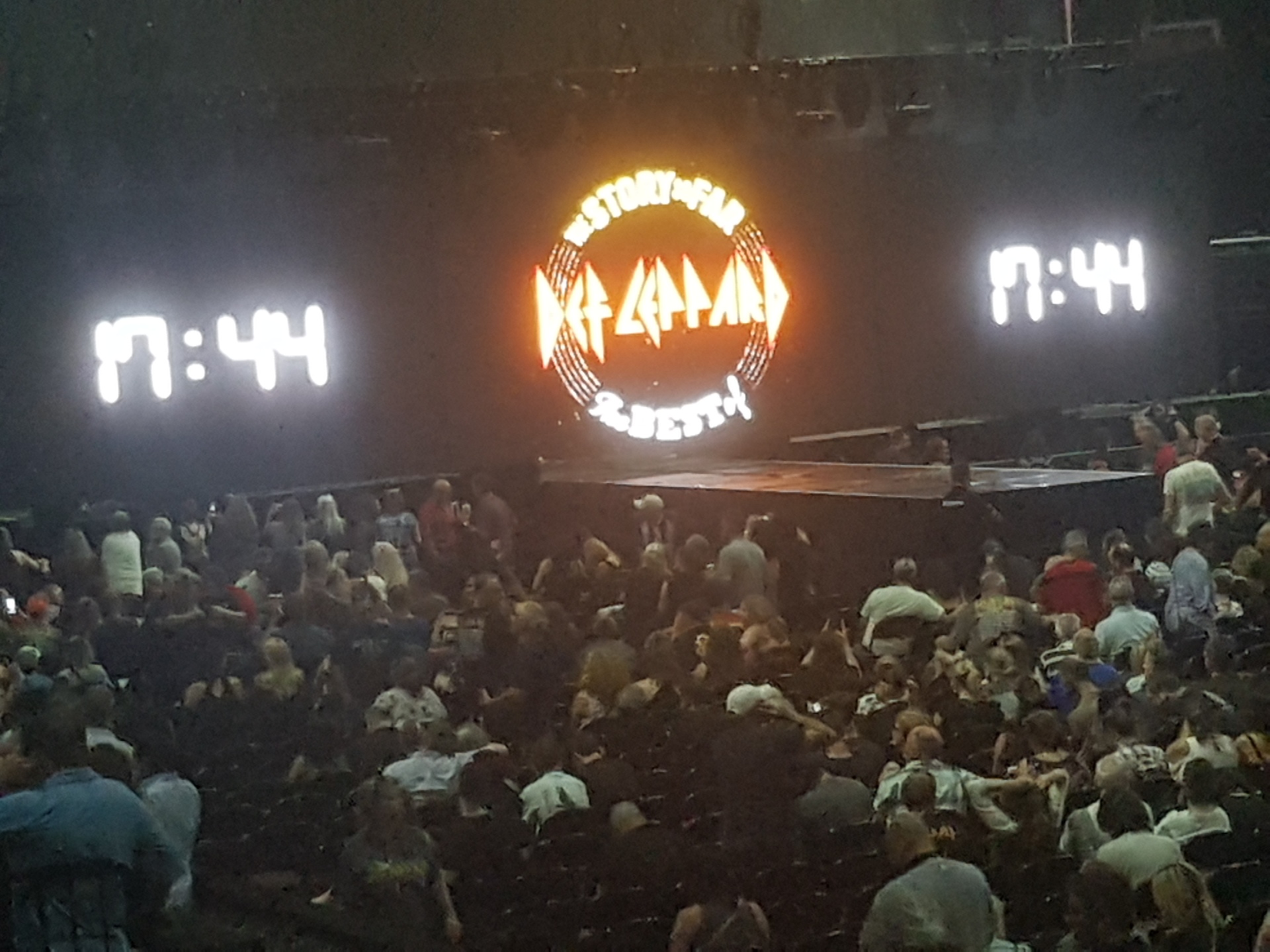 As the clock worked it's way down, you could literally feel the excitement in the audience. With 30 seconds left, everyone in the sold-out Canadian Tire Centre were on their feet. They would remain standing for the entire 2 hour show. Make no mistake, Def Leppard is one of the final remaining REAL rock star bands. Their music, presentation, and stage poses are exactly what you'd expect from a band that not only survived the 80s but has flourished ever since. The current Def Leppard Hits Canada tour is, to put it mildly, a major presentation.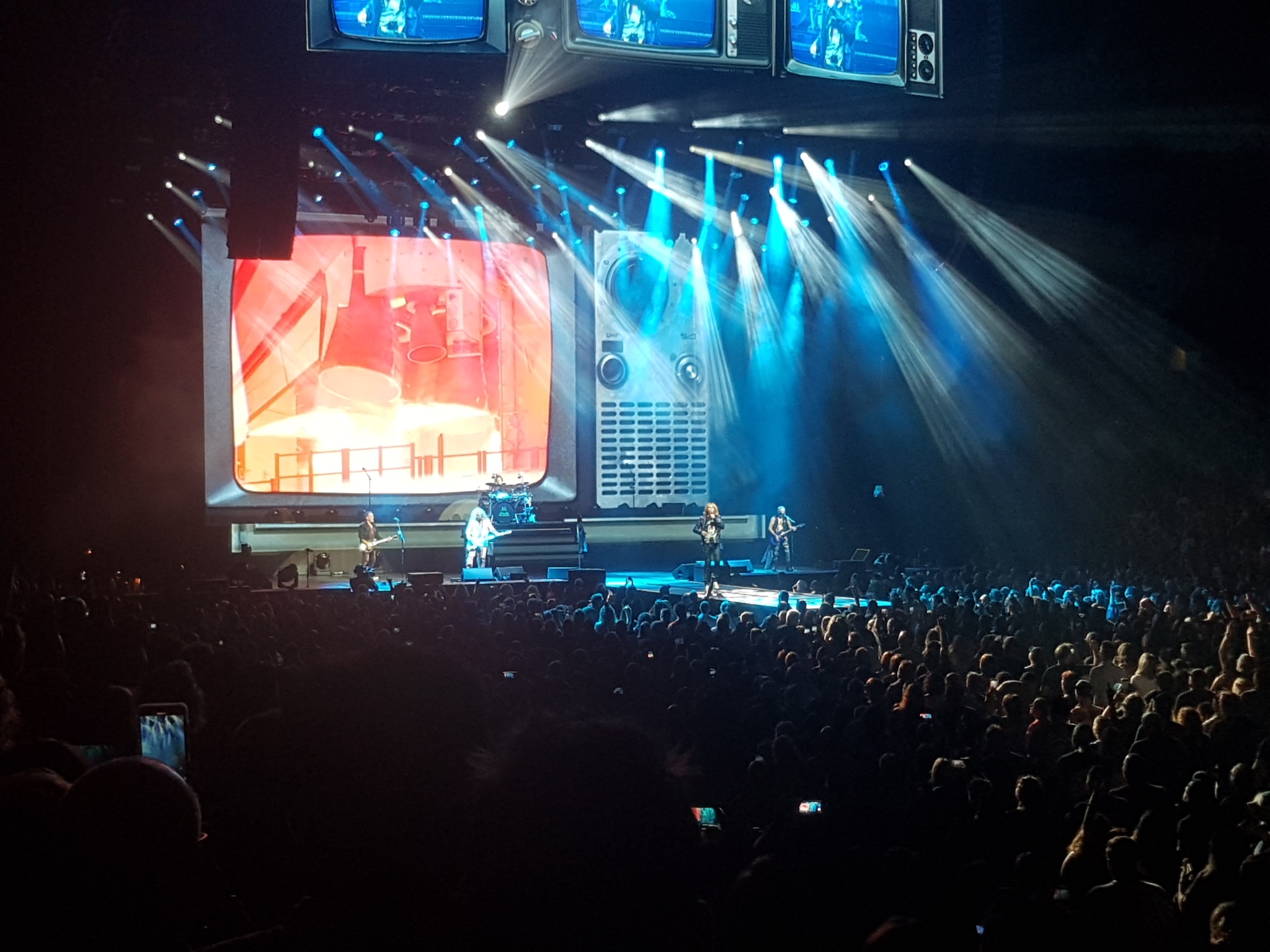 With a huge screen behind them, Def Leppard took to the stage with a crowd pleasing Rocket from their ultra-selling Hysteria album. IT WAS ON! The sound was incredible for an arena show, the visuals were stunning and the band was at the top of their game. Guitarists Phil Collen and Vivian Campbell are two of the greatest team players in hard rock history. While both have ample chops, they made this about the songs not fretboard masturbation that accompanies many show these days. Bassist Rick Savage was rock steady and had every rock move and pose mastered. Drummer Rick Allen is a beast. His drums sounded like cannon fire and every time he was shown on the screens, he had the biggest smile on his face. This is a man who truly loves what he does for a living. Lead singer Joe Elliot sounded much better than I expected. After all these years, all the recent shows through Canada, there was no sign of cracking. He's a great showman, knowing exactly what to do to get the crowd going.
The sixth member of Def Leppard on this night in Ottawa was the crowd. I'm trying to recall a concert with this kind of crowd volume. It was deafening. Following Allen's short but sweet solo spot, I had chills as the audience screamed their approval, and by the looks of Allen on the giant screen, I wasn't the only one with goosebumps.
If fans were looking for deep cuts, this was not the show. This was hit after hit after hit. The closest they got to deep cuts were Hysteria's Excitable (but is there such a thing as a deep cut on that album?) and Man Enough from their self-titled 2015 release. Animal, Armageddon It, Let's Get Rocked, Love Bites, (my personal favourite) Bringing On The Heartbreak/Switch 625 and an fantastic acoustic Two Steps Behind. Mega hits Hysteria and Pour Some Sugar On Me closed out the pre-encore set.
Everybody in the building knew what was coming in the encore. The two songs that catapulted the band from Pretty Darn Good Band to Superstar status: Rock Of Ages and Photograph. These two brought me right back to my first concert in 1983. I'll admit it…I had man tears and am damn proud of it. These two songs were a very fitting end to a perfect concert.
For those in Canada on the fence about whether or not to see this show…JUMP OFF NOW AND GET TICKETS. From start to finish, from music to visuals, from sound to crowd approval, this concert was perfect. Add Tesla to the mix and you've got yourself a more than perfect evening. Ever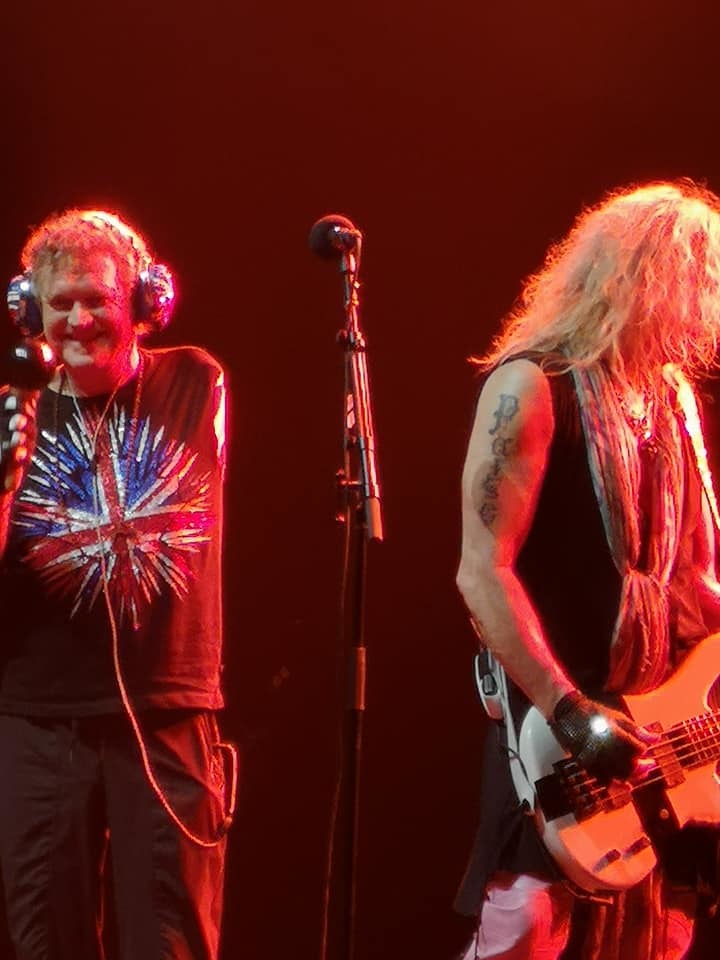 since my first concert 36 years ago, I've had a tradition of telling my mother all about every concert I've seen. I always tell her that the show the night before was the best ever. She always laughs and says, "That's what you said about the last one." You could call me the Boy Who Cried Best Concert. As I was telling her about Def Leppard, I had to convince that I was very serious that this one was at the top of the list. Thanks to Phil, Joe, Vivian, Rick and Rick.
DEF LEPPARD IN OTTAWA IN 2019 = PERFECTION.
Part Two (Steps Behind): A Casual fan's review
By Paul
As Ken mentioned, I am more of a casual fan of Def Leppard. My musical taste leant more towards the older rock, and at the time I was pursuing a Music degree in classical guitar. I have since been catching up on music I wish I hadn't avoided, having seen Judas Priest, Iron Maiden, Tesla, Slayer and a host of concerts over the last few years. My newfound open-mindedness has led to the attitude of…concert? Sure! Let's go!

I'm sure that most people have a band or two that, while popular among your friends, makes you reach for the skip button. Def Leppard has never been in that category me. I have heard quite a few of their songs over the years and can't think of one I dislike. They're playing the CTC in Ottawa, let's go!

I'm not sure what I expected, but what I got was a truly memorable experience. Tesla put on a great set. This didn't feel like an opening act, but more like a show on it's own. Excellent musicianship and control of the stage and crowd.

Intermission complete with a countdown timer. Great idea, the tension rose as the show neared, numbers turning red as zero hour approached. I have never before witnessed such eager anticipation, and a volume that Ottawa crowds are not generally known for.

Showtime! The curtains rose on the band standing stock still. Best. Entrance. Ever! Right into the music, which has been covered by Ken with greater insight than I can provide. What I took away from the show was a huge respect for the musicianship and professionalism of the band. They gave the faithful everything they could have hoped for. The guitar pairing of Collen and Campbell was spot on, but the thing that separates Leppard from most bands is the amazing vocals and huge harmonies. Add the best use of lighting and video I may have ever seen, and crystal clear sound, and you end up with a rock concert for the ages. Kudos to the best Ottawa crowd ever. Def Leppard got back as much as they gave.