Let's Rock's Celebration of Canadian Rock Music
To put it mildly: CANADA ROCKS!
Since the devastating loss of Neil Peart in January, I have been on a serious Canadian music bender, eh!. While Rush, Kim Mitchell and The Tragically Hip have always been on constant rotation in my cd player, it was so nice to check out all the other bands I grew up with or who have recently made a splash on the music scene in The Great White North. I could spend hours listing the bands and artists who have rocked this great nation. Neil Young, The Guess Who, Bryan Adams, April Wine, 54-40, Alanis Morissette, The Northern Pikes, The Barenaked Ladies, Anvil, Annihilator, The Grapes Of Wrath, Sass Jordan, Sebastian Bach, Sloan and more recently Monster Truck, The Sheepdogs and Crown Lands. Good Lord, the list is endless. Sometimes I think that many of these bands are Canada's little secret. That bothers me. These bands should be required listening everywhere in the world.

The Full interview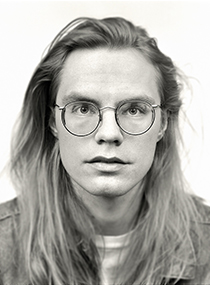 In our second instalment of Let's Rock's Celebration Of Canadian Rock Music, we speak with Moe Berg, vocalist/guitarist/songwriter/dude extraordinaire from The Pursuit of Happiness.
Originally from Edmonton, Moe Berg started TPOH after a move to Toronto in 1985. The band gained some indie momentum with the release of their first single and video for I'm An Adult Now. After signing with Chrysalis Records in 1988, Berg and the gang released their first album Love Junk, produced by Todd Rundgren. Powered by a re-recorded and re-released version of I'm An Adult Now, Love Junk worked it's way up to Platinum sales, with Adult peaking at #6 on the Billboard Alternative songs chart. She's So Young , their most successful single ever, and Hard To Laugh were later released and TPOH was on their way.
SHE'S SO YOUNG
Although their second album, One Sided Story (1990), didn't quite sell like Love Junk, it was still a bonafide hit in Canada, and unleashed the hit singles New Language and Two Girls In One. After a move to Mercury Records, the band released their third album, The Downward Road in 1993. The single Cigarette Dangles did well on the Canadian charts, but label troubles forced a switch to Iron Music, with whom they would record their final 2 album, 1995's Where's The Bone and 1996's The Wonderful World of The Pursuit of Happiness.
The Pursuit of Happiness are members of the Canadian Indies Hall Of Fame and continue to tour to this day. Berg is also producing some of Canada's up and coming artists in Toronto.
I'M AN ADULT NOW
Moe Berg – lead vocals, lead guitar, songwriting
Kris Abbott – guitar, backing vocals
Brad Barker – bass, occasional live backing vocals
Dave Gilby – drums
Renee Suchy – backing vocals, live percussion
Discography
Love Junk (1988)
One Sided Story (1990)
The Downward Road (1993)
Where's the Bone? (1995)
The Wonderful World of the Pursuit of Happiness (1996)
Sex and Food: The Best of TPOH (2000)
When We Ruled: The Best of The Pursuit of Happiness (2005)
TPOH LINKS
Official Site: http://tpoh.net/
Facebook: https://www.facebook.com/ThePursuitOfHappinessTPOH/
Twitter: https://twitter.com/TPOHBand
Moe's Twitter: https://twitter.com/moeTPOH
Instagram: https://www.instagram.com/tpohband/
Youtube: https://www.youtube.com/channel/UCi0NNvEJeSNf4BHiQtSKqTw