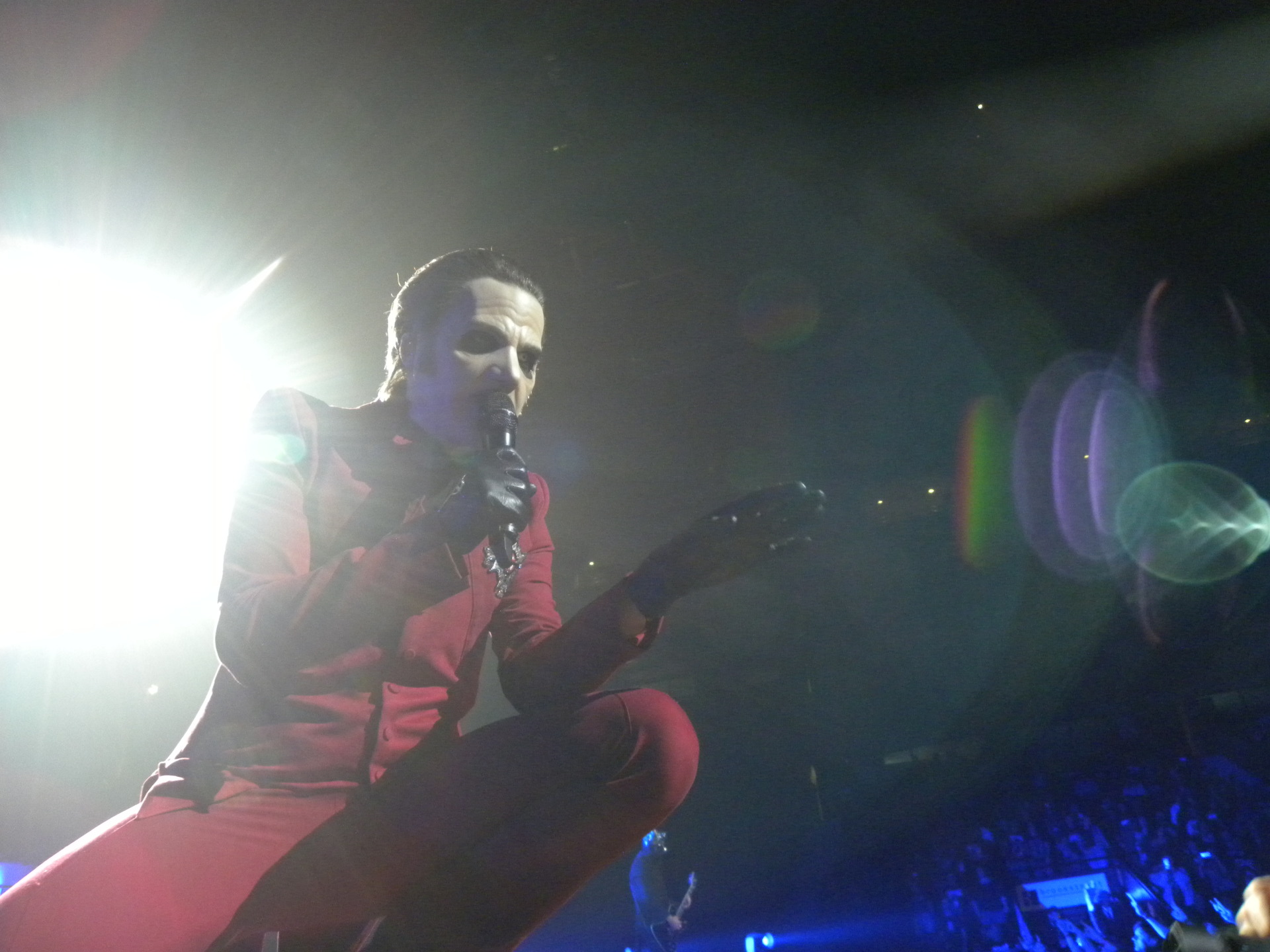 On Friday, October 18, 2019, Ottawa was fortunate enough to witness their first Ghost concert. It was a slick, well produced, wonderfully sounding (Kudos to the sound tech) extravaganza. The Nameless Ghouls, all 7 of them, were in fine form and Cardinal Copia had the small but loud crowd in the palm of his hand from the incredible opening song, Rats to the powerful closer, Square Hammer.
I was lucky enough to meet Tobias Forge (Cardinal Copia) in the band's warm-up room in the bowels of the Canadian Tire Centre, for a pre-show shit-shooting session. We kept it light. There was no talk of costumes, masks, Satan. We talked touring hockey arenas, early influences, and even some of his favourite Canadian bands. I hope you enjoy this interview. It was one of the highlights of my interviewing career. (The interview starts rather abruptly. The part that leads into the start of the interview was just chit chat about being in Ottawa for the first time.)
The Full Interview
Interview highlights
On Touring Canada
(Asked if Ghost had been to Canada before)
"Oh yeah, many times. I mean, we just played Montreal a few months ago….Heavy Montreal. So, this whole tour is a little bit special because we're at the tail end of the tour cycle and the promoters, to my great joy wanted to do a last tour of the cycle and they were like, 'how about trying arenas. From a production standpoint, I was just…in Montreal we did a festival and festivals are always weird because you can never really do the thing that you want. This band is very production driven, meaning, if you want the full thing, we come with a lot of shit. That has been very hard when we've done theatres. The last time we played near here was outside Montreal (Laval) in an arena a year ago. That was really cool. So that's very similar to what we've been doing consecutively on this tour. The upside when you do it on a tour as opposed to one show here and there, is that you fine tune the production. Whereas if you do one show like that, there's always, there's always gonna be vendors coming in, it's a different light rig, it's a different sound rig, everything is different, so you end up sort of make-shifting the show, which is supposed to be this massive, sort of, arena show, but it actually ends up being a day of delays and fuck ups and too many things. So the fact that we were able to orchestrate this whole tour, that was consecutively ice hockey rinks essentially, was just one of these, yes, let's do this before the cycle is over because we were aiming at the next album. We were gonna start doing that, but I was given the opportunity to end on that note, which is really cool. But that is also why we end up, you know, we didn't play Toronto on this one, we played Hamilton. We're not playing Montreal, we're playing Ottawa. That's a little bit the code of this tour. We played very few of the major, ordinary markets. You know, we play Youngstown instead of Cleveland.
"This is great. We're playing for people. I love that. It's definitely one of the things I've been dreaming of ever since I was 7, hovering over (Iron Maiden's) Live After Death and looking at all those dates where they were playing places ike Halifax."
On Living The Dream
(Asked if it was surreal to be touring all around the world after dreaming of it for so long)
"Yeah, at points. You have times when you're yanked into reality, like, wow, I can't believe that we're talking about this. You can utilize a lot of things that, in a conversation with me when I was 18 or 8 or 28 even, would have sounded like bullshit. I was dreaming about it, but it's now like, 'we'll take that on our way from Japan (laughs) But now, when you are touring, your life and the things that you utilize is essentially the world. So, you are talking about making big moves and big strategies and it becomes part of your lingo. It's interesting how fast you adapt to it."
On Playing In Hockey Arenas
(The Ottawa Senators, who play in the Canadian Tire Centre, had two star Swedes (Daniel Alfredsson and Erik Karlsson) who helped make the team successful.)
"Being Swedish, I'm aware of hockey, but also our bass player is Canadian and he used to play hockey. And our stage manager is an avid Rangers, New York guy. It's fun. There's a lot of talk every day about, "Oh, it's an AHL or farm league or…". But today it was just like, "we're in an NHL arena." Because we haven't done much of that. As a Swede, it's cool because you come into a lot these places and there's big Swedish shadows everywhere, especially in hockey. I like this. In the rock scene, amongst rock musicians, there's definitely this idea that arenas are soulless and they're boring and all that, but I thinki that the three of us, especially the ones I was talking about, we're definitely like, 'Man, I can't believe you could come into Vancouver Memorial Colosseum and not feel the fucking vibe in here. Don't you feel that? It's fucking great. You can feel the walls just vibrating. You smell the, I don't know what it is, the vulcanized rubber or whatever. It smells like pucks. I love that. I really like that. I'm happy as a pig in shit.
"I've always dreamt of playing arenas. Ever since I was a kid and we went with class to the local hockey rink. I put rails on but I was looking up in the ceiling, and looking at the seats because I was already into, "I wanna be a rock and roll star on tour and I wanna play places like this." I'm not a skater. I'm never gonna be a hockey player. I wanna play fucking rock shows in places like this."
On Canadian Bands That Influenced Him
"Rush, of course. Voivod. They're definitely one of the more influential bands for me from Canada. I've been a very long time fan of Sacrifice. Slaughter. Bands like that. The gnarlier bands. Blasphemy. (Let's Rock: Do you know Annihilator? They're from Ottawa) Oh, are they? Back 25 years ago, I was a big fan of their Never, Neverland record, their second one. Not Alison Hell. The second one. That was a cool record."
There is so much more to hear in the full interview.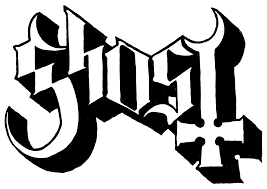 Ottawa Setlist
Ashes
Rats
Absolution
Faith
Mary on a Cross
Devil Church
Cirice
Miasma
Ghuleh/Zombie Queen
Helvetesfönster
Spirit
From the Pinnacle to the Pit
Ritual
Satan Prayer
Year Zero
Spöksonat
He Is
Mummy Dust
Kiss the Go-Goat
Dance Macabre
Square Hammer
Photos from Ottawa